written by
Christina John
Every weekend is another chance for you to recharge and we always want to make sure you make the best of it. Weekends are not all about partying and if you're not down for the casual glass of wine, we still have more things for you to do. If art is your passion and hangovers are not your favourite thing to deal with in the morning, we have some exceptional art exhibits for you to visit. If you want to spend the weekend with your family, we also found events for all the members to enjoy together. 
Thursday
Abanoub & Egyptian Project at Cairo Jazz Club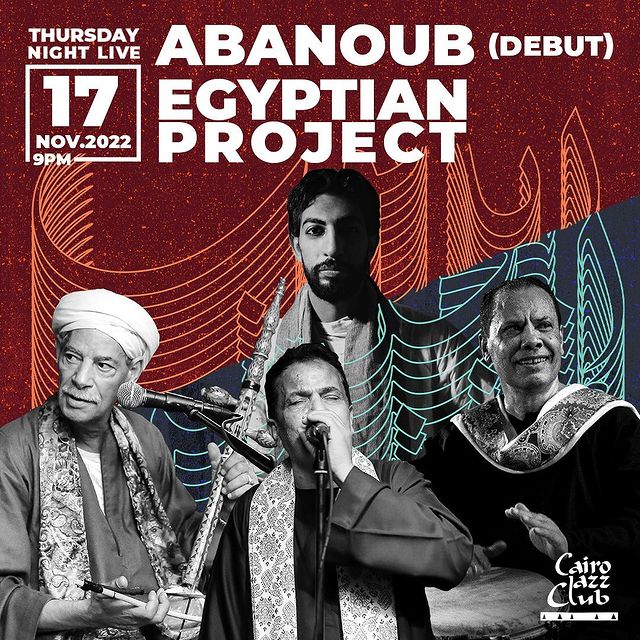 A Thursday full of live performances awaits you this Thursday at CJC. The night will start with Abanoub who will be debuting his oriental music on stage followed by the Sufi chants from the Egyptian project. This oriental night will help you connect with your roots and get a deeper understanding of the culture's essence.
For reservations, send CJC a FB message between 12-8 PM.
Beyond Sleep & Wakefulness by Maher Diab at Zamalek Art Gallery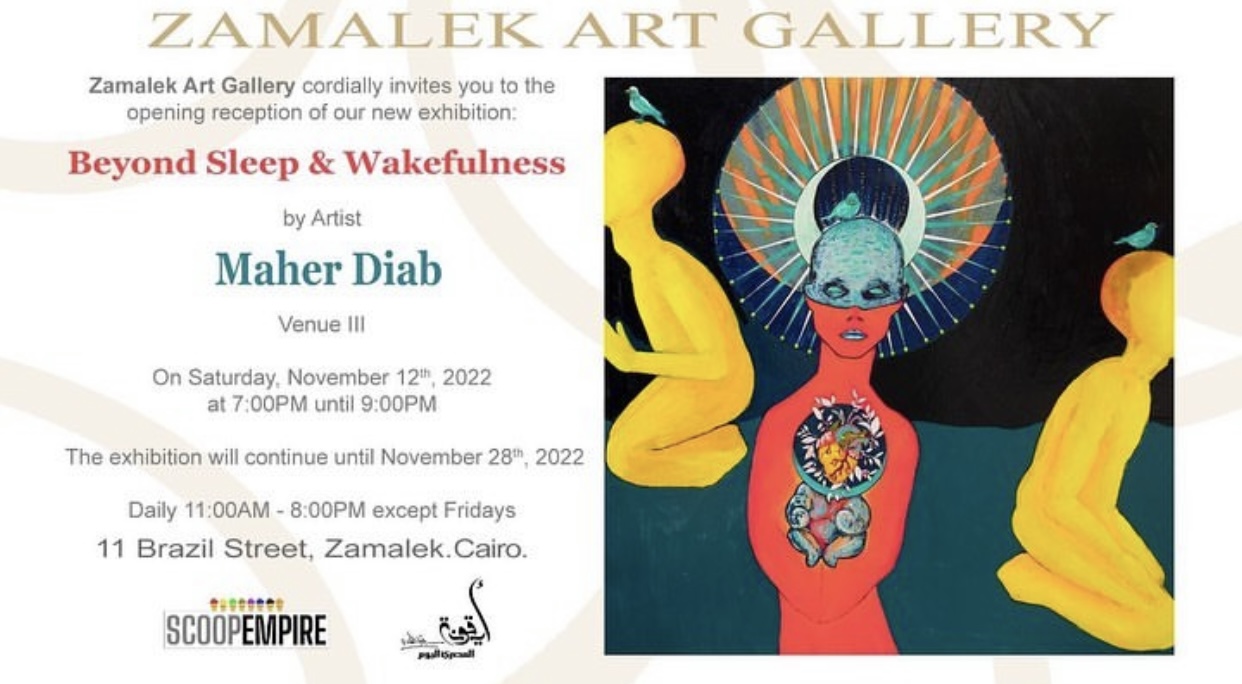 The colours, the concepts and the passion in the pieces that Maher Diab tends to create are always a different kind of experience. Come explore the realm between sleep and wakefulness and dive into the world of dreams and reality through these masterpieces. The exhibit will be available until the 28th of November.
For more info, click here.
Paax Tulum & Omar Sherif at Cairo Jazz Club 610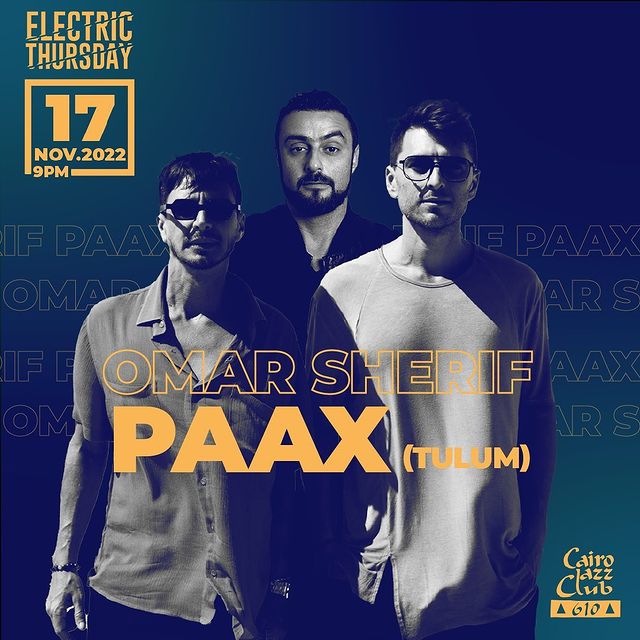 Electric Thursday is all about melodic tunes! Coming all the way from Latin America the dynamic duo Paax Tulum will be bringing their passion for music to the stage. You will get to feel their energy and their love for fusion rhythms through their melodic beats and electronic bases. Omar Sherif will also be playing some of his masterful beats, so get ready for an unforgettable night.
For reservations, send CJC 610 a FB message between 12-8 PM.
Scraps by Mai Refky at Zamalek Art Gallery
Looking for a source of inspiration that can help put an end to your artist's block? Get inspired by the bright and colourful pieces of Mai Refky as her pieces focus on interesting geometrical shapes and figure drawings. The exhibit will run until the 5th of December.
For more info, click here.
Old Cheese by Aya El Fallah at Zamalek Art Gallery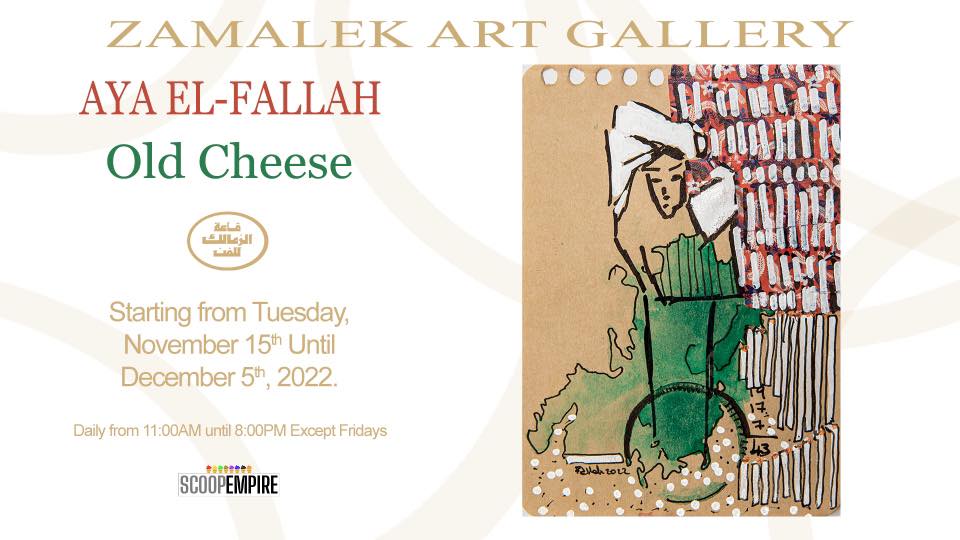 The name might throw you off if you are not the biggest fan of cheese but worry-not as this exhibit is cheese-scent-free. Aya El Fallah's art is all about fun and expression. The exhibit will open every day from 11 am until 8 pm and be available until the 5th of December.
For more info, click here.
El Warsha Nights at Rawabet Art Space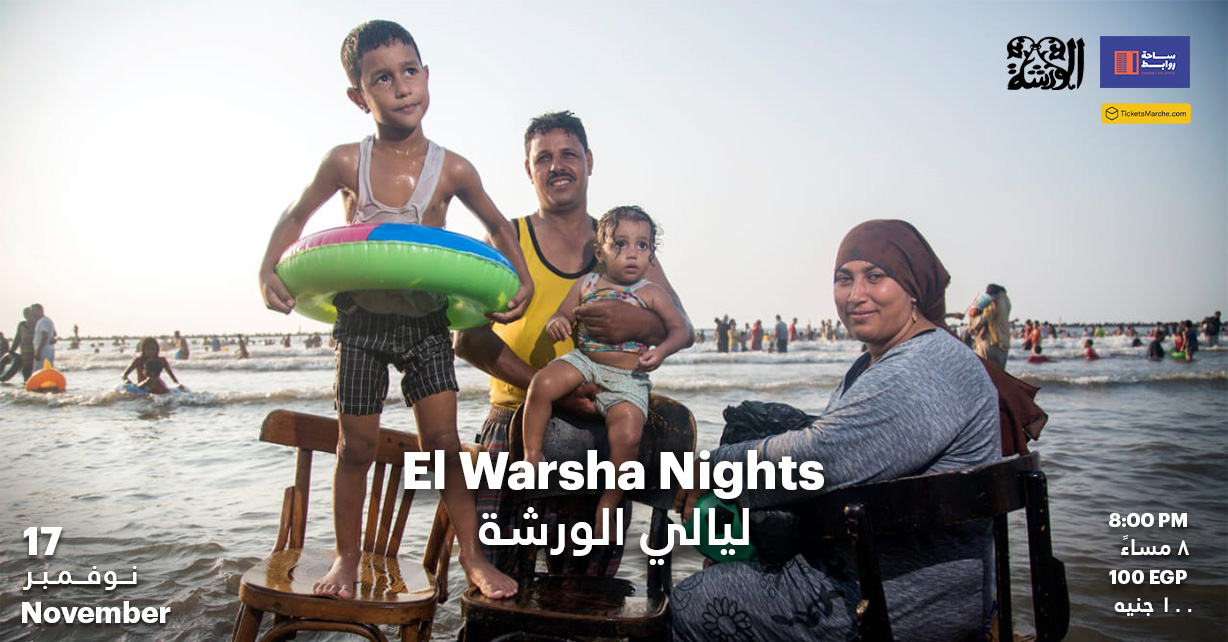 The best kind of performances is the interactive ones where the audience gets to be part of the show. This Thursday El Warsha Night will bring one of their interactive performances to the stage of Rawabet Art Space with a lot of storytelling, singing, sketches, and more. This performance is suitable for the entire family, as long as they are above 10 years old.
For more info, click here.
The Elite Standup Comedy at Le Marquee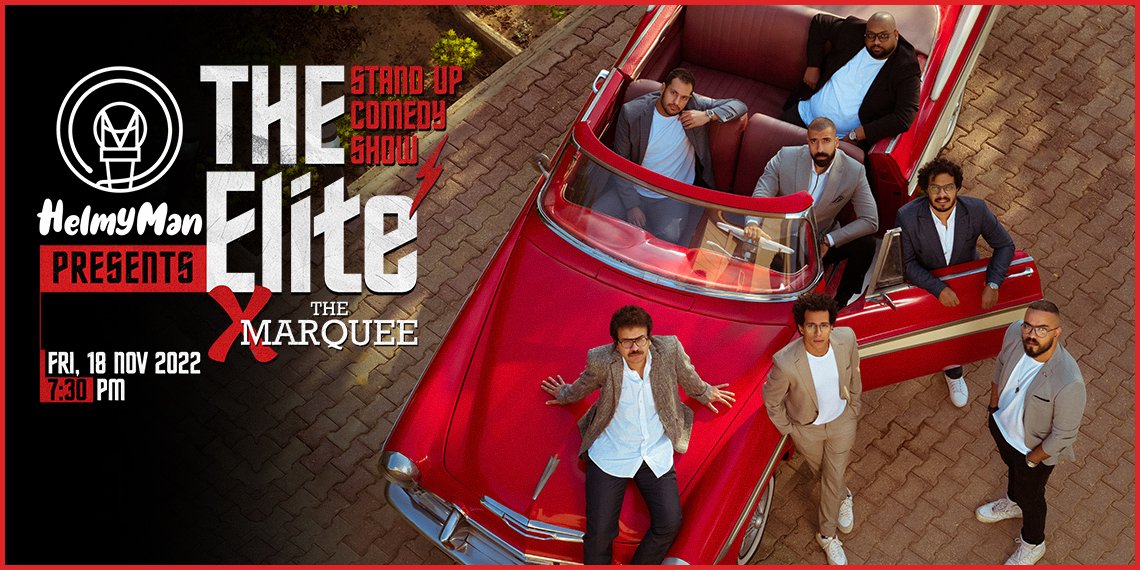 Spend your Friday night laughing your troubles away with this event. For the very first time, on the stage of Le Marquee, Egypt's top comedy group, The Elite, will be performing this Friday. The lineup includes outstanding comedians such as Ahmed Kahiry, Ahmed Essam, Taha Desouky and more.
For more info & tickets, click here.
Friday
Paint & Sip at Lemon Tree & Co.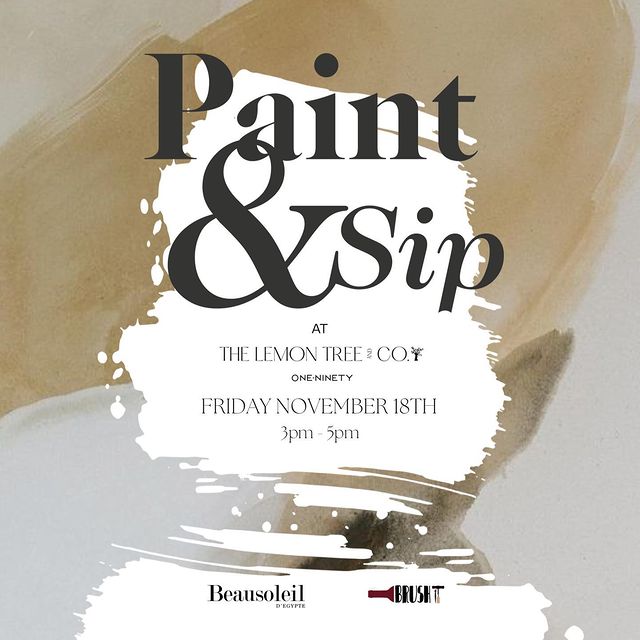 Has become a little overwhelming for you, but you don't know what else is there to be done? We have the perfect thing for you to try.  If art is your passion or you'd like to try painting for the first time, then this is the perfect place to be. No art supplies are needed as the event hosts provide everything at the venue.
For more info, click here.
Throwback with Djunkie & Mobbz at Cairo Jazz 610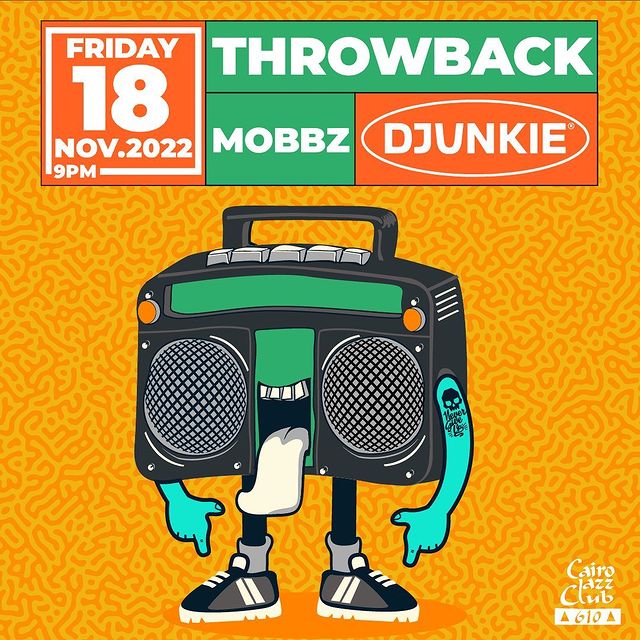 If you like to party, you should never miss a throwback night at CJC 610. This Friday the crowd's favourite DJs, Djunkie and Mobbz will be turning up the night with the hottest RnB and Hip hop hits of the decade.
For reservations, send CJC 610 a FB message between 12-8 PM.
Zed Winter Fest Opening with Elissa & Ragheb Alama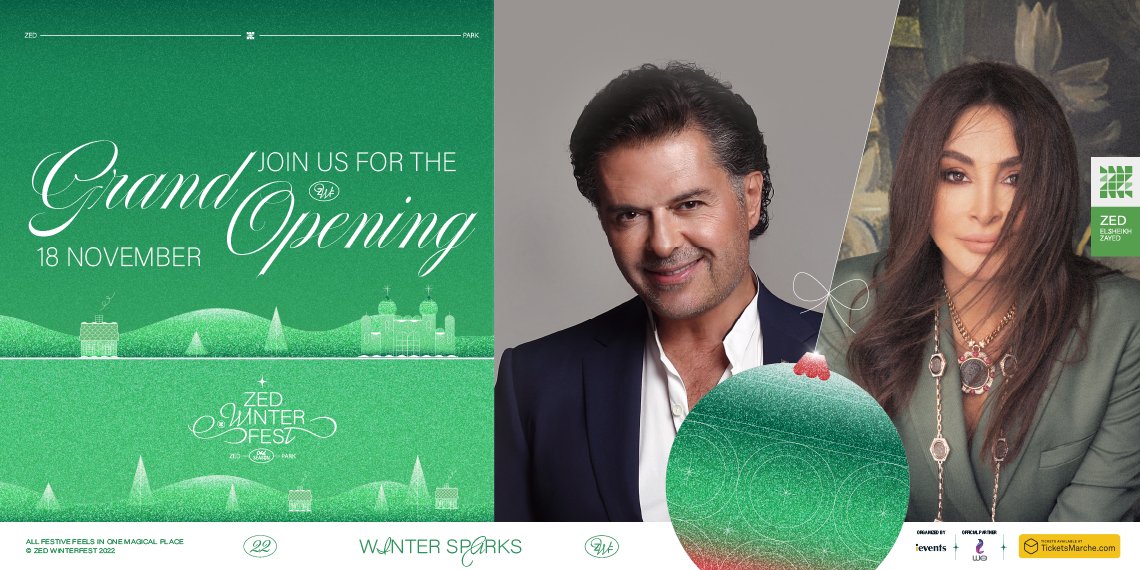 The fourth edition of Zed Park's Winterfest with more fun and a lot more activities. Enjoy unlimited rides, spectacular fireworks, astonishing parades and exceptional performances from Elissa and Ragheb Alama. Come enjoy this event with your friends and family and feel the joyful spirit of winter.
For more info & tickets, click here.
Beit El Comedy Open Mic Night at Room Art Space Garden City
If you think you or someone you know has what it takes to make an audience laugh then you should sign up now. This open mic night is a chance for anyone to prove their talent as a comedian all you need to do is sign up beforehand. Not a comedian? You can still tune in for a good laugh with the crowd.
For more info, click here.
Shababco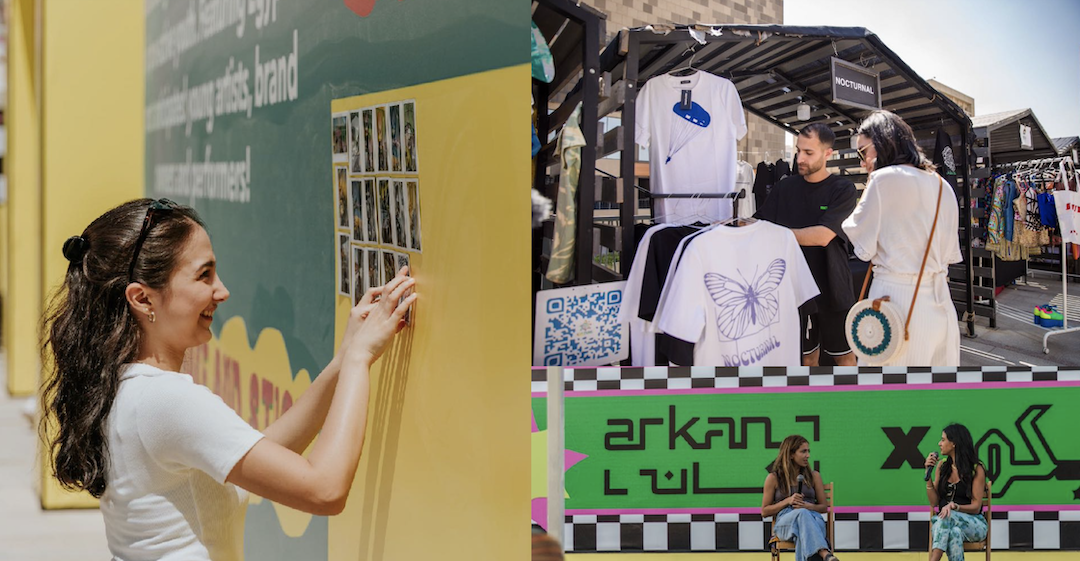 Filled with dozens of local brands, exciting performances, and more food vendors than you could ever dream of, the fifth edition of Shabaco is happening this weekend starting Friday. Aiming to showcase youth creativity and talent, this bazaar is showcasing Egypt's young entrepreneurs and artists once again.   
Saturday
Islam Chipsy & DJ Saddam at Cairo Jazz Club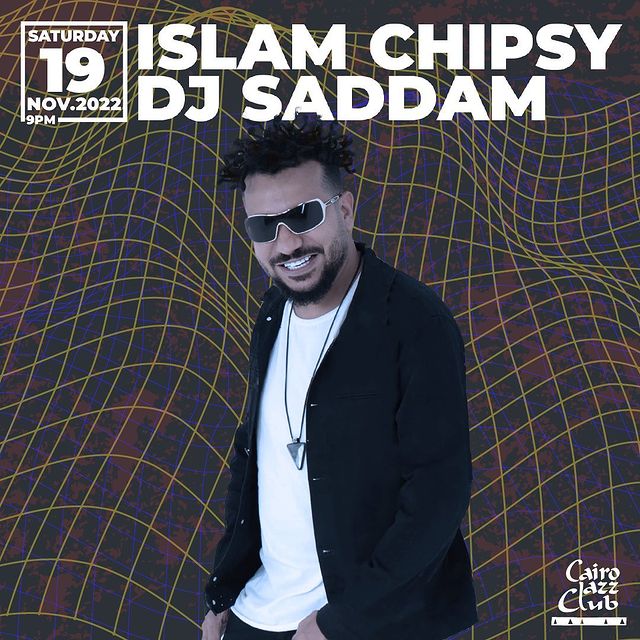 A Shaabi night unlike anything you have ever witnessed before! The keyboard wizard, Islam Chipsy will electrify the night with his unique beats. On warm-up duty is DJ Saddam who will get you ready for the night.
For reservations, send CJC a FB message between 12-8 PM.
Comedy Set Open Mic Night at Room Art Space New Cairo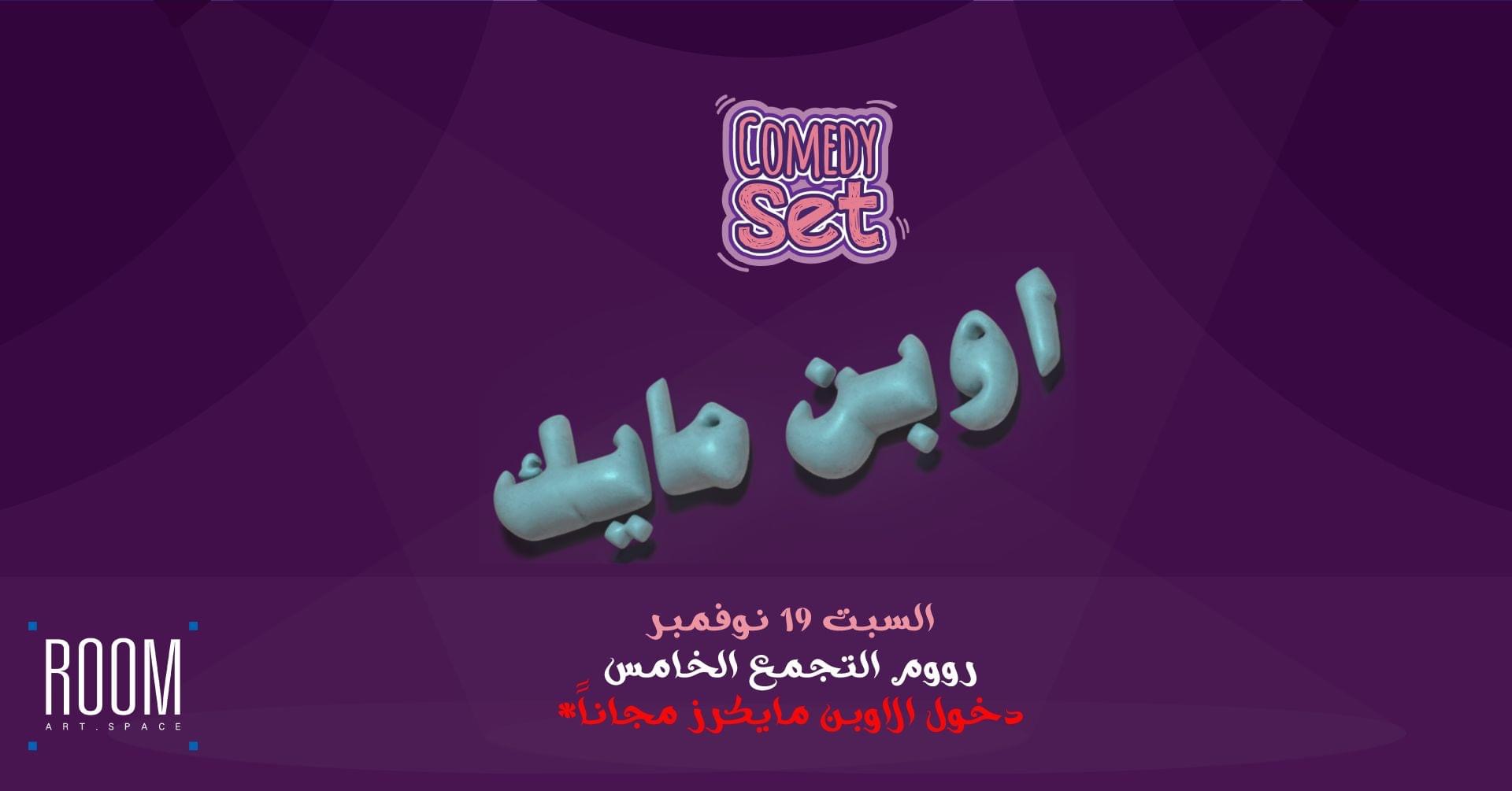 Say goodbye to the weekend with some good jokes and puns from upcoming comedians. You can also get up on stage and see if you can make the crowd laugh. Make sure to fill out the form before Saturday so you can take the stage and perform.
For more info, click here.