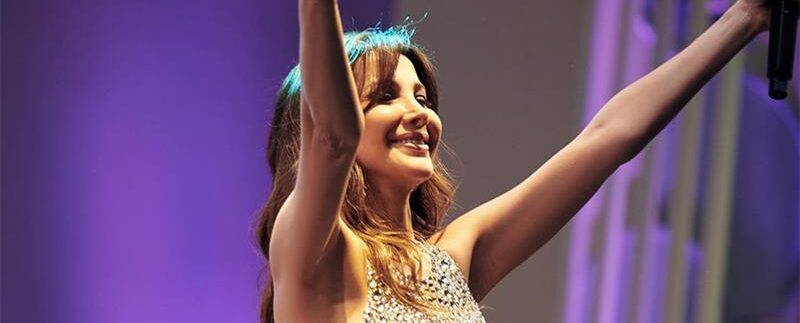 Mark your calendars because this weekend's events will have you fully booked! From grand markets to food festivals, educational workshops, comedy shows and sports challenges – there is something for everyone. Tahrir Cultural Center is showcasing an incredible array of female artists for the She Arts Festival. Superstars Tamer Hosny and Nancy Ajram are taking the stage at Al Masa Hotel, and Medhat Saleh is planning a magical Friday night at Cairo Opera House. With the upcoming awaited long weekend, this guide is giving you three full days of unique events full of excitement and new experiences!
Thursday 28
She Arts Festival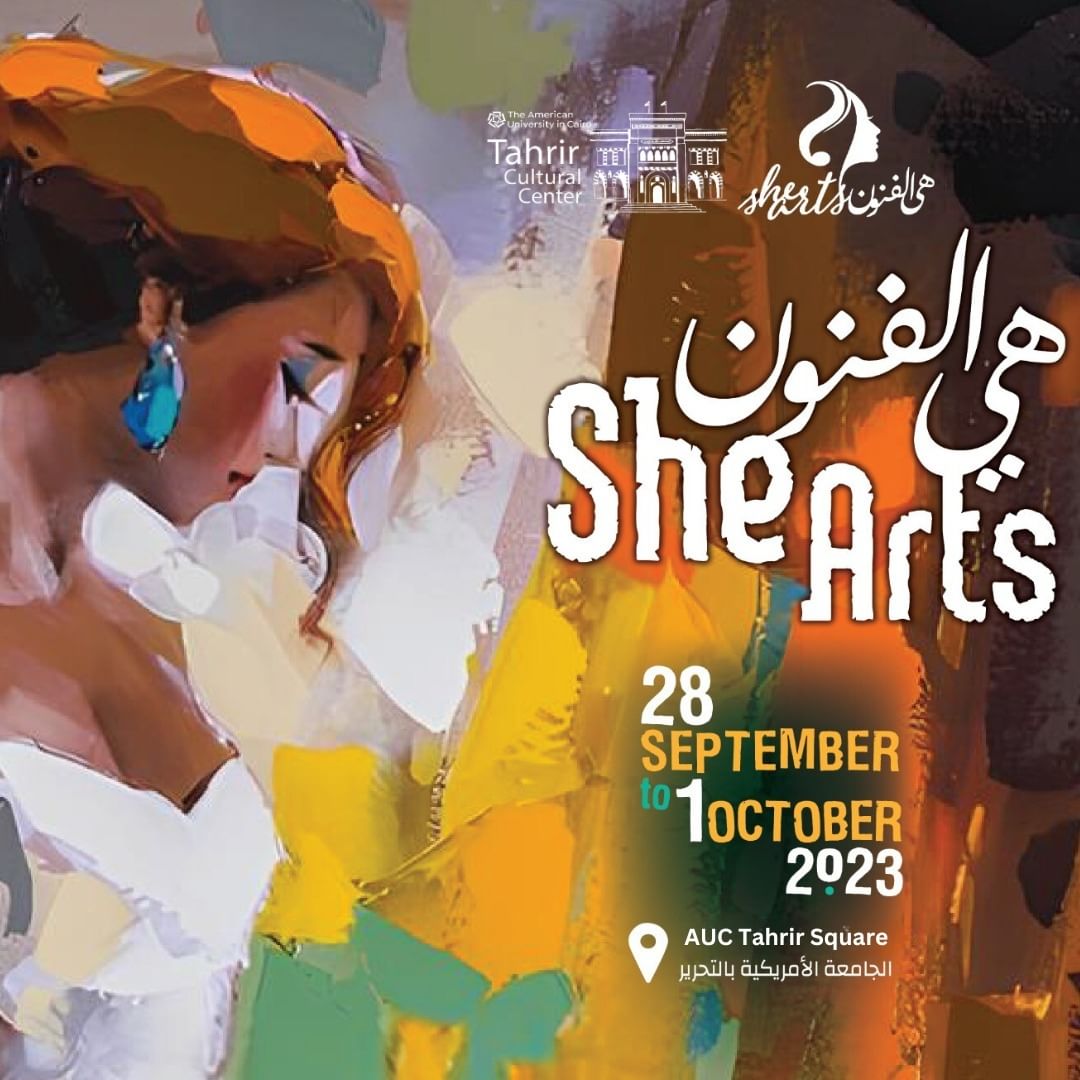 Don't miss the exceptional 3rd edition of the Performing Arts Festival: She Arts at AUC Tahrir Cultural Center. She Arts creates a unique and empowering space for women to express their talent and creativity. The international artistic and cultural festival spreads from the 28th of September to the 1st of October and presents a wide range of talented and influential female artists from captivating singers and musicians to mesmerising dancers.
For more info, click here.
Sound and Light Show at the Pyramids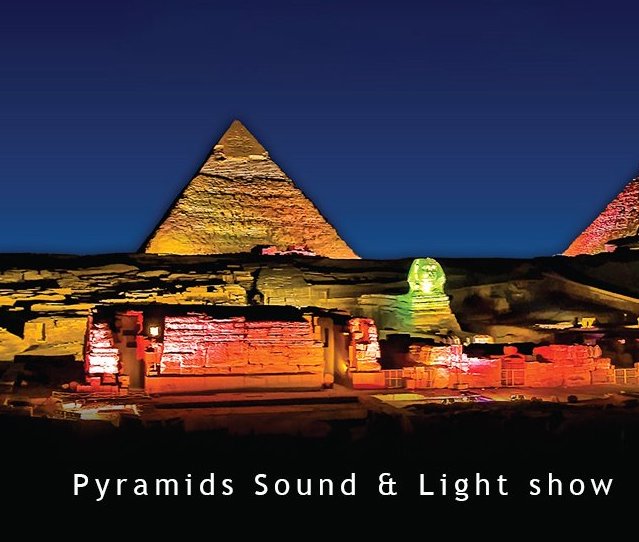 Relive thousands of years of Egyptian history through this hypnotic show that tells the story of Ancient Egypt and its great kings Khufu, Khafre, and Menkaure through the Sphinx right where the Great Pyramids of Giza stand. Available in English, Spanish, and Italian.
For more info, click here.
Tamer Hosny & Nancy Ajram at Al Masa Hotel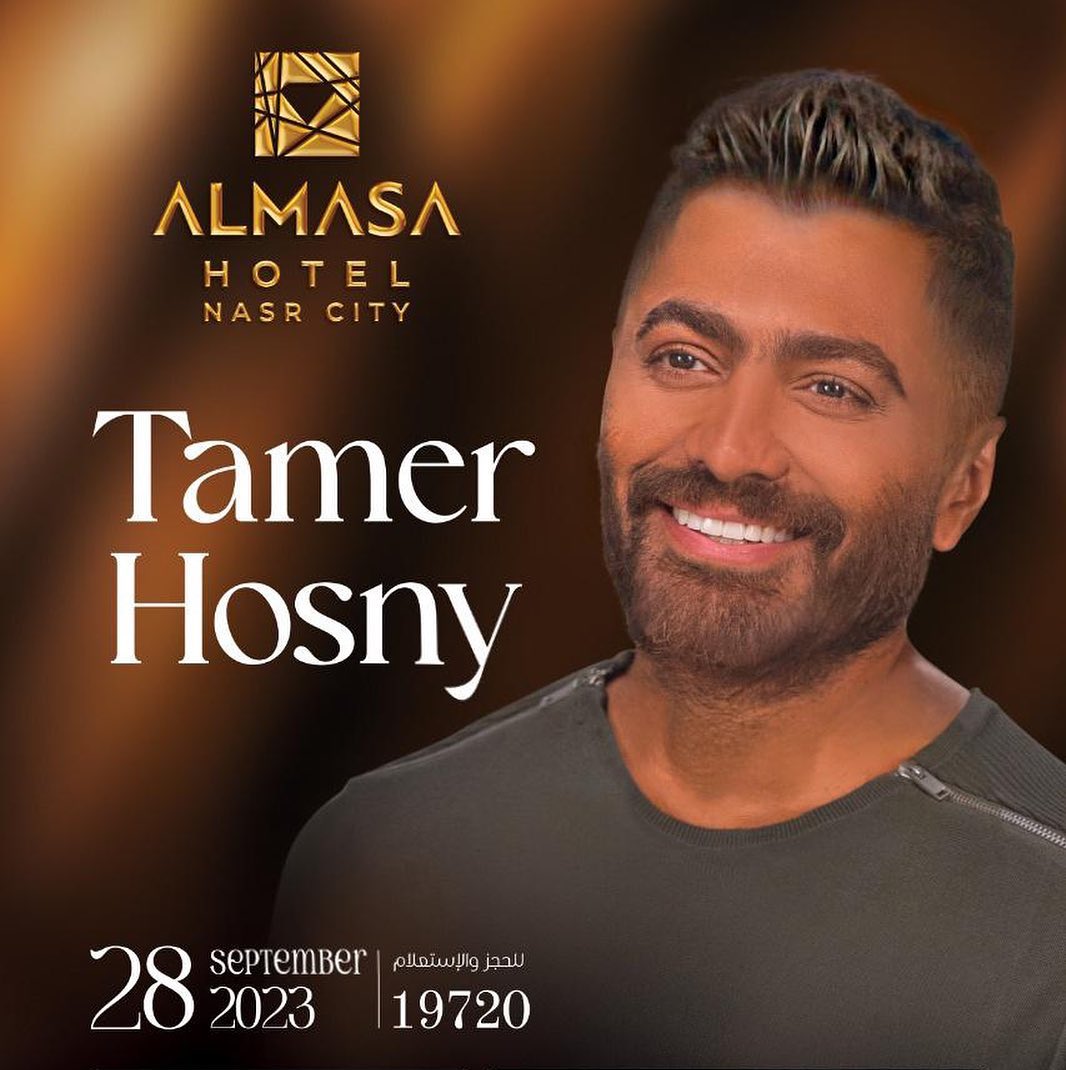 Enjoy a fantastic performance at Al Masa Hotel in Nasr City by superstars Nancy Ajram and Tamer Hosny this Thursday at 9:30 pm!
For more info, click here.
Electric Thursday at CJC 610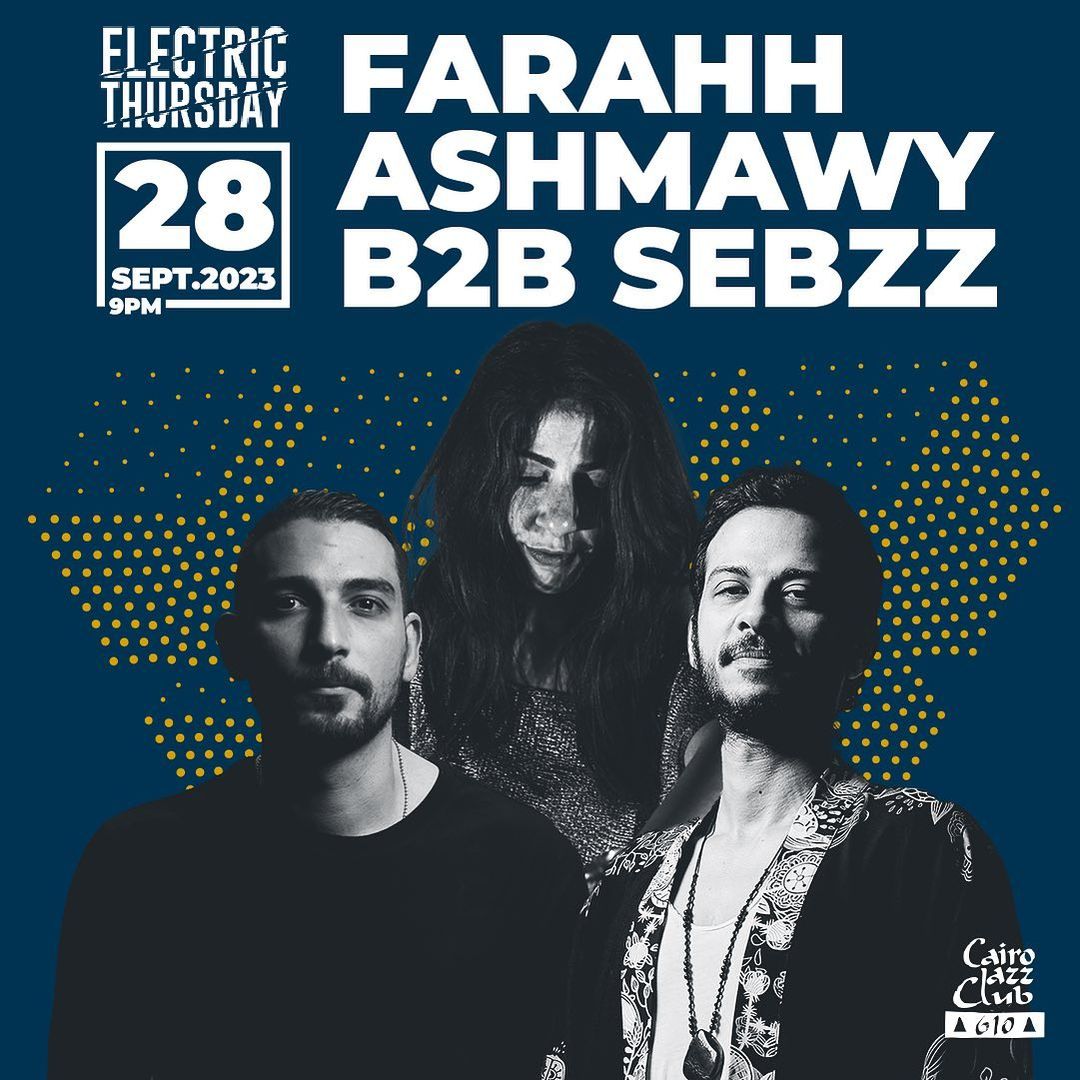 Your Thursday night is about to be turned around because Cairo Jazz Club 610 is back with its Electric Thursday! Get ready to enjoy the music with Farahh, Ashmawy, and Sebzz.
For more info, click here.
Original Egyptian Songs at Room Garden City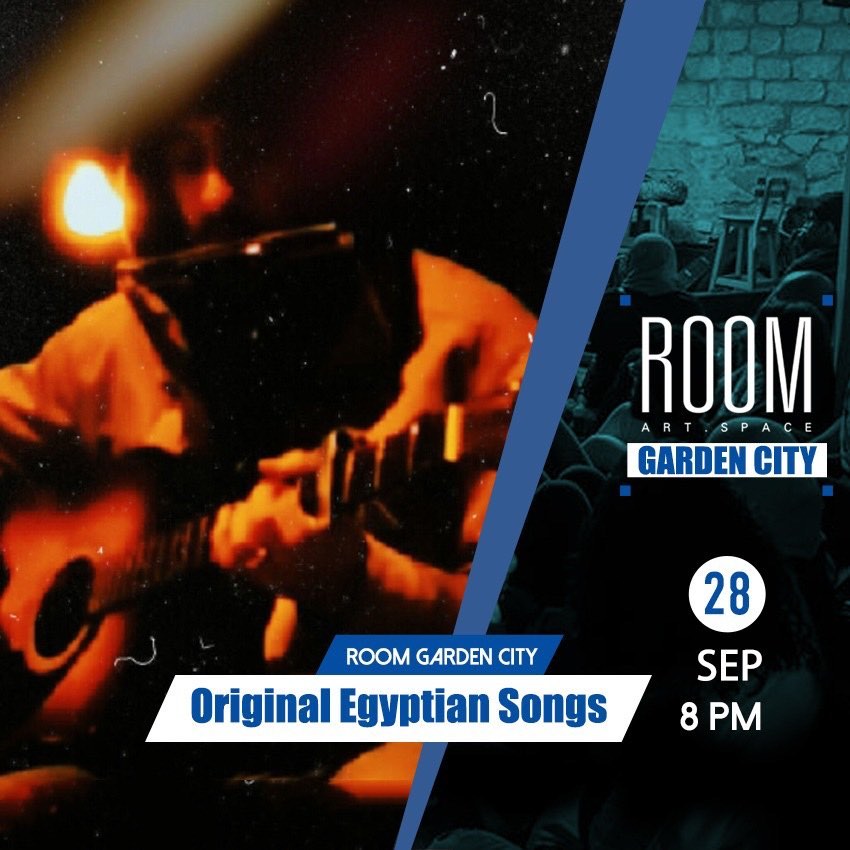 Travel through a journey of past and present with singer and songwriter Haitham Adel whose music explores themes of history and social issues. This event is sure to move you.
For more info, click here.
Friday 29
Cairo Bites Food Festival at Zed Park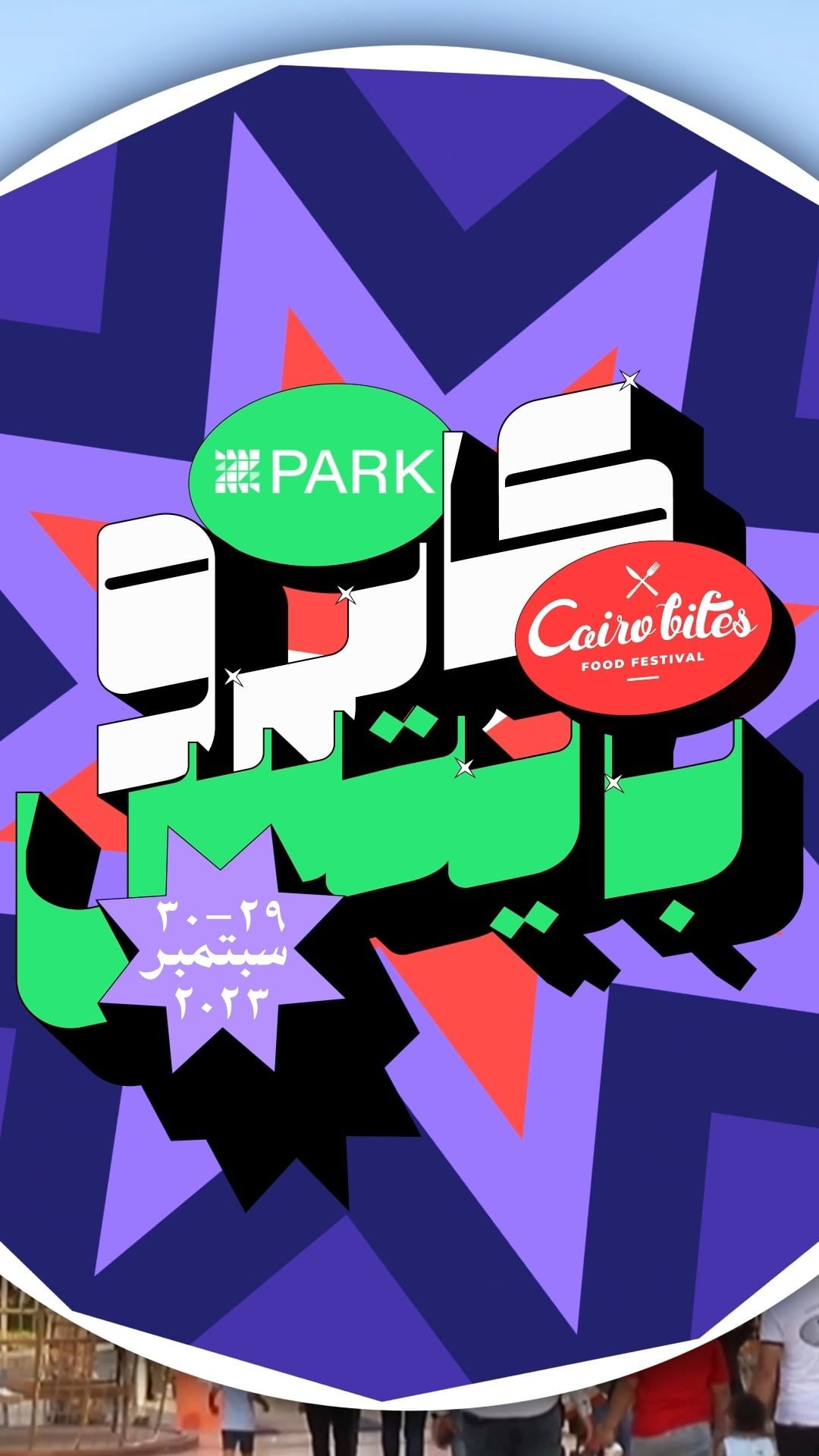 Call to all foodies: Cairo Bites promises you two days of exceptional fun and food at Egypt's first and largest food festival this weekend at Zed Park Sheikh Zayed! Savour food from the best of local and international places, join cooking competitions with celebrity chefs, and watch musical shows by stars Esseily and Massar Egbari.
For more info, click here.
Afrobeats & Reggaeton Night at CJC 610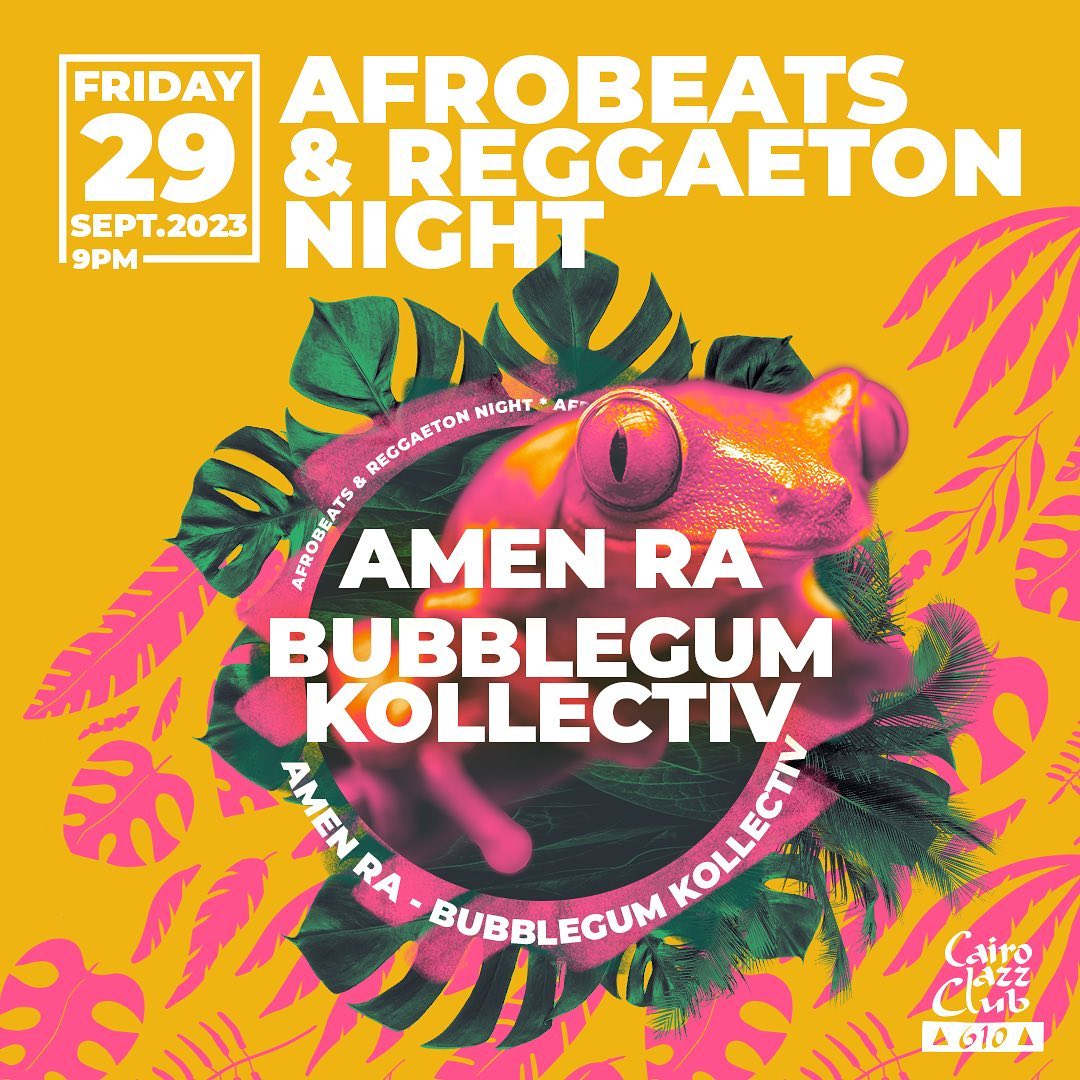 With a fire playlist of Afrobeats and Reggaeton, you've got no excuse not to dance the night away this Friday night at Cairo Jazz Club 610!
For more info, click here.
Ramy Ashour at El Sawy Culturewheel
Eight-time squash world champion and singer, Ramy Ashour, is blowing our minds with his many talents, and he is set to perform this Friday at El Sawy Culturewheel. 
For more info, click here.
Litone Concert at The Greek Campus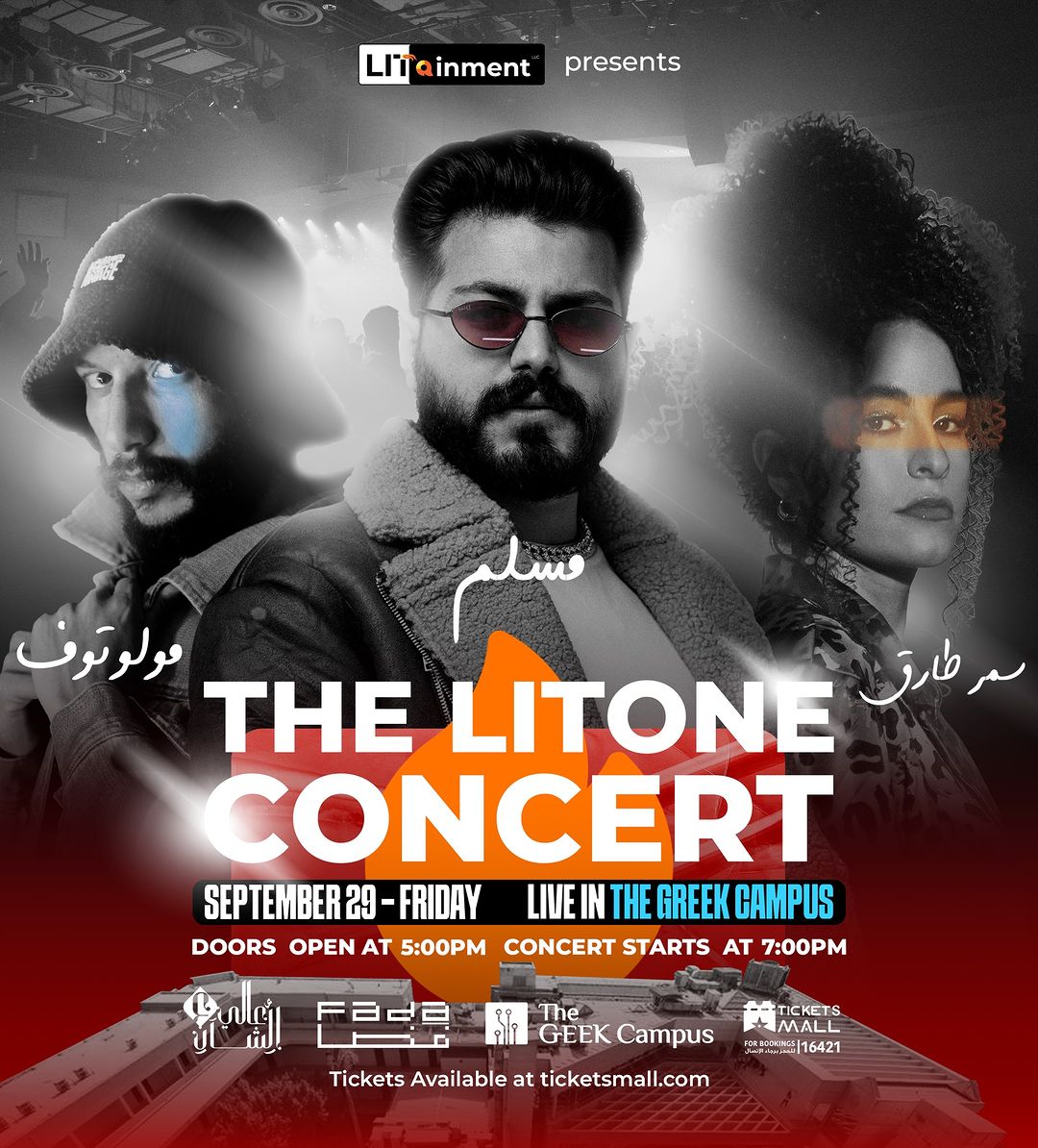 The Greek Campus invites you to an epic concert on September 29 with artists Muslim, Samar Tarik, and Molotof.
For more info, click here.
Medhat Saleh at the Cairo Opera House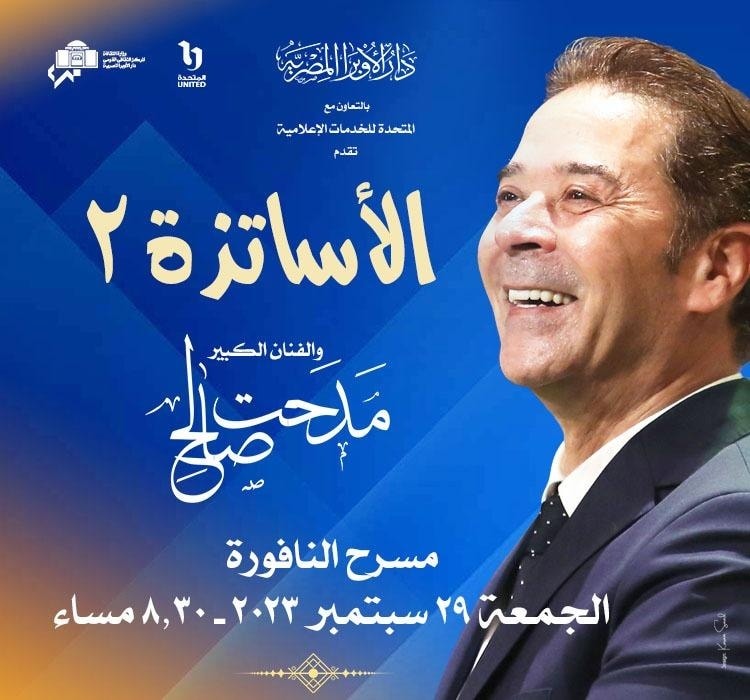 Enjoy a concert of enthralling Arabic music with the exceptionally talented Medhat Saleh, who is set to perform this Friday at the Cairo Opera House.
For more info, click here.
Everlasting Summer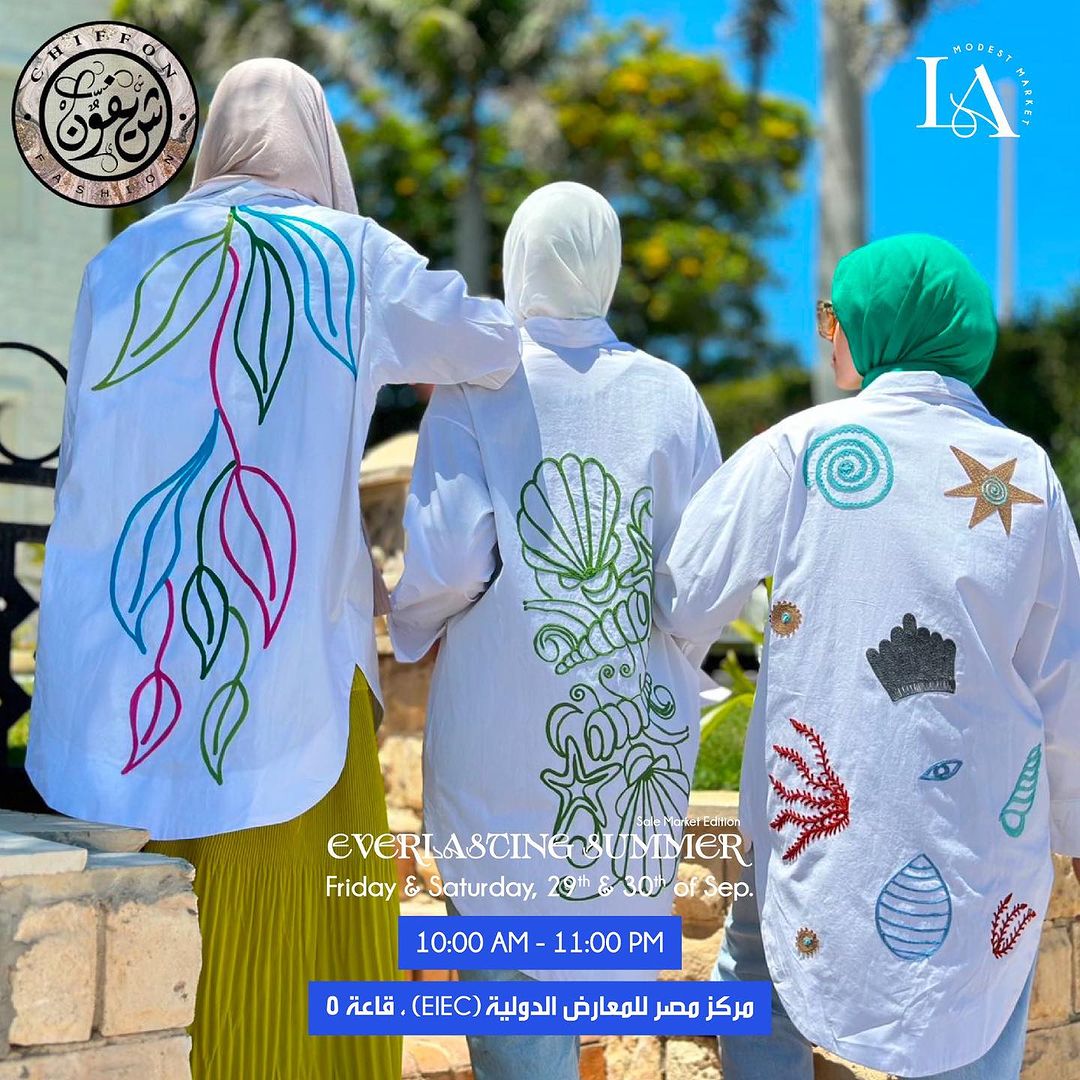 Whether you're looking for shoes, clothes, cosmetics, or home accessories, the Everlasting Summer Sale Market is the place to be this weekend to get everything you want at incredible prices! Don't miss out on this grand event where over 200 brands will be showcasing their work at Egypt's International Exhibitions Center.
For more info, click here.
Saturday 30
Ice Warrior Challenge at Ski Egypt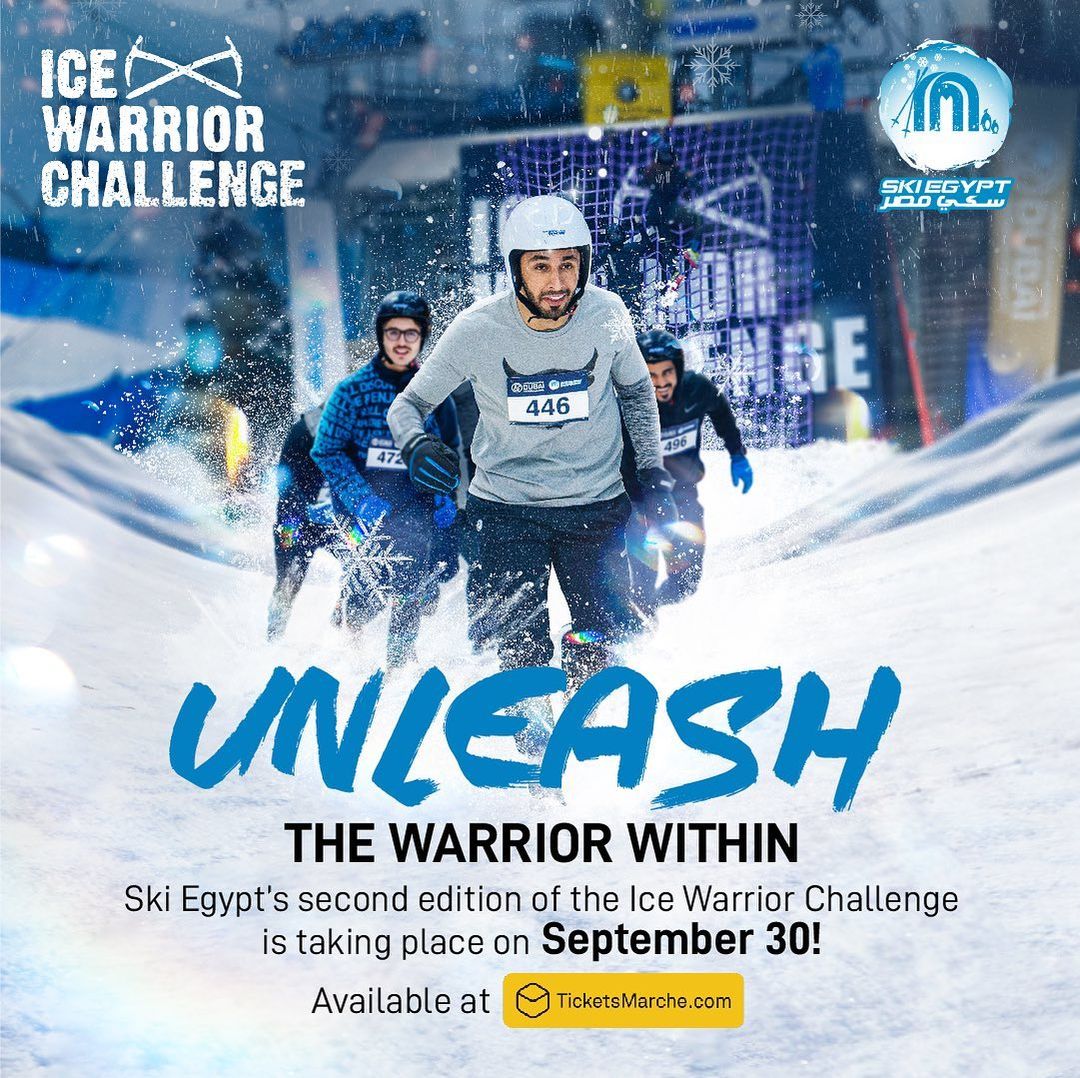 Challenge your friends and push your limits at Ski Egypt with this adrenaline-infusing obstacle course where you can compete for the grand prize, or simply enjoy a day of out-of-the-ordinary fun in icy temperatures!
For more info, click here.
Punch Needle, Not People Workshop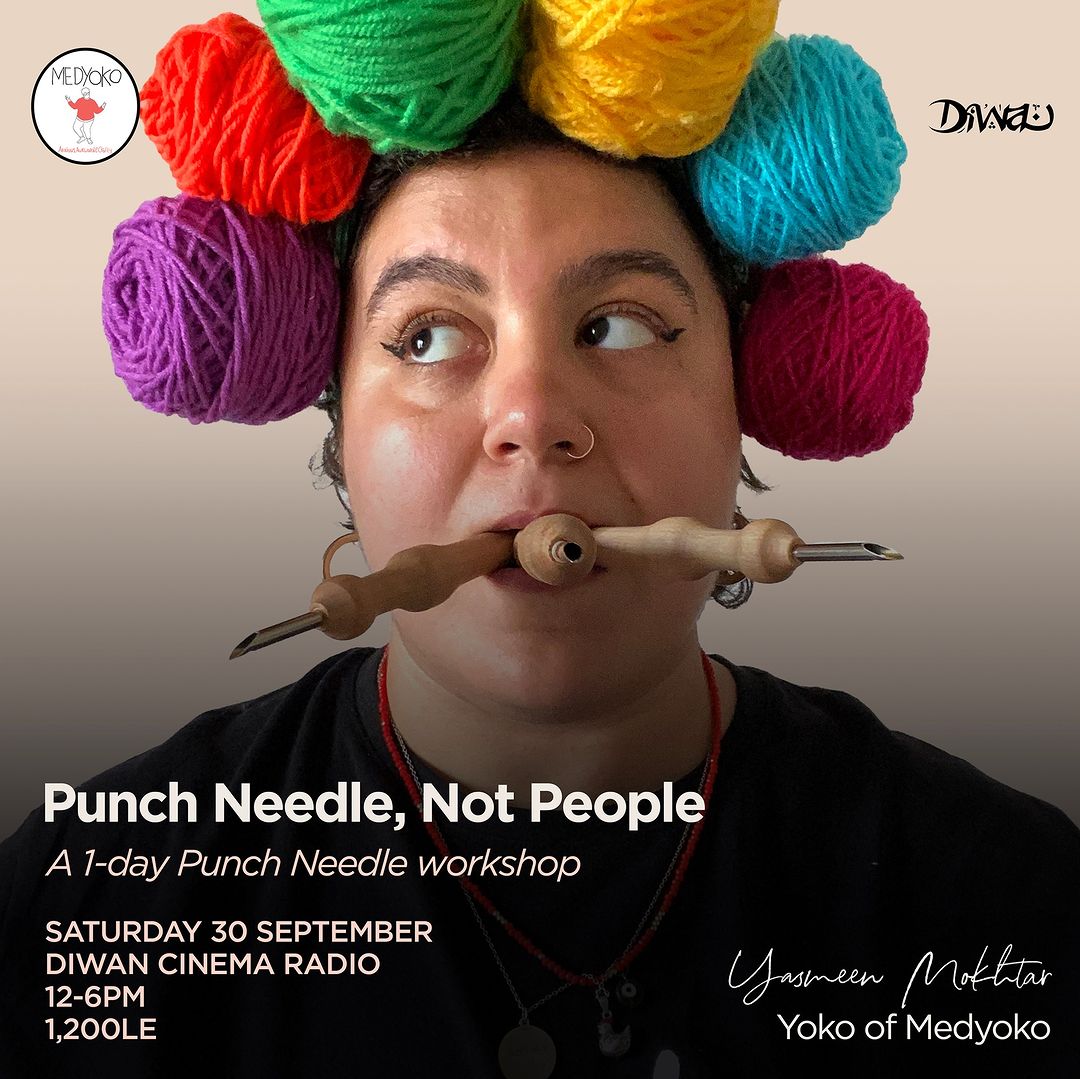 Looking for a new hobby? Upgrade your skills with this punch needle workshop at Diwan Cinema Radio with the guidance of talented Yasmine Mokhtar. Throughout this workshop, you will learn everything you need to know about punch needle.
For more info, click here.
The Comedy Bunch At Room New Cairo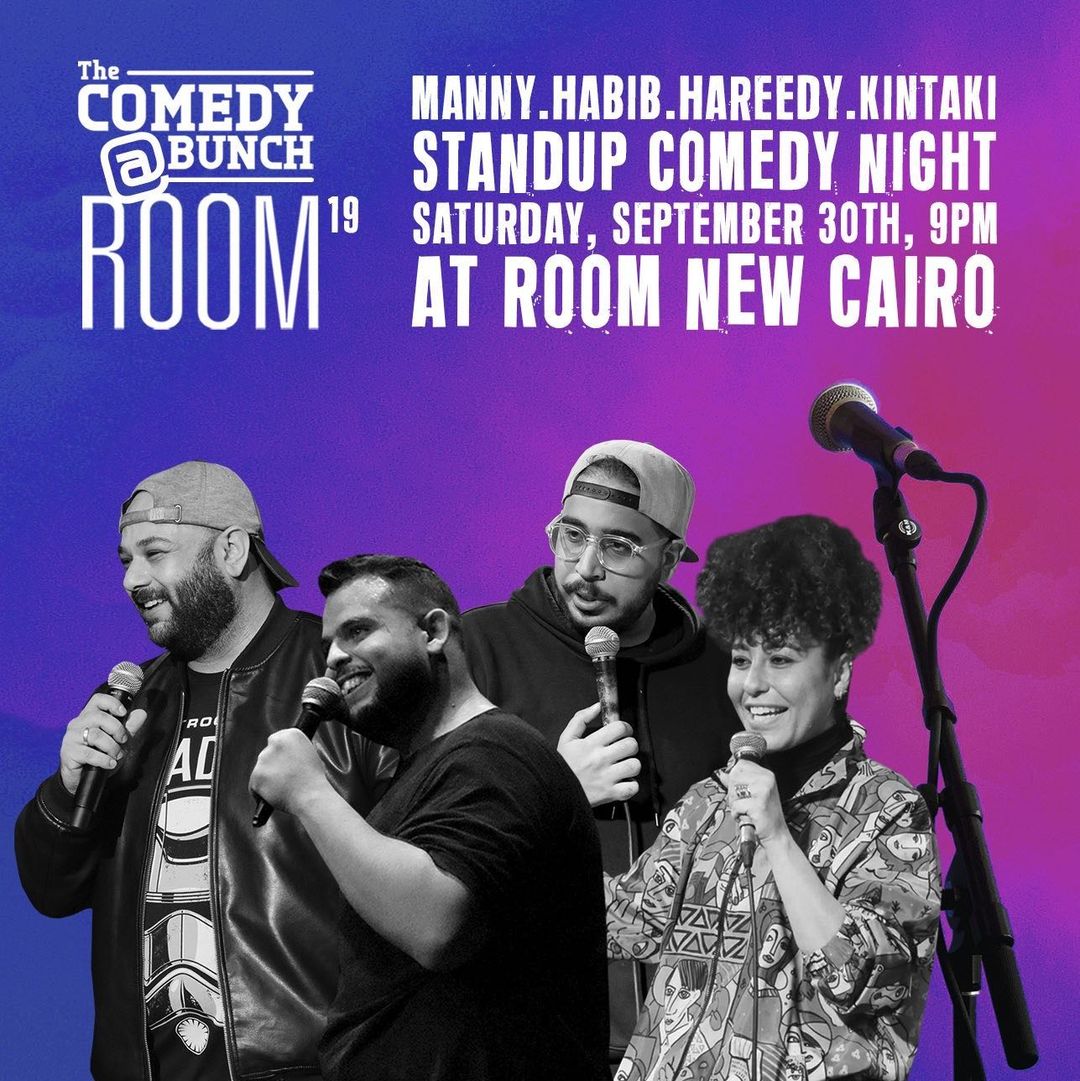 Share a few laughs and tears at Room New Cairo's stand-up comedy night with up-and-coming comedians Manny, Habib, Hareedy, and Kintaki.
For more info, click here.