Weekend Roundup: Ramadan Nights Begin!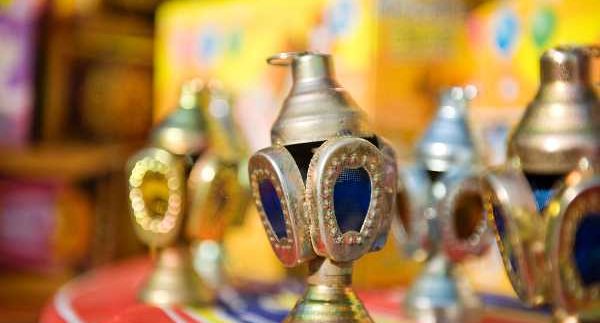 With Ramadan in full throttle, everyone in Cairo seems to be busy juggling busy schedules full of fetars,
sohours and social outings. If the thought of having to choose a fetar venue stresses you out; we're one step ahead of you: from the all-out Ramadan tent finery of Bab El Nil, 3anil, Le Deck to the best sohour
and fetar venues, our
list should have you in pretty good shape. Every day, we'll review the best in Cairo's sohour and fetars, such as today's Bab El Nil review. And if you're beginning to feel the dreaded Ramadan jiggle, we've also come up with a few ways
to balance out all that
post-sunset eating.
While last week was pretty quiet on the concert front, this Thursday, August 19th marks the launch of Mawaweel,
a month of Ramadan weekends organised by Darb 1718 and Cairo Jazz Club Agency.
Start the weekend off on a creative note with an interactive arts
and crafts bazaar, and a festive gig by local favourites Wust El Balad. Local jazz favourite Yehyia
Khalil takes the stage on Friday, while Saturday's schedule is packed
with more workshops, the Tannoura dancers and a silent theatre
performance. Wind down the weekend with a storytelling session from the famed Thousand Nights tales.
This Thursday also marks the launch of Al Genaina Theatre's Ramadan concert series, starting off with a concert by Lebanese singer Tania
Saleh. On Friday, Palestinian singer Reem Talhami will perform her original songs at Al Genaina Theatre as well as several classic Palestinian songs.
Not to be outdone, The Ministry of Culture-sponsored Ramadan nights start off with a concert by contemporary local band Tamazzik at Beit Al Harawy on Thursday, followed by violinist Abdo Dagher at Wikalat Al Ghouri on Friday. On Saturday, catch a Nubian folk music performance by Karam Mourad at Beit Al Suheimi, or head over to Beit Al Harawi to catch Sahra, Egypt's leading rai band. The only problem is that the concerts are scheduled at the same time; so you'll have to choose.
If you like to get your hands dirty, then celebrate a slice of Cairo's
vibrant urban culture by catching the last weekend of Mahmoud Mukhtar
Cultural Center's
Graffiti
Festival 3.
If you need to stretch your legs and get a little exercise, Cairo's Ramadan football
tournaments are in full swing. Look into the newcomer EZ-Sports
Ramadan Championship or the ever-popular Palm
Hills Ramadan Challenge, back for the third year in a row.
Feel like exploring the old city at night and enjoying the joyous Ramadan atmosphere? Take a stroll down Muezz Street and explore its many alleyways. Feel like having foul for sohour? We recommend El Gahsh Foul in El Sayeda Zeinab and Al Ouda in Nasr City, both of which have a faithful cult-like following.
Happy Ramadan Weekend!