Win! Tickets to the Red Bull Car Park Drift 2012!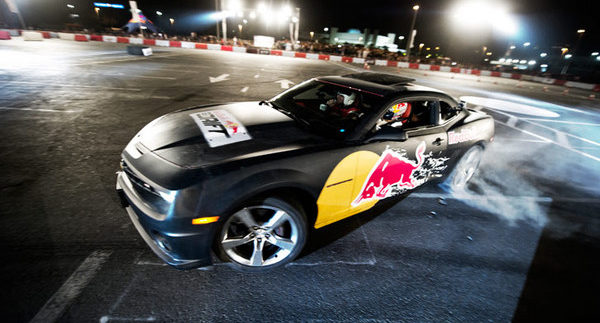 Never the ones to do
things half-heartedly in Cairo, the crazy gringos at Red Bull are always
looking for ways to push the limits with cool, over-the-top, extreme
events- all within the boundaries of safety though, of course. With this firmly in mind, we can't think of a better way to spend a Saturday
afternoon than at this year's Red Bull Car Park Drift.
This adrenaline-pumping event provides the
chance for all the Egyptian underground 'drifters' – as they are called – to
show off their considerable skills. Yes, expect hardcore steering, spinning, screeching and other daring
driving techniques. The baddest of them all will earn the title 'The King of
the Drift' and go on to represent Egypt in the global final.
On this marvelous occasion, we are offering the chance for you and a friend to win exclusive tickets to witness
this action-packed event. Why go? Because it'll feel as if you're in The Fast and the Furious, which is of course an early contender for film of the century. This super-macho event will take place in the car park of Cairo International Stadium. Sounds a bit dodgy, but it's all above board- we promise.

All you have to do is answer this one simple question: How many years in a row
has Red Bull Car Park Drift been to Cairo? (Psst, click on the link for clues)
Send your answers to freestuff@cairo360.com,
including your full name and contact details. The competition ends at midnight
on March 21st, 2012; so hurry up and send your answers in! Terms and
Conditions apply.