Win! Two-Night Stay at Conrad Cairo Hotel!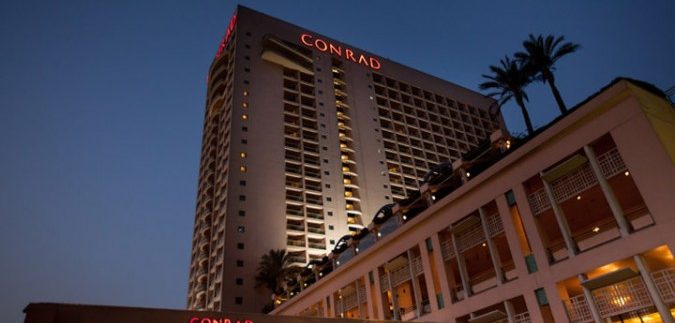 Here's something to chew on: the Conrad Cairo Hotel is the capital's best kept secret. Sitting pretty on the Downtown Corniche with a stunning view of the Nile, the luxury hotel is home to some of the best facilities of its kind as well as some of the best restaurants in the city – see Oak Grill, a personal favourite of our very picky managing editor.
The Cairo 360 team has been lucky enough to indulge the pleasures of the hotel many a time – although we wouldn't mind enjoying it a few more times – and the good people at the Conrad are spreading the love.
What? The Conrad Cairo Hotel is giving one lucky Cairo 360 reader a complimentary two night stay for two and a 25% discount at Kamala!
Where? We've been through this – Conrad Cairo Hotel, Corniche, Nile! Take in the view, guys – it's quite something.
Why? Because life in Cairo isn't easy and it's about time you let someone treat you.
How do I get my hands on it? It's easy – answer this easy question: How many restaurants and lounges are there at the Conrad Cairo Hotel? (Hey, you…the hotel's official Facebook page might help)
Now what? Send your answers to freestuff@cairo360.com, with your full name, contact details and 'Conrad Competition' in the subject lines. The competition ends at midnight on Monday 24th of November 2014; so hurry up and send your answers in! Terms and Conditions apply.