written by
Daniel William
The Ministry of Health and Population launched their latest campaign, "Zay Ay Marad", to raise awareness about the Human Immunodeficiency Virus (HIV) among citizens. As the name shows, the programme aims at coordinating efforts with all parties to combat the disease, reduce its prevalence, and maintain Egypt's status as one of the low-infection countries while striving to eradicate AIDS in Egypt by 2030.
The campaign's launch was organised by the Ministry of Health and Population in collaboration with one of The United Nations' programmes and the pharmaceutical company, Eva Pharma. On World AIDS Day, December 1st, the campaign was launched to address the inequalities that hold back the progress of AIDS eradication.
The official spokesman for the Ministry of Health and Population, Dr Hossam Abdel Ghaffar, confirmed the ministry's efforts at developing treatment clinics providing all forms of services, not just examinations and treatments, but also confidential counselling and social support for the diseased.
Upon the reports issued in 2022, it has been confirmed that HIV's prevalence dominated in three regions worldwide, as per Dr Walid Kamal, the Director of the United Nations programme on AIDS control. Egypt is one of the main countries showing progressive success in treating the deadly disease, with promising results of curing up to 95% of the infected patients.
Even though the COVID-19 pandemic worsened the provision of treatment services for those living with AIDS all around the world, the National AIDS Control Programme was minimally affected. In fact, it succeeded in expanding its services provided and supplying the most advanced treatments available globally to those with the disease while still being free of charge.
Dr Riyad Armanios, The Managing Director of Eva Pharma, one of the leading national companies in manufacturing the latest treatments, antivirals, and scientific research in the health fields, expressed his absolute delight to be a part of this campaign. He further stressed his admiration for the reason behind the campaign's name, not just the cause, for it sheds light on the need for psychological support for the patients regarding the level of discrimination they face in our society.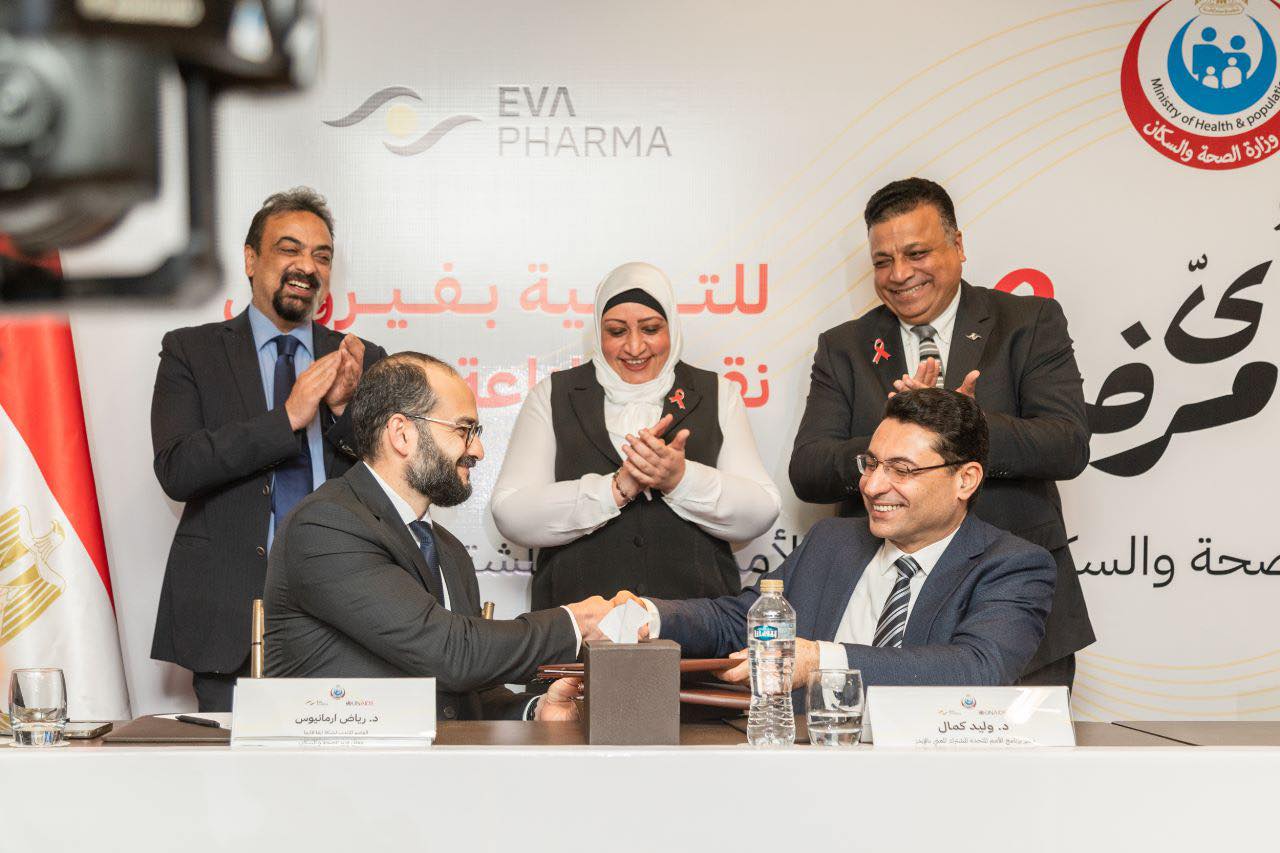 During the launch event, all information related to the disease was given. The stigma behind the methods of transmission that caused discrimination against AIDS patients over the years has been tackled and fought against, proving that it can be acquired via many routes other than unprotected sexual encounters, as believed. These include infected blood transfusions and the sharing of virus-contaminated injection tools or from an infected mother to her child during pregnancy or breastfeeding.
The "Zay Ay Marad" campaign has been organising numerous activities through social media to spread awareness about the disease and fight discrimination, with celebrities promoting the notion on their platforms to reach as broad an audience as possible.
It was also assured that the 24/7 hotline is up and running for any inquiries at +20233152802, +202331502801, and +20900700800.