360 Essentials: Escapism at Your Fingertips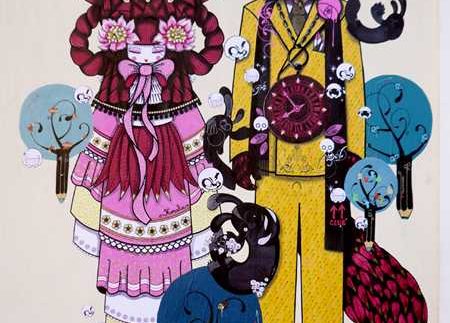 This digital craze that we live in has set a trap for
those prone to visual stimulation. Let's face it: when you stumble over to
YouTube and Vimeo, they have the nasty ability to suck you in for much longer
than you would care to admit.
However, there are times when brilliance blooms; maybe
it's a short film sensation or a spellbinding music video. Whether you're
sitting around with friends or just in need of a momentary break, these byte-sized
treats tend to hit the spot. Here's a list of our current picks because as always,
sharing is caring!
'Kill your Co-Workers' by Flying Lotus: From their Pattern+Grid World
EP, the Flying Lotus teamed up with the guys at Beeple to make this beautiful
creation! The colours are stimulating and the 3D graphics are impressive while
the video skilfully communicates the consumerist hell of this modern age. Plus,
who doesn't love robots?
'If I had a Heart' by Fever Ray: The numinous ambience of this video by
Swedish experimental artist Fever Ray is mesmerising to say the least. As Ray
explores the depths of human emotion, the video is sombre, stoical and
hauntingly moving. As a current theme in Fever Ray's often shrilling music,
this video takes it to a whole new level.
'Marcel the Shell with Shoes On' by Dean Fleischer-Camp:
Sweet and sending us into a frenzy of giggles and awe, Marcel knows how to make
anyone's day. A clever, little
perspective shift is created by this dandy animation from a shell with shoes
on. Don't be surprised if you watch it repeatedly; the cuteness never grows old.
'Marrow' by St. Vincent: We've got a serious girl crush on the
elegantly tough St. Vincent. Not only is she a
phenomenal artist, but her natural beauty resonates with the work created. The
song quickly picks up when you least expect it and the storytelling style is
creatively designed; keeping us intrigued through its motion and detail.
'Last Minutes with ODEN' by Eliot Rausch:
Created on a Canon 7D, this video only proves the magic that can be made using
minimal equipment. The documentary explores the sweet relationship between man
and a loyal canine; heartbreakingly beautiful and profoundly enlightening at the
same time. Warning: you might need tissue!
'I Met the Walrus' by Josh Rashkin: This is phenomenal. The
animated short comes from an original interview with John Lennon from 1969 that
just got put to video a few years back. Nominated for an Academy Award, it
illuminates Lennon's timeless words concerning issues that are heavier now more
than ever. Be compelled and inspired.

'Supakitch & Coralie' by Supakitch &
Coralie: Footage taken from their latest wall painting installation, this short
film covers the process from beginning to end; from the finest move of the
brush to the conceptual process executed with a keen sense of intuition and technique simultaneously. Isn't the end
result magical?
'Many Moons by Janelle Monae: This little firecracker turns it up
in this short film adapted as her latest music video. The production has been
carefully crafted and tastefully manipulated as to showcase Monae's funky
flavour and lyrical style; all while making a stab at current social concepts
causing strife in the world.
'Misery Bear' by BBC Comedy: Misery Bear makes us happy in a
screwed up way. A short little series brought to us by BBC Comedy, Misery
Bear takes journeys throughout London; exposing his vulnerable teddy bear
self to the worst of circumstances. He's on his way to the graveyard and things
get nasty.
'Go Do by Jonsi: The front man for Sigur Ros has embarked on
his solo career and thus far; holds fast to that delightful, mystic, ethereal
quality found in much of their music. The symbolism manifested throughout the
colours and landscape is spellbinding; it's compelling and calls for a life
worth truly living to its fullest.