360 Essentials: Top Feel Good Films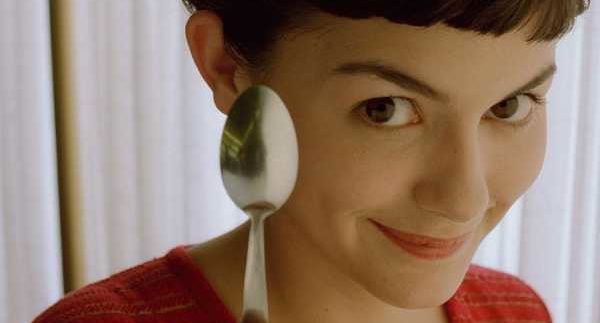 Let's face it – we all need a good pick-me-up from time to time. Film carries the uncanny
capability of not only reaching out and inspiring us through the imagination
but magically carrying us into a completely different moment. There may be nothing better than a feel-good film; it's escapism at its
finest.
So call up a few
friends, grab a bucket of your favourite ice cream, and enjoy a movie night at
home. Seeing as it's sweltering outside, staying in is always a safe and cosy
bet.
Amelie
(2001) From the director
of Delicatessen, this soul-moving
French film delves into the life of Amelie Poulin (Audrey Tautou), a Parisien girl who decides one day that her fate is to help those around her. Through
her beautiful journey of fortuity and happenstance, she discovers love. From
the film's surrealist cinematography and soundtrack, to the most unusual of
characters and its unattainable simplistic nature, this film cannot help but
warm even the saddest of hearts.
Saturday Night Fever (1977) Not only does the music rock, but
John Travolta's dance moves are utterly sexy. Tony Manero (Travolta) lives
through a depressing daily grind. The only thing that gets him through the week is
anticipation of the Saturday night, Brooklyn
disco. From his failing relationship with his father to unsuccessful attempts
at school, Tony makes way for himself on the dance floor, teaching us not only
to follow our hearts but to also find an escape when life gets you down.
Love Actually (2003) A passionately hilarious love
film… even for the boys. It's a story of eight different couples that are all
interrelated and set in the heart of London,
England . With
great actors such as Liam Neeson, Keira Knightley and the inevitably swoony
Hugh Grant, it will leave you laughing at moments and hurting at others. While
love can often bring the most unexpected bouts of happiness into the deepest moments
of heartache, it reminds us that it truly is all around us.
The Jungle Book (1967) Originally directed by Wolfgang
Reitherman and reproduced again in 1994, this classic Disney film takes us back
to our childhood. Sweet little jungle-grown Mowgli, Bagheera the panther and big
bear Baloo– infamous for his care-free attitude– set off on their adventure
and regardless of their scary run ins, they take it all in stride… ,the
simple bare necessities… forget about your worries and your strife.' And we
can't forget the jazzy 'King of the Jungle' performance by trumpeter and Vegas
performer Louis Prima and company.
The
Princess Bride (1987)
From wizards to absurd battles, to rodents of unusual size, this is not your
everyday fairy tale. Directed by Rob Reiner, this 80s classic turned from a
bedtime story to a cult classic. Throughout the film, you cannot help but let the film coax
your imagination into its enlightened and magical world, where good battles
evil, and humour always triumphs.
Forrest Gump (1994) It's that infamous quote referring
to life being like 'a box of chocolates.' The cliché fashion rings true in the
life of Forrest (Hanks); a simple man with a huge heart that faces the most
unexpected twists and turns, from being drafted into the war to falling in love
with free-spirited Jenny. Chronicling events throughout the 1950s-1970s, the
scene backed by the Byrd's 'Turn, Turn, Turn' is a gentle reminder of how life
works. Sing along and embrace it.
Yes Man (2008) While Jim Carrey usually drives us insane with
his wacky faces and rather annoying characters, his role of Carl in this film caught us all off-guard. From running out of gas to his most recent
heartbreak, Carl begins to take advantage of every opportunity with one word…
yes. As cheesy as it may be, he begins living life to its fullest regardless
of the ridiculous amount of crap that is thrown his way. Allow it to inspire
you; and you might just find yourself wanting to yell 'YES!'
Singin' in the Rain (1952) Directed by Gene Kelley, this
early 1950s romantic musical describes the life of popular film star Don
Lockwood (Kelley), who in a mad romance with Kathy, decides to flee the
enthusiasm and blinding bright lights for a more natural approach to
life. From silly gestures of pie-throwing and running short-film sequences, Singin' in the Rain takes you on a
musical journey of love and life through its upbeat soundtrack and let's face
it, the rain truly is wonderful.
A Hard Day's Night (1964) This energetic and comedic
full-length feature documents the crazy yet wonderful life of the Beatles as they try to rescue Paul's loony grandfather. If you're a Beatles
lover, you can't help but be fascinated by their personality quirks. From the
classic tunes to their seemingly goofy take on nearly every situation, this
film is bound to have you feeling good with bouts of laughter– sometimes, for
no reason at all.
Up (2009) This is a sweet tale of a bonding
friendship between 78-year-old Carl and young, adventurous
Russell. Carl sets out on a hot-air
balloon adventure after a promise made to his late wife Ellie, only to find
little Russell waiting to take off with him. From talking dogs to various
villains, the newly formed duo set out on the trip of a lifetime that leaves you
giggling one minute and crying the next… cheers to childhood!