Film in 2016: The Year of Comic Book & Video Game Adaptations
2016 is the year where superheroes shall and will take cinemas by storm, with comic book and game characters invading the big screen.
As much as we're sitting on the edge of our seats for some of the films set to be released this year, we can't help but wonder if they might become the next big disaster.
From our favourite mutants facing the inevitable apocalypse in X-Men, to our favourite video games coming to life, here's a look over the films that your inner-geek will be swooning over.
Deadpool (12/2/2016)
Starring Ryan Reynolds, Deadpool tells the story of Wade Wilson; a man who turns from a former terminally-ill Special Forces operative, to a foul-mouthed invincible mercenary with terrible scar tissues who doesn't want to be a superhero.
What we're excited about: If they keep Wade Wilson's character faithful to the comic, this production is going to be one awesome ride.
What we're worried about: The film ends up being like The Green Lantern; a production diluted by too much comedy and just generally trying too hard.
Batman V Superman: Dawn of Justice (25/3/2016)
Starring Ben Afflek as Batman, Henry Cavill as Superman and Gal Gadot as Wonder Woman, this is one of the most anticipated films this year, period. The movie tackles the clash between the titular characters and the struggle between them and the creation of the Justice League.
What we're excited about: The Batman-Superman fight, obviously, Aquaman's special appearance and rumours about the Flash making cameo.
What we're worried about: Too many superheroes, too many villains all squashed into one film in order for the DC cinematic universe to catch up to Marvel's. Also, what we've seen of Jessie Eissenberg's performance as Lex Luther wasn't exactly reassuring.
Captain America: Civil War (6/5/2016)
With Chris Evans reprising his role as Steve Rogers/Captain America, he finds himself on the opposite side of a fight against Tony Stark/Iron Man – played by Robert Downey Jr. — due to a clash for whether or not the government should gain oversight and accountability over superheroes.
What we're excited about: The clash between two of Marvel's biggest superheroes and that Marvel Studios finally gets to show off Spiderman who supposedly has a pivotal role.
What we're worried about: The introduction of Black Panther with no back story might be a bit jarring for some fans. Also, if it follows the subplot of Steve Rogers saving his childhood friend Bucky –who re-emerged from the dead as Winter Soldier – the movie might end up just having a weak plot.
X- Men: Apocalypse (22/5/2016)
In the latest entry in the X-Men series, our heroes face a threat unlike anything they've ever seen before. Apocalypse – the oldest and most invincible of mutants— accompanied by his four horsemen, comes to destroy mankind and create a new world order.
What we're excited about: The reintroduction of old characters like Jean Grey and Cyclops, the introduction of new ones like Psylocke and diving into the struggle between the opposing factions of course.
What we're worried about: That there would be so many subplots making the movie disorienting and confusing.
Teenage Mutant Ninja Turtles: Out of the Shadows (TMNT 2) (3/6/2016)
The fight continues on with our favourite turtles at the helm to fight off Shredder, his foot clan and two new enemies, Bebop and Rocksteady.
What we're excited about: The introduction of Bebop and Rocksteady from the comics and the cartoons and Cacey Jones played by Arrow's Stephen Amell.
What we're worried about: The film might drift too much from the original material. Ninja Turtles are usually hidden in the shadows; only in this production, they are shown in daylight and talking to reporters.
Warcraft (10/6/2016)
A film adaptation of the famous video game, Warcraft is coming to the big screen, portraying the human civilisation facing the inevitable invasion of orc warriors, who left their dying world searching for another. The movie shows the struggle for survival and the supremacy to rule the lands.
What we're excited about: The introduction of new worlds and old ones alike with epic battles and 'lord of the rings-esque' tension and drama.
What we're worried about: Too much CGI might make us feel disconnected from the characters, especially for the audience who haven't played the game.
Suicide Squad (5/8/2016)
One of the most hyped about movies in 2016 – introducing new characters to the big screen and an all-new portrayal of the Joker by Jared Leto – Suicide Squad tells the story of Task Force X; a squad formed by a secret government agency recruiting imprisoned supervillains to execute dangerous missions in exchange for mercy.
What we're excited about: Will Smith as Deadshot, Margot Robbie as Harley Quinn and Jared Leto as The Joker; need we say more?
What we're worried about: Again in an effort to get the DC Universe up-and-running, this could turn out to be nothing more than a prelude to the coming DC movies.
Doctor Strange (4/11/2016)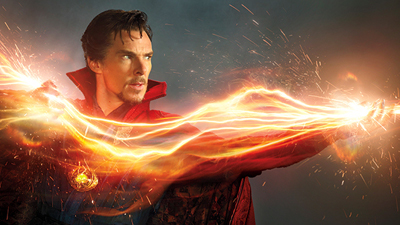 A Marvel production that we know little about – except that the amazing Benedict Cumberbatch is the main character and that Scott Adkins has joined the cast – Doctor Strange essentially features a surgeon who is given a second chance to make things right as he fights an evil sorcerer from the past.
What we're excited about: From the pictures we saw, Doctor Strange is shaping up to be a great-looking film.
What we're worried about: The villains becoming too weak as an introductory movie that they become just cannon fodder for amusement – a problem that Marvel has had before.
Rogue One: A Star Wars Story (16/12/2016)
Set before the original 1977 Star Wars, Star Wars: Rogue One follows a group of rebel spies on a mission to steal the plans for the Empire's new weapon, the Death Star.
What we're excited about: Yet another Star Wars story. Also the great premise.
What we're worried about: The Characters' development might not be strong enough that we might not get attached to the heroes.
Assassin's Creed (21/12/2016)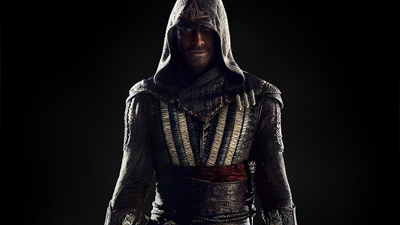 Starring Michael Fassbender, this production of the renowned video game features Callum Lynch, who discovers – through genetic memories – he has an assassin ancestor known as Agular, from 15th century Spain who was part of the secret Assassins Society. Reliving his memories, Lynch starts to gain Aguilar's knowledge and skills to fight the Knights Templar in the present.
What we're excited about: Michael Fassbender as the main character in Assasin's Creed's adaptation. Enough said.
What we're worried about: Film adaptations of games are usually a flunk. An example of that would be Prince of Persia. Hopefully this one stays as close to the source material as possible.