International Cairo Film Festival: 34th Edition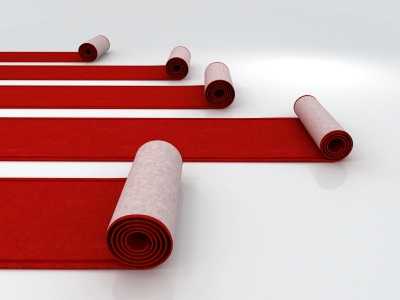 As one of the
first African or Arab countries to embrace cinema as an art form, Egypt has
always been at the forefront of Arab media, making Egyptian films the most
watched films in the Arab world; and thus, the Egyptian dialect has become the
most understood in the region. Considering
the above; it should come as no surprise that the first Film Festival in the
Middle East is in Cairo,
and it's inaugurating its 34th session…now. This is big news for Cairo's film junkies!
Launched in 1975
by the late writer and critic Kamal El Mallakh and several fellow film fiends,
the festival has since become a cultural event under the auspices of the Egypt's
Ministry of Culture. Without this kind of support, it is doubtful that the
festival would be able to thrive as it has; maintaining both prestige and a
workable budget. This has allowed it to host important film figures of both the
Arab and international world, boasting many superstars such as last year's Lucy Liu, Salma Hayek and Samuel L. Jackson.
Now flaunting a
flashy, new albeit still ridiculously confusing website, this year's festival is
(rightfully) boasting many fascinating competitions and a few drool-worthy
celebrities, including Richard Gere and Juliette Binoche. In fact, the festival has organised a tribute
to the stunning French actress, with screenings of some of her best films
including Copie Conforme (Certified
Copy), which won her last year's award for Best Actress at the Cannes Film
Festival.
Several other
interesting retrospectives will also be organised in the framework of the
festival. For example, this year's festival focuses on Egypt in the eyes of international
filmmakers; meaning that there will be screenings of Egyptian classics such
as Nefertiti Queen of the Nile and Cairo Time. Other film sections include New Arab Cinema,
Festival of Festivals, New Turkish Cinema and this previewer's personal favourite,
a retrospective on ARTE– a respected European film channel that
produces some of today's best European cinema: ARTE's President Jerome Clement has
personally selected eight of ARTE's most remarkable pieces in honour of ARTE's
20th anniversary. These films are guaranteed to be tip-top,
especially for those of you that enjoy quality independent cinema. Un Ete A La Goulette and L'enfant come highly recommended.
With all these
focuses; it's easy to forget the three main competitions: International
Competition for Feature Films, International Competition for Digital Feature
Films and the Competition for Arab Films. The festival's screening schedule is available on their website; so be
sure to show up in advance on the day of the screening to secure your tickets.
As with every
year, the festival also organises open symposiums on various subjects related
to social issues and/or film. This year's subjects include 'The Interaction of International
Relations And Cinema: The Turkish Example,' which will feature famous Turkish actors
and be moderated by Dr. Leila Takla. Another symposium on film pirating will
host experts on the matter, such as the famous actress/producer Esaad Younis. Considering
the state of Egypt's
DVD market today, there should be a lot to say on the matter.
Another symposium will be held on the
importance of safeguarding Egyptian film heritage, featuring guest speaker and
iconic Egyptian actor Omar Sharif. All symposiums are open to the public and will
be held in the Opera Hall of the Sofitel Gezirah hotel.
Although the film
festival seems to be a little bit disorganised, it has to be said that its
efforts in supporting the Arab Film World are worthy of a standing ovation. The festival's
screenings and activities should be thirst-quenching for film fans in Cairo.
So, swallow these culture events whole while you can!
The
confusing website and disorganisation can be off-putting, along with the fact that
theatres screening the films are scattered all over Cairo, but the possibility
of spending ten days watching otherwise hard-to-find Egyptian classics and international
masterpieces is well worth it. Note that students
can acquire a pass for a fixed price that allows them to see almost all of the
films that they desire.