Ramadan Preview: Al Kebeer Awi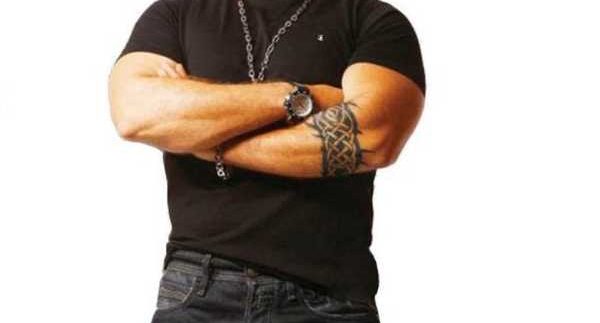 written by
Haisam Abu-Samra
After a four-year absence from television, Ahmed Mekki returns with Ramadan's biggest and most
anticipated TV series: Al Kebeer Awi
(The Big Boss). Back with the same team from his hit films Teer Enta and La
Taragoa Wala Esteslam– Director Ahmed El Gendi and on-screen romantic
partner Donia Samir Ghanem– Mekki expands on the timely comedic sensibility that
he bought to the silver screen in a 30-episode tale of two different worlds
colliding.
The premise is quite hokey, but Mekki's take promises a lot of Facebook-generation humour. A rural
town's Omda (played by Mekki) makes a surprising confession to his son (also
played by Mekki) and sole heir on his deathbed: his mother was actually an
American and he has a twin brother (Mekki again) living in the US. His father's
last wish is that the twins are reunited and divide the inheritance equally
between them. Roll in the Upper Egyptian vs. American jokes and thinly veiled social
critique.
The Upper Egyptian brother
is a strict and adherent follower of tradition; which is too bad since his
American doppelganger is anything but. With his arrival at the small village,
the American twin introduces Wi-Fi, doughnuts, PSP and fluffy Valentine's Day
gifts, much to his brother's chagrin. The two clash due to the obvious cultural
differences, and reach an actual Rocky-type
face off at one point; but this odd paring is sure to bring valuable lessons
for both parties.
Mohamed Shahin plays both
the Upper Egyptian and American sidekick (with quite a fetching Troll-like Mohawk),
while Donia Samir Ghanem plays the Americanised girlfriend as well as the
fierce Upper Egyptian love interest, which she made famous in Teer Enta. Even Mekki's American
character seems to be a carbon copy of Mekki's Sahel Guy character in Teer Enta with the wig, white shorts,
tattoos et al. In fact, the characters are so similar that viewers may have to
remind themselves that this is not an extension of that film, but we're not complaining. If
the last two years of box office earnings have proven anything, it's that everything
Mekki touches turns to pop culture gold.
Produced by Mekki's
newly-founded production company Bird's Eye, the comedian of his generation
spared no expenses: the series features special
appearances by guest stars such as Lebanese sensations Miriam Faris and Haifa Wahbe,
as well as an intriguing guest spot by Turkish heartthrob Kivanc Tatlitug, AKA
Mohannad the marriage wrecker, who coincidently made a cameo on a pillow in,
you guessed it, Teer Enta.
Al Kebeer Awi will air on Mehwar, ART and Cairo Drama during
Ramadan. Cairo Centric has yet to release its line-up for Ramadan, but keep
checking its website for updates. If history
has taught us anything; it's that Ramadan's most coveted shows air between one
to three hours after fetar time.