Ten Summer Films We Can't Wait to See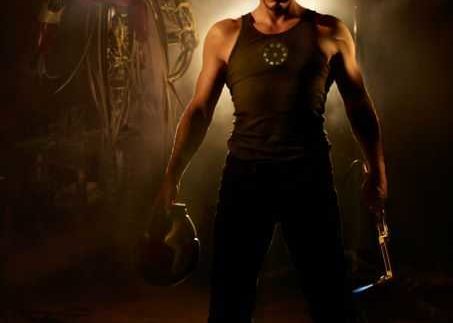 Iron Man2 :
Robert Downy Jr. returns as savvy millionaire Tony Stark in the sequel to the
2009 hit. Now the world knows who the armoured man is behind the suit and there
are people gunning for him. Amid heavy attention from the media, the government
and the people, Iron Man is also attracting the wrong crowd who wishes to
destroy him. Watch out for Mickey Rourke as the villain Whiplash.
Robin Hood: RussellCrowteams up once again
with his Gladiator director Ridley
Scott in a remake of the prince of thieves. Last time Robin Hood was on the
screen, it was Kevin Costner behind the bow in the popular 1991 film. Scott's
Robin is expected to be a darker, more serious take on the legend.
Shrek
Forever After : The most lovable green ogre in the history of
cinema is back in the fourth edition of the story. This time Shrek is having a
midlife crisis. Now settled down with a family, our ogre misses his wild,
scaring-away-people days. He gets involved in a shady deal that leads him on an
unexpected adventure.
Toy Story 3:
The kids' classic is back in 3D. Andy is going to
college and an unknown fate awaits Woody and Buzz Lightyear. The gang ends up in
a day-care centre, where the kids are cruel and life is not easy. So what else
for our plastic and rubber heroes but to plan a great escape, right? Tom Hanks,
Tim Allan and Joan Cusack lend their voices to the toys for the third time.
Knight and
Day : Tom Cruise stars in this action flick along with
Cameron Diaz in an attempt to jumpstart his career after the hard slump of Valkyrie in 2008. The film follows the
two main characters running, or driving, for their lives for most of the film.
The funny banter between Diaz and Cruise will make the film a little less predictable.
Oh, did we mention all those car-chase scenes?
The Twilight
Saga: Eclipse: Robert
Pattinson and Kristen Stewart, or Bella and Edward, pick up where they left off
in New Moon, but this time nearby Seattle is hit by a series of ghastly murders
and Bella is forced to make a perilous decision that will shape her
relationship with Edward and her friendship with Jacob. Based on the third book
of Stephanie Meyer's Twilight series,
this one is certain to drive flocks of tweens to the cinema.
The Last Air
Bender: Amidst
speculation that M. Night Shayamalan's film career is hanging on a thread after
a string of mediocre films, the talented director tries his hand at a new
genre: the fantasy martial arts world. This world has four nations: Fire,
Water, Air and Earth but, the harmony is disturbed when the Fire wages war
against the rest of nations and all hope rests on a kid that holds the key to
all elements. We are looking forward to some grand visual martial art
choreography with Shayamalan's usual imaginative take.
Dinner for
Schmucks: Steve Carrel brings back his genuine funny bones
playing yet another schmuck this summer. Paul Rudd also stars as Tim, an ambitious
young executive who stumbles upon Barry, an idiot that likes to stuff dead
rats, and invites him to his boss's dinner event, where the employee that
invites the biggest schmuck wins a promotion. Cue a chain of hilarious
misadventures that highlights Carrel's excellent comedic timing.
Salt: Angelina Jolie stars as CIA agent Evelyn Salt, who is accused of being a Russian Spy and tries
to prove her innocence. The original script was written for a male lead, but action
heavyweight Jolie proves over and over again that she can lead an action flick
as well as she dresses. Patriot Games
and The Bone Collector's Philip Noyce
directs.
The
Other Guys: Hilarious
Will Farrell and tough guy Mark Wahlberg star as a New York detective duo trapped behind a desk.
They jump at the opportunity to play the role of the two top popular cops in
the police station that everyone idolises, while trying to solve crimes on the
street. Samuel L. Jackson, Dwayne Jonson and Eva Mendes co-star in what is sure
to be a knee-slapper.