Coco is a widely popular and highly grossing animated Disney feature. Released in 2017, the film tells the story of aspiring musician, Miguel, who is confronted with his family's ancestral ban on music, and has to accordingly enter the Land of the Dead to work out the mystery behind this ban.
We are proud to say that this film is getting an Egyptian makeover. How so? Well, let's just say that Disney Arabic has announced, on its official Facebook page, that an Arabic version of Coco's soundtrack will be released and sold on iTunes, starting March 1st. The Arabic version of the soundtracks will exclusively and specifically rely on the Egyptian dialectic.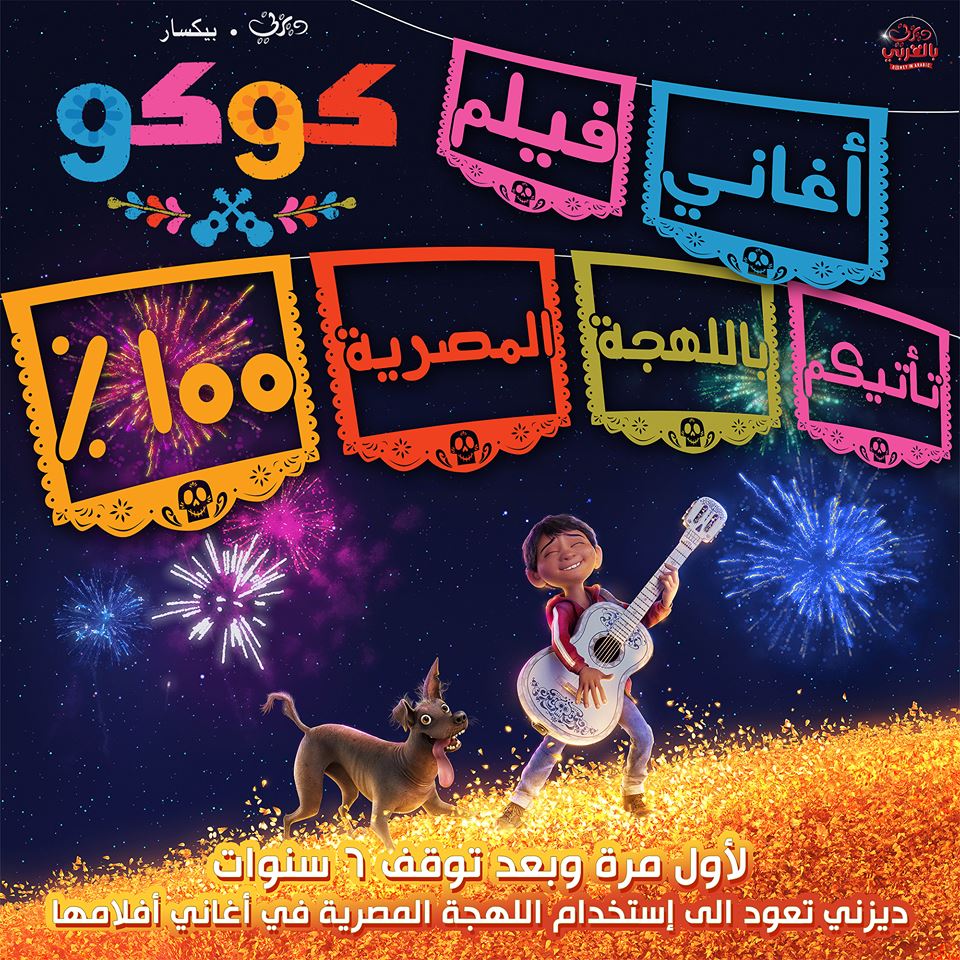 This marks the first time in 6 years in which Disney has chosen to dub something in Egypt's local dialect, with the last two times being Rapunzel in 2010, and Winnie the Pooh in 2012.