Top Ten Films to Make You Want to Dance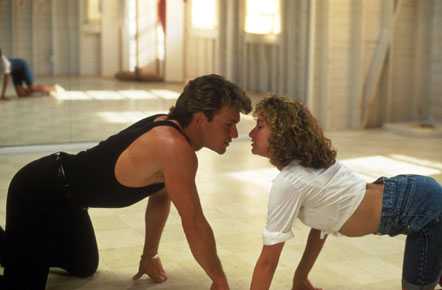 Some films are hard to sit through because they are so
atrocious. Others have you rocking back and forth on the edge of your seat in
suspense. The following films are hard to sit through because they will make
you want to jump out of your seat and dance!
Saturday Night
Fever: From the opening scene of this 1977 John Travolta
disco classic, Saturday Night Fever
is all about the groove. Sure, Travolta is just walking down the street, but
that swagger has got his hips shaking before he even makes it to the Brooklyn
discotheque, where much of the film takes place. With the aim of winning an upcoming dance
competition, Tony Manero (Travolta) ditches his old partner for the stunning
looks and seductive dancing of Stephanie Mangano (Karen Lynn Gorney). Drama and
dancing ensue with the help of a soundtrack featuring the Bee Gees, KC and the
Sunshine Band and Kool and the Gang. Saturday
Night Fever brought disco music to the world and an Academy Award
nomination to John Travolta.
Flashdance:
Proving that passion is more important than technique, Alexandra Owens
(Jennifer Beals) is a blue-collar worker with limelight aspirations. Set in
Pittsburgh in the early 1980s, Owens works by day in a steel mill and by night
as a dancer in a local tavern. After a botched attempt at auditioning for the
Pittsburgh Conservatory of Dance and Repertory, the young woman doesn't give up
on her dream. Although her style is unconventional, she eventually wins over
the judges and becomes accepted to the conservatory.
Step Up:
First of all, the stars are adorable. Secondly, they can move. Thirdly, there
are now three films in the series and the most recent is in 3D. Drama-packed and expertly choreographed, Step Up is an inspirational tale about
overcoming obstacles, working together against all odds and going after what you
want. Even if it's undeniably cheesy, the film has brought a resurgence of
interest in hip-hop dance culture.
Billy Elliot:
Set amidst a miner's strike in the mid 1980s UK, Jakie (Gary Lewis) is a single
father who takes his son to a boxing class. Young Billy Elliot (Jamie Bell)
quickly becomes distracted by the ballet class across the room. Unbeknownst to his family, he begins dancing
with the girls and discovers a true talent and passion within himself. Although initially horrified by the idea of
his son's dancing, Billy's father eventually supports the dancer's ambitions.
The award-winning film is heart-wrenching to say the least, but Billy's dancing
scenes are so full of skill and joy that we just can't tear our eyes away from
this treasure of a film.
Fame: Long before the days of High School Musical, Fame (1980) followed a group of students of
New York High School of Performing Arts from auditions through senior year. The
film portrays young talented actors, singers and musicians as they struggle to
meet the demands of the competitive world of the arts. One of the greatest scenes in this dynamic
film takes place on the streets of New York City when a proud father discovers
the tape of his son's music and begins blaring a song from his car, resulting
in the impromptu dancing of dozens of students through the streets.
Center Stage:
The prestigious (and fictitious) American Ballet Academy sets the scene for
this drama about twelve young ballerinas competing against each other and the
rest of their classmates for six coveted spots in the American Ballet Company.
Many scenes take place in the dance studio during gruelling hours of classes
and rehearsals, but the final performance of the film is a stunning scene, when
Amanda Schull dances ballet 'for the people' to a list of popular music
including Michael Jackson's 'The Way You Make Me Feel,' making many girls wish
that they'd never put down their pointe shoes.
Footloose:
What is a boy from Chicago to do when he moves to a small town where dancing is
strictly forbidden? The 1984 film starring Kevin Bacon is the tale of how one
boy turned this small religious town on its head. It takes a lot of persuasion,
but the main character eventually convinces the town's adults that singing and
dancing are not evil activities, and everyone is rewarded with a high school
prom! The high-energy final scene reveals that these kids had the moves all
along, even if they weren't using them.
Mad Hot
Ballroom: This
award-winning documentary is a moving story about a ballroom dance competition
with the unlikeliest of participants. Fifth graders from various neighbourhoods
in New York City are filmed as they set out to learn, train and compete in
swing, meringue, foxtrot and tango. The students find that they learn more than
just a few dance moves as the program gives them confidence, discipline and the
will to succeed. Before our eyes we see
lives transformed along with some incredible dance moves.
Shall We Dance?:
This remake of a Japanese film proves that old dogs can learn new tricks. John
Clark (Richard Gere) is on his daily commute home from his boring job as a
lawyer when Paulina's (Jennifer Lopez) gaze catches his eye through a dance
studio window. Although he makes a fool
of himself in the beginning, Clark soon discovers that it's never too late to
discover a new passion. Although he hides it from his wife (Susan Sarandon) at
first, his dancing eventually brings them closer than ever.
Dirty Dancing: There may not be a steamier dance flick than Dirty Dancing. When Baby (Jennifer Grey) carries the
infamous watermelon to the staff dance party at the Kellerman's summer resort
and sees the cool kids dancing when no one is looking, she falls hard for the
smooth moves of dance instructor Johnny (Patrick Swayze.) The unlikely duo
dance their way through the summer and straight into love. While the final
scene in the film has certainly become iconic, there are too many other
wonderful dance scenes in this film to count.