Air fryers can do so much more than fry foods with less oil. While this is one of their best features, they can also bake, roast, and more. The best part about this must-have kitchen tool is that your food is ready quickly and cooked perfectly every time. It's one addition to your kitchen that can be a massive help because you don't have to stand in front of a hot stove or deal with something burning or overcooking while you are away. Whether you're looking for breakfast, lunch, or dinner recipes, using an air fryer to create quick and healthy snacks, meals, and sides at any given time is easy and fun.
Air fryer Zesty Vegetables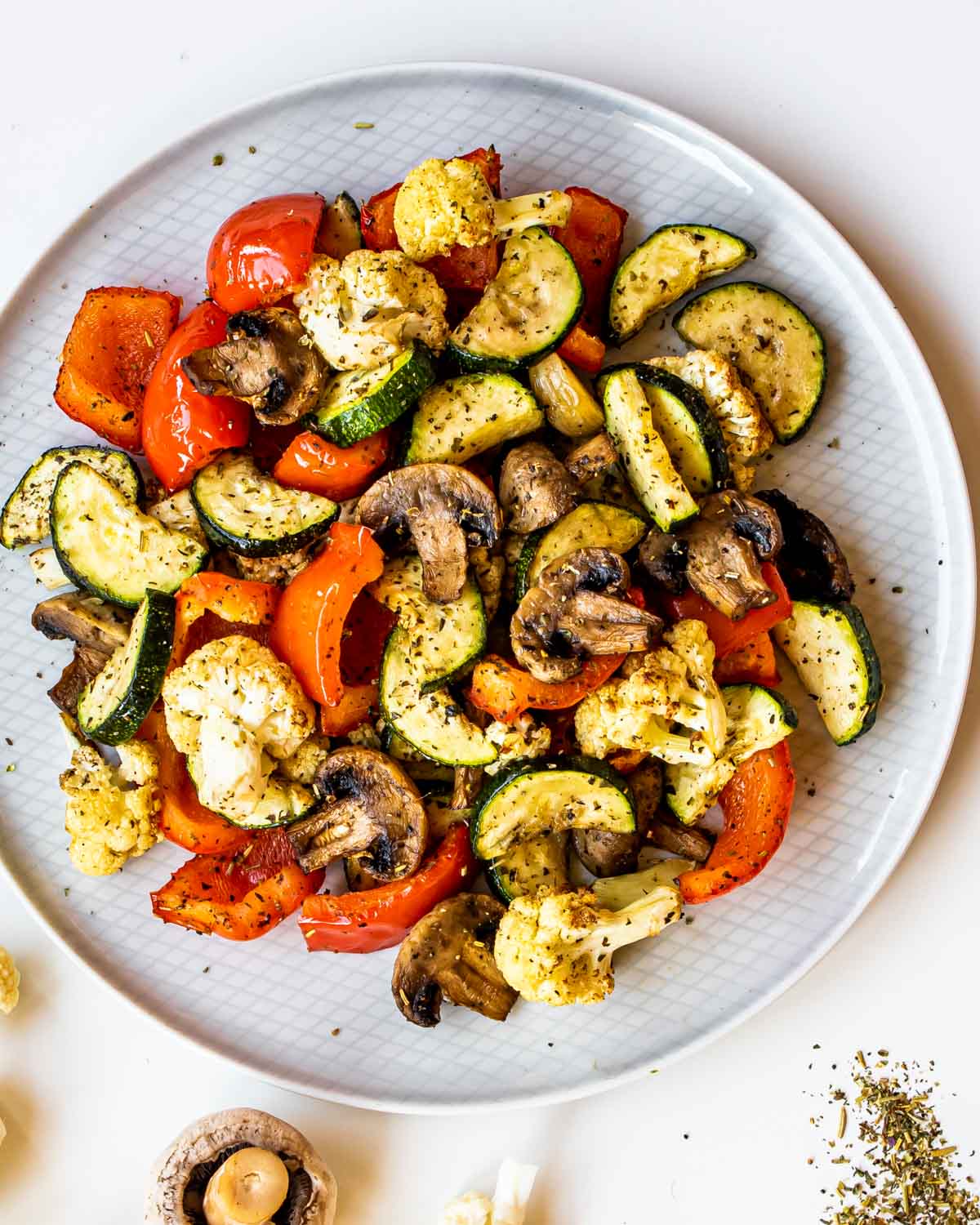 Quick and easy air fryer vegetables are a healthy side dish that takes just a few minutes to cook. You can toss your broccoli florets, cauliflower florets, zucchini, carrots, or pumpkin with some fresh herbs, seasonings and parmesan, and then voila – you'll have the perfect side dish or snack. It's crispy, delicious, and flavourful and only needs about 10 minutes of prep and cooking. 
Air fryer Frozen Foods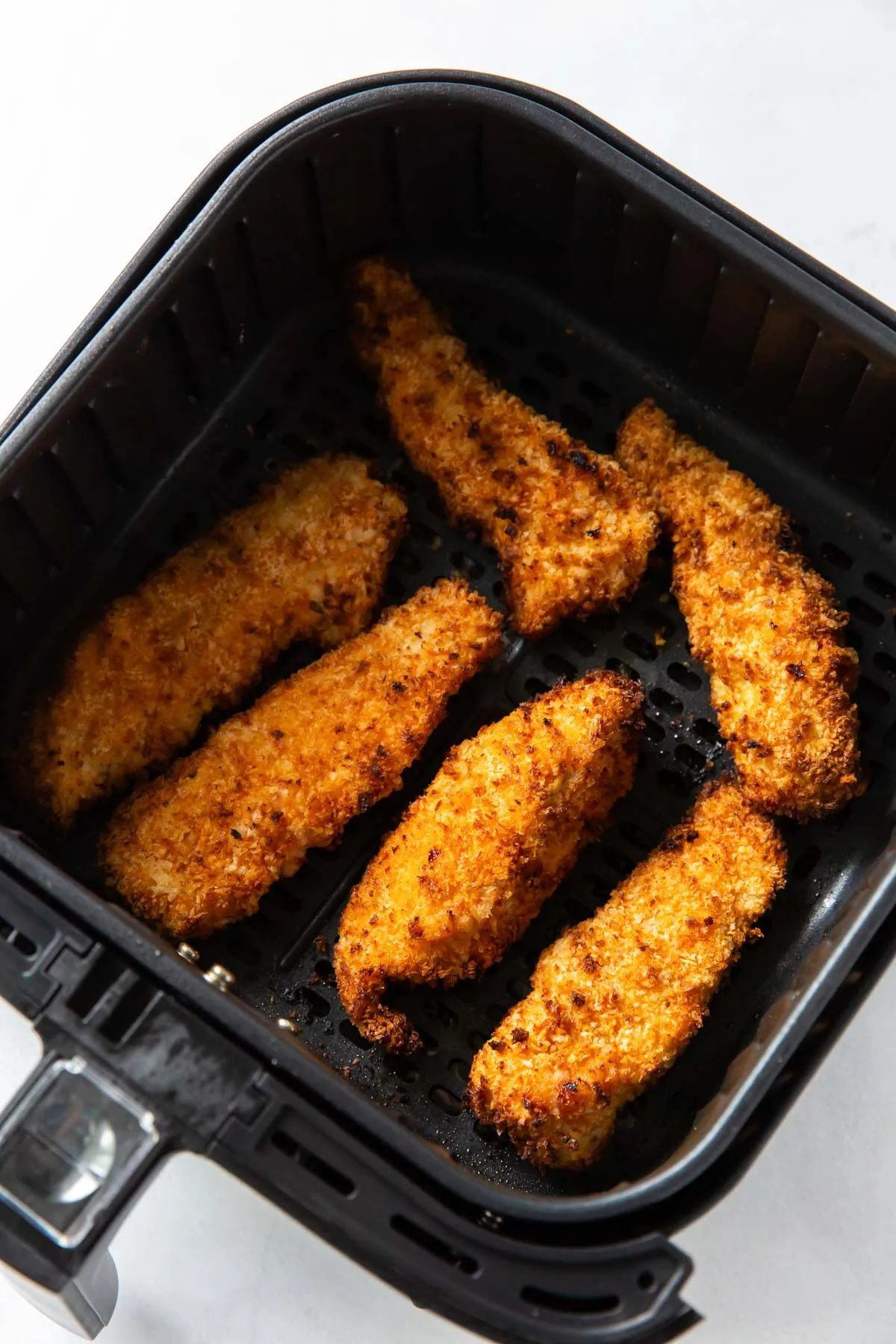 Sometimes we are too lazy to cook or prepare everything from scratch. That's why frozen half-cooked foods were invented, and since we are all trying to make better choices, substituting deep frying with air frying, especially in breaded frozen foods like chicken strips, nuggets, mozzarella sticks, and more, is always a good choice. Any store-bought breaded item works well in the air fryer, and you can add one teaspoon of oil or not at all; make sure to add a few dried herbs and salt for a complementary twist. 
Air fryer Fries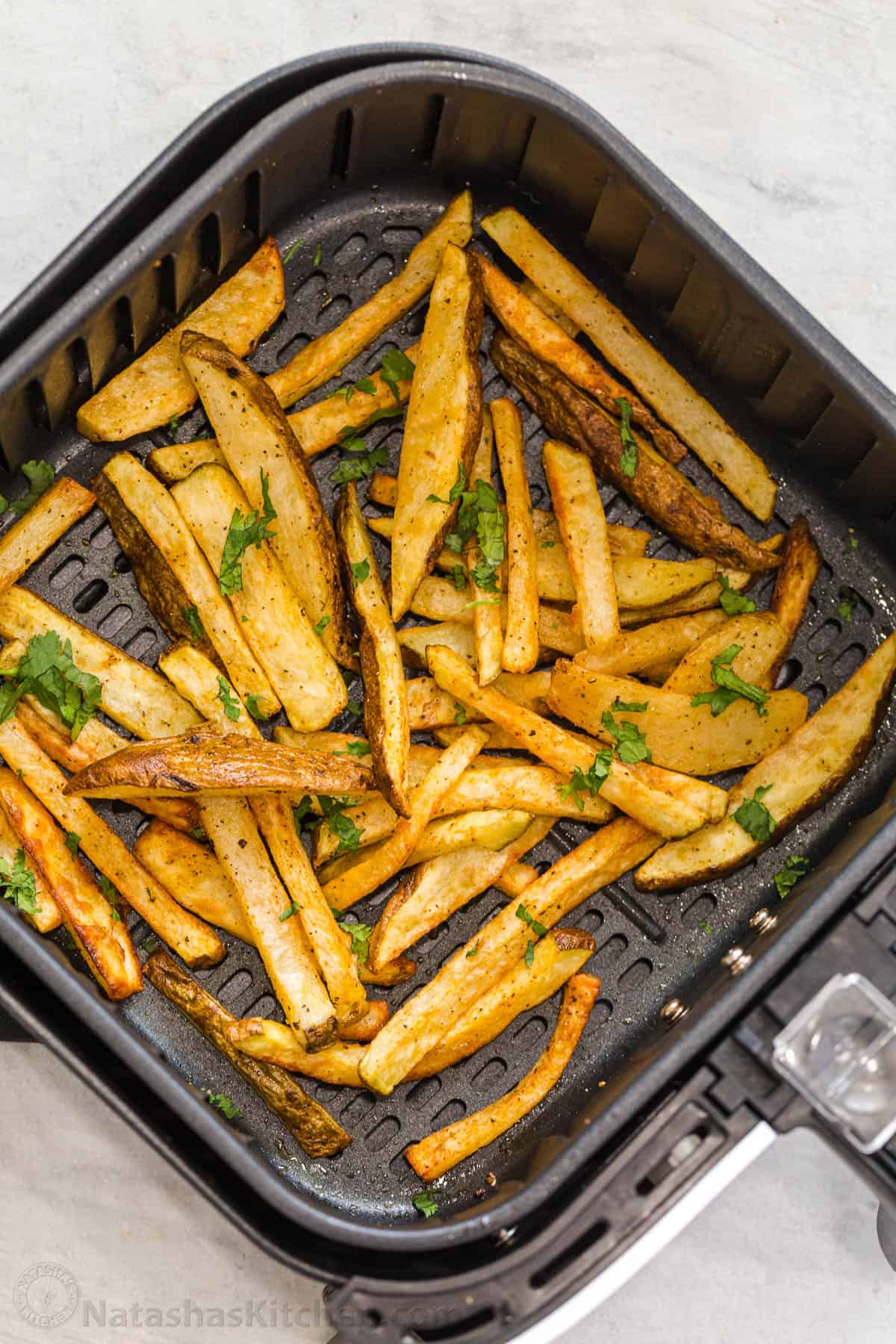 Whether you're making potato fries or sweet potato fries, this method ensures ultimate crispiness, just like the real deal. Super crispy air fryer french fries are tender and fluffy on the inside and crunchy on the outside. All you need to do is cut up your frying potatoes or sweet potatoes, blanch for 3 minutes, drain, dry well and then mix with some seasonings. After popping them in the air fryer for a few minutes and giving them a little stir in the middle, you will notice a crispy golden-brown texture that is beyond perfect. 
Air fryer Salsa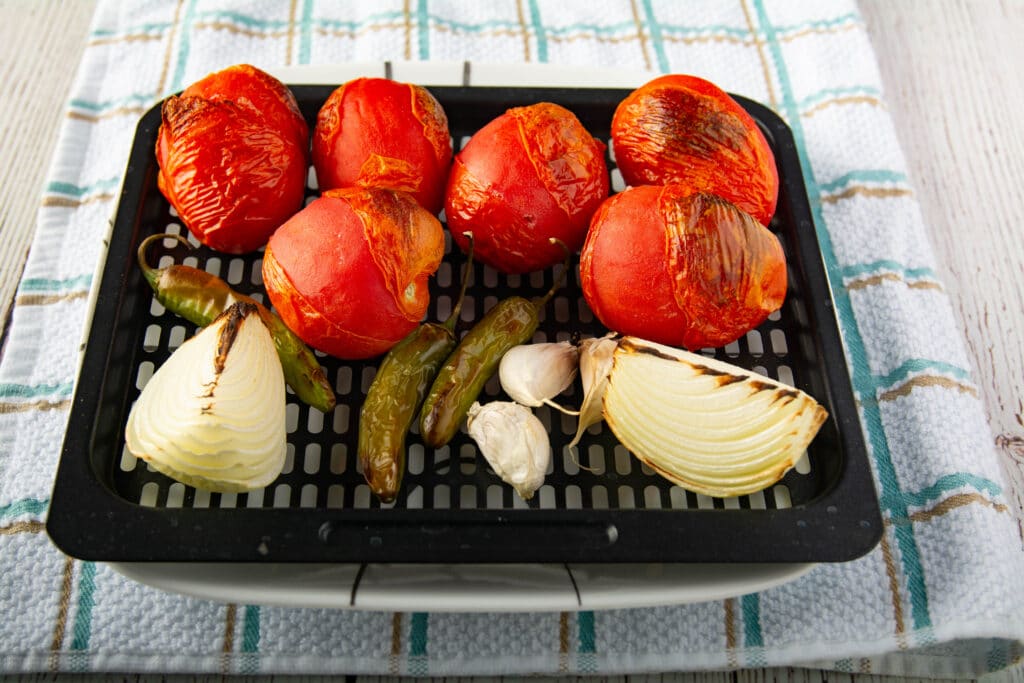 Making homemade salsa bases for pasta and lasagna is an absolute must. So if you do not want to boil or roast your tomatoes and vegetables in the oven, you can opt for air frying. You can air fry tomatoes, peppers, and onions and blend them to create a delicious homemade salsa.
Air fryer Salmon Steak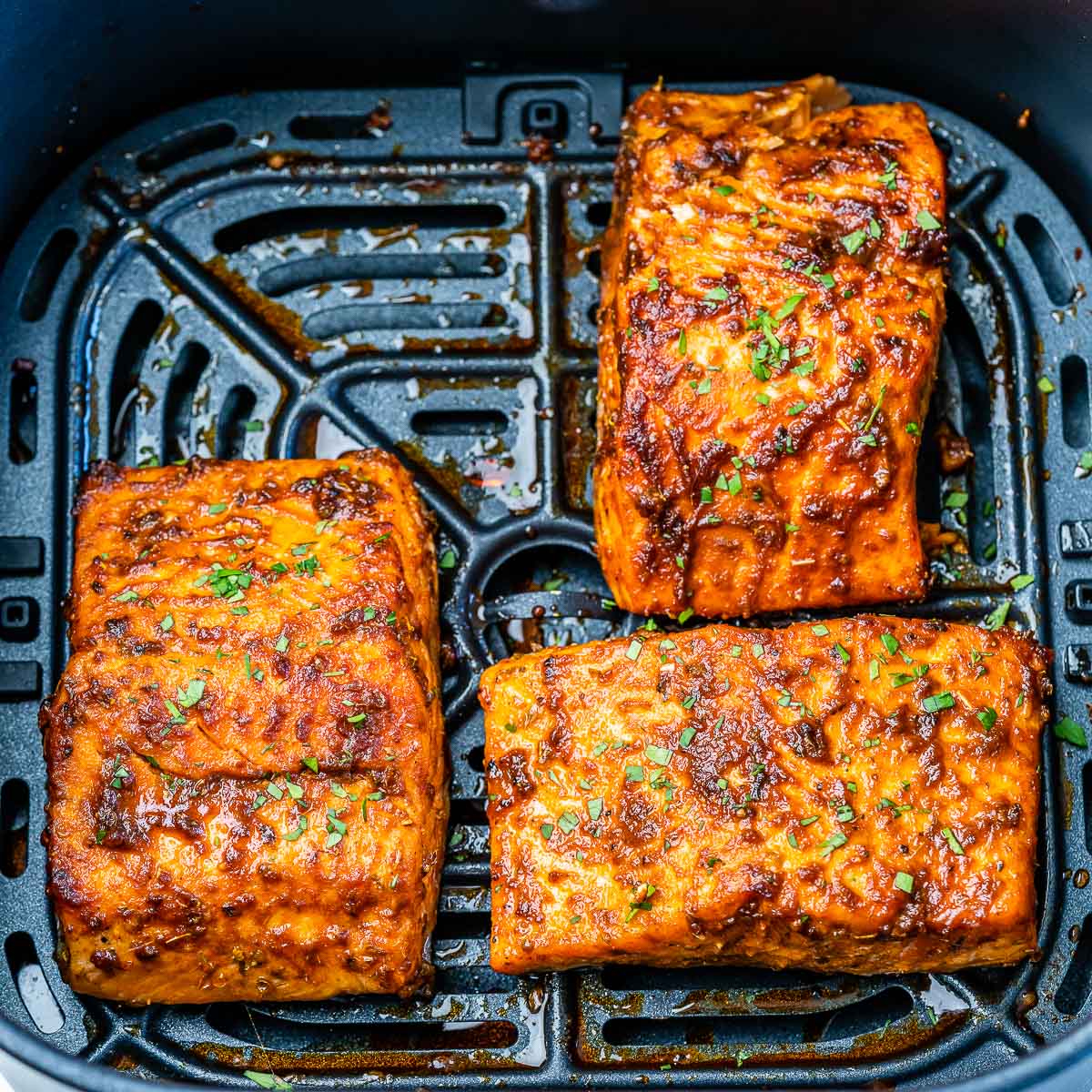 We all love salmon steaks, but sometimes it takes more than 20 minutes in the oven. Well, some of us are trying to stay healthy, so we cannot opt for cooking in a pan with oil. Luckily, cooking salmon in an air fryer results in the most tender, succulent, delicious piece of fish, and it's so quick and easy too! This low-carb salmon option takes 10-15 minutes maximum to make, and the air fryer browns the fish wonderfully. Just make sure not to overcrowd your air fryer dish and to preheat it for about two minutes before placing the steaks.