Featured image via: worldatlas
At the end of summer a lot of people start reminiscing about their Sahel memories, late nights on the beach, early mornings with the sun, or simply the freedom that summer is all about. The end of summer also spells back-to-school season, and while parents are mostly concerned with getting the stationary items their children need, another item should be much higher on their list, and that is the anti-bullying supplies education.
Bullying is a subject that has gained much more awareness over the past few years. The effect of such a cruel act has been realised, and people are much more aware as to what negative effects it can have on children. Name calling, or making fun of people because of their height, weight, or general appearance can have long-lasting detrimental effects on the characters of children.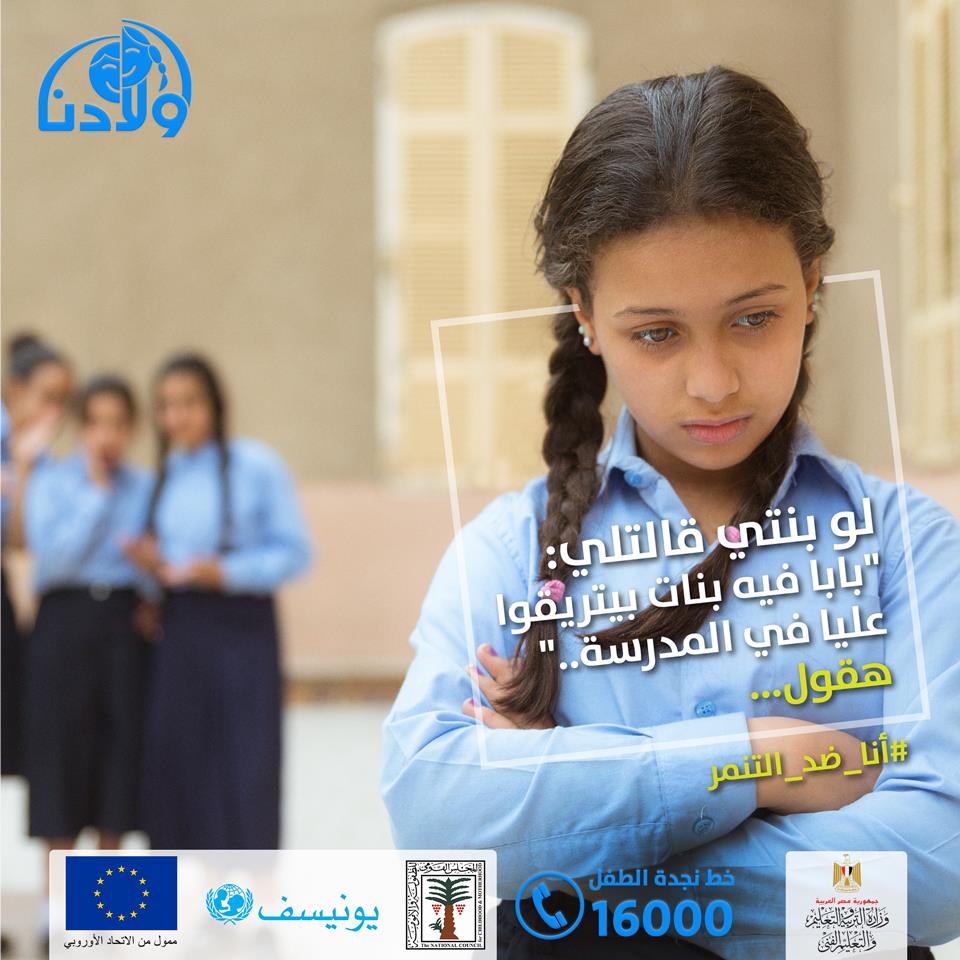 This is why UNICEF have launched an anti-bullying campaign to raise awareness over this critical issue, and help parents become more adept in protecting their children from being bullied, or even making sure their own children aren't perpetrators of such an act.
But that's not all, Ahmed Helmy, one of Egypt's most talented actors and comedians was bullied a lot as a child, and not just for his appearance. Listen to his story yourself.
Without proper guidance, bullying can destroy a child's self-esteem, and hinder their character development. This is where parents come in. Your focus, care, and attention will make all the difference. Listen to your child, be close to them, ask them about their day, and be invested in their daily life at school and wherever they go. Let them know they can trust you with their stories no matter how embarrassing, and make sure you react well so they keep coming back to you. Your guidance and care can make all the difference in their lives.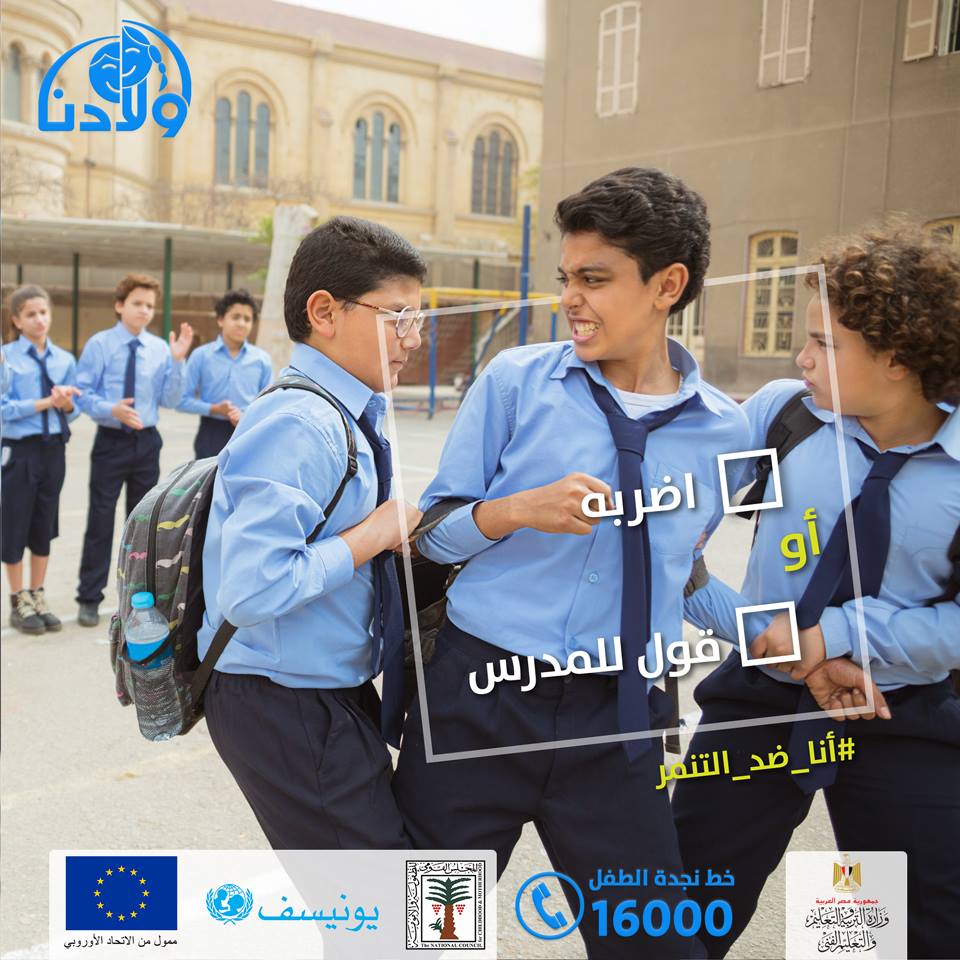 So say it now, #ImAgainstBullying, and I want to #ENDViolence.