Cairo Guide to Gyms in Ramadan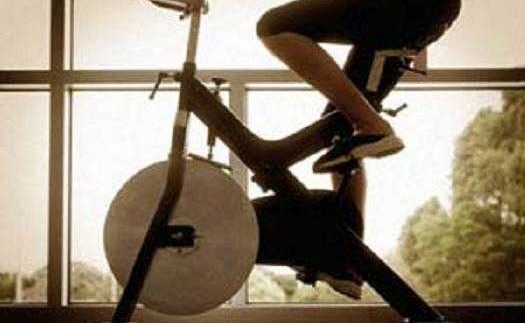 One week into Ramadan, and you may already
be feeling the effect of the scrumptious fetar food that you have consumed,
which is bound to add a few kilos to that healthy body of yours.
Luckily, gyms in Cairo have adjusted their schedules according
to Ramadan timing, with many staying open a little later to ensure that all of
that konafa doesn't send your body into overload. We've listed a few gyms
in Cairo that
will be open and waiting for you.
Gold's Gym: With branches all over Cairo from Maadi to Sheikh
Zayed, Gold's Gym is one of the most multifunctional fitness facilities around;
and the hefty membership price shows. The Maadi location will be open from 6AM
till 1AM; perfect for a post-fetar workout. Although the gym will stay open
during fetar, personal trainers will not be available. The Sheikh Zayed branch will
also be open a little later, from 9AM to 1AM.
Samia
Allouba: This local gym chain seems to be in
fierce competition with Gold's, though they have smaller facilities and a
smaller fee (600LE per month) as well. Maadi's branch will be open from 8AM to 11PM,
though it will be closed from 6PM till 7:30PM for fetar. Aerobic classes will
be held every day from 8:30PM to 9:30PM or from 9:30PM to 10:30PM except for
Thursdays. In Mohandiseen, the women's
only gym can be accessed from 8AM till 11PM while the co-ed gym will be open
until 1AM.
Health
and Fitness Academy: The Health and Fitness Academy in Mohandiseen will be open for
men from 7AM till 1AM and for women from 7AM till 10PM.
FDA: The Fitness and Dance
Academy in Zamalek's
Yamama Centre is literally the only major gym in the neighbourhood, which is
sad since its facilities are sub-par. No
classes will be offered during Ramadan, though the regular gym will be open from
6AM till 1AM.
World
Gym: With only one branch in Heliopolis,
World Gym offers a monthly membership for 800LE, and although few classes are
offered, there are a wide range of free weights and machines on site. Opening
hours are from 9AM till 1:30AM. The gym will remain open during fetar and all
classes are available as usual.
Body
Works: This all-women's workout studio has only one branch in Heliopolis . Known for its
pilates classes, this is a great gym for a hassle-free, hardcore workout class.
Prices are reasonable at only 40LE for a walk-in class. The first class during
the day starts at 12:30PM every day except for Fridays, though the studio is
closed during fetar.
Curves: Another
women's-only gym, Curves has nearly ten branches across Cairo and has taken women's fitness to a
whole new level. During Ramadan, the Maadi and Mohandiseen branches will be
open from 9AM till 2:30PM and from 5PM till 8:30PM with Fridays off.
When you're not busy inhaling all of that
delicious home cooked food and hanging out with loved ones, take the
opportunity to treat your body to a healthy dose of exercise. For more gyms in
your area, check out our events listing.