Cairo Runners Half Marathon 2014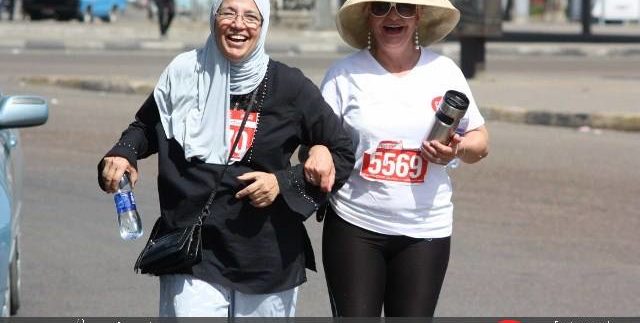 First established in 2012, Cairo Runners is truly one of a kind, providing the city's running enthusiasts with a sociable, fun, fitness outlet. Open to runners of all levels, the group meets every Friday morning, and begins their route from various, specified locations. With the aim of preparing for mini, and full, money-raising marathons, the running route is extended a little further at each meet-up.
After sparking a lot of interest from the get-go, the group snow-balled quickly into their first mini-marathon; a 4KM stint around the Island of Zamalek. Since then, their first half marathon was held early last year, and a 7KM run was organized to raise awareness for diabetes, in association with the Egyptian Pharmaceutical Students' Federation. With such continuous, positive response from their members, Cairo Runners are now preparing for their second Half Marathon, covering a whopping 21KM on Friday 28th February 2014.
Mirroring internationally renowned marathons, such as the London marathon, participants are encouraged to raise sponsorships for a charity of their choice, whilst part of the small registration fee will go to AYB – Alashanek Ya Balady. The charity, chosen by the Cairo Runners' organisers, promotes sustainable development amongst Egyptian youth. Campaigning for social change and fighting against poverty and ingrained stereotypes of the lower classes, AYB is an important organization, advocating for working rights and the implementation of a minimum wage, amongst other things. To find out more about the charity, and how you can help, click here.
Starting at 6.30AM in New Cairo, several roads in the area will be officially closed for the event, and friends and family are encouraged to cheer on those taking part. If 21KM seems a little far, there's also a shorter, 7KM route, as well as a short 1KM, which allows up to five family members to run with you for just 100LE, providing fun and fitness for the whole family. The appearance of one of Cairo's most popular bands has also been promised, adding to the festivities.
For newcomers, fitness programmes are created and readily available to help build up stamina and fitness; the proven method of short bursts of running, contrasted with similarly short walking intervals, is recommended for maximum results in a minimal amount of time.
Along with regular runs, Cairo Runners has developed as a community of sorts, forming and encouraging friendships with their members while organising and promoting a programme of interesting, topical events. Recently, dedicated members of Cairo Runners were offered the opportunity to head to Beirut to run in their annual marathon. Alongside this, relevant talks and other sporting activities are also held regularly.
To register for their Half Marathon event, be sure to visit one of their many registration locations; you will be required to pay a small join-up fee before acquiring your registration number. For more information about Cairo Runners, and to stay up-to-date with their weekly runs, follow them on Facebook or check out their website, here.