Cairo Ultimate: Fun Frisbee Taken Seriously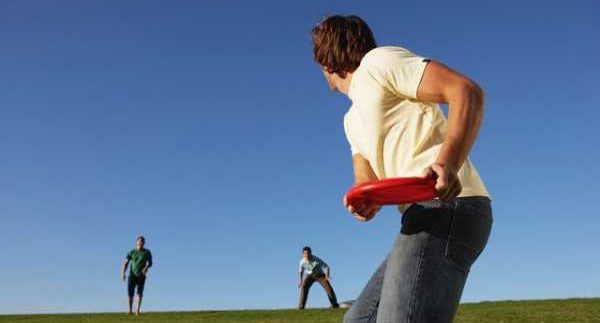 Forever associated with a fun, hot day at the beach, Frisbee has finally
made it to Cairo.
Pass by a sport's field in Zamalek or Maadi in the late afternoon and you'll
find Egypt's finest Ultimate Frisbee enthusiasts throwing around the disc.
Ultimate Frisbee– now called simply Ultimate since Frisbee is a
trademarked disc– is a team sport that started
in the USA
in the 1970s. Teams play seven on seven, and the object of the game is to score
points by catching the disc in the opposite end zone.
While Ultimate players originally embraced the game as a laid-back
alternative to traditional, organised sports, the game today is quite
competitive with club and college teams playing in tournaments throughout the
world. Playing can be quite strenuous and technical, and players run a lot throughout
the game.
Afternoon Ultimate games in Cairo
can get intense, but, overall it has a fun atmosphere. Expats and Egyptians
alike gather weekly to toss around the disc, practice strategy, and play
pick-up games. Some players are long-time Ultimate aficionados, who previously
played competitively in college, while others first learned the sport here
under the Egyptian sun.
The sport first became organised in Cairo in 2002 when former Al Ahly footballer
Mido Nassar saw a group of Americans playing Frisbee in Gezira Club. While he wasn't
familiar with the sport, he became interested and formed Cairo Ultimate, which
has been playing ever since.
The group meets at the Gezira Club every Saturday and Tuesday from 6PM
to 8PM, and organizes an annual intramural tournament. Newcomers are always
welcome but are asked to join the 'Cairo Ultimate' Facebook group first and
register before showing up at practice.
Looking for a super light and very fast Frisbee? Get your hands on an
Aerobie Frisbee, available at Mindwinder
and Virgin Megastores,
both in City Stars. The different Frisbee designs are manufactured in light Plexiglas
and use grip-friendly frames to prevent pain when you try to catch the discs. Prices
range from 40LE for the child-friendly Squidgie Disc up to 100LE for the super
swanky Skylighter, which has a battery-charged light at its centre for late-night
Frisbee-throwing.