written by
Daniel William
via Familyhood
Since Mother's Day is all about celebrating motherhood, we have to give a shout out to all the supermoms that have been putting effort into learning more about parenthood every day. With that said, we'd like to introduce an organisation that caught our eyes after being featured in an episode of Ahlan Bil Setat on MBC Masr, Familyhood.
Introducing Familyhood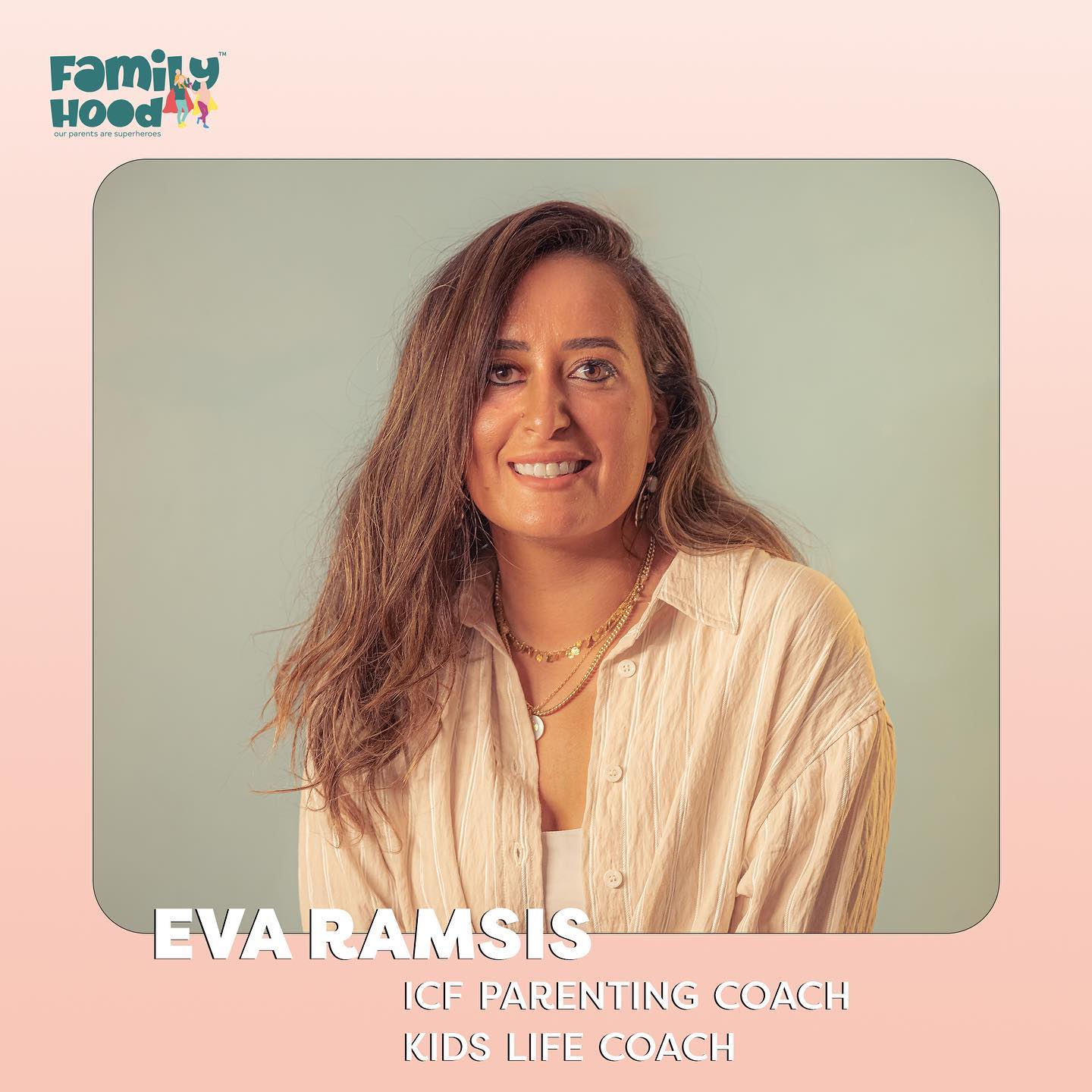 Familyhood was founded by Eva Ramsis, a parenting coach accredited by the International Coaching Foundation. She does not define herself as a therapist but rather as a certified life coach for kids. Familyhood is affiliated with Kids Life Studio Global, and Ramsis is certified by The Kids Life Coach Academy, a global leader in kids' life coaching.  She is also an ADHD school facilitator accredited by the British University in Egypt and the Learning Resource Center.
Ramsis recruited a number of specialists in her team to help her coaching institution grow wider by providing workshops and sessions for both children and parents. The team's mission is to build proper communication between parents and children, using various techniques to raise a generation of leaders rather than followers. In addition, she's focusing on implementing problem-solving, brainstorming, and self-development skills in youth so that they can resist pressure from their peers and grow into healthy adults.
The Multidisciplinary Team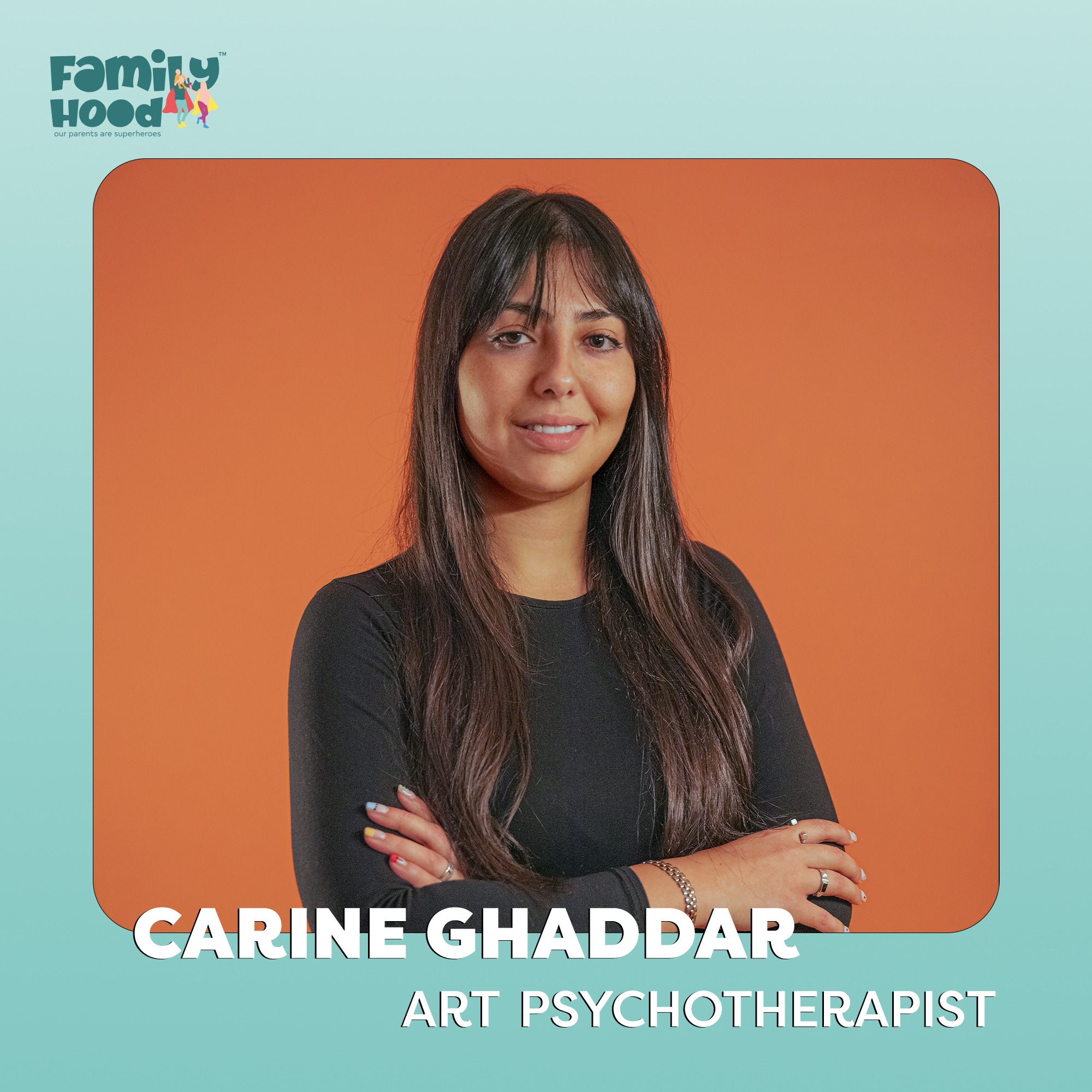 Her team includes multiple specialists alongside guest speakers. Starting off with Dr. Carina Ghaddar, a psycho-art therapist who helps stimulate children's creativity and broaden their imagination in an attempt to boost their self-confidence.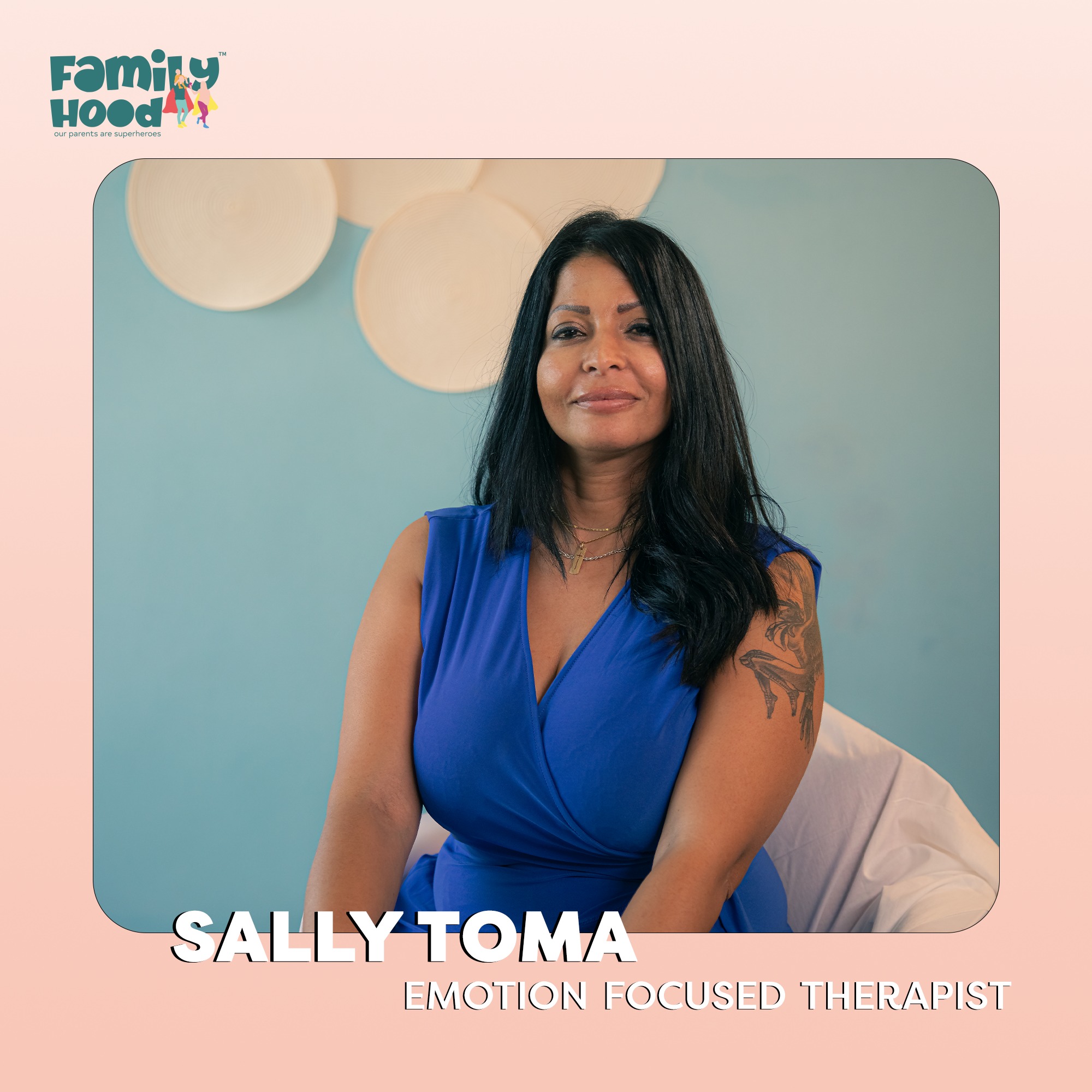 Next up is Dr. Sally Toma, who applies emotion-focused therapy to both couples and individuals. Her workshops mainly focus on exploring and healing repressed feelings and memories from childhood traumas that halt one's emotional growth.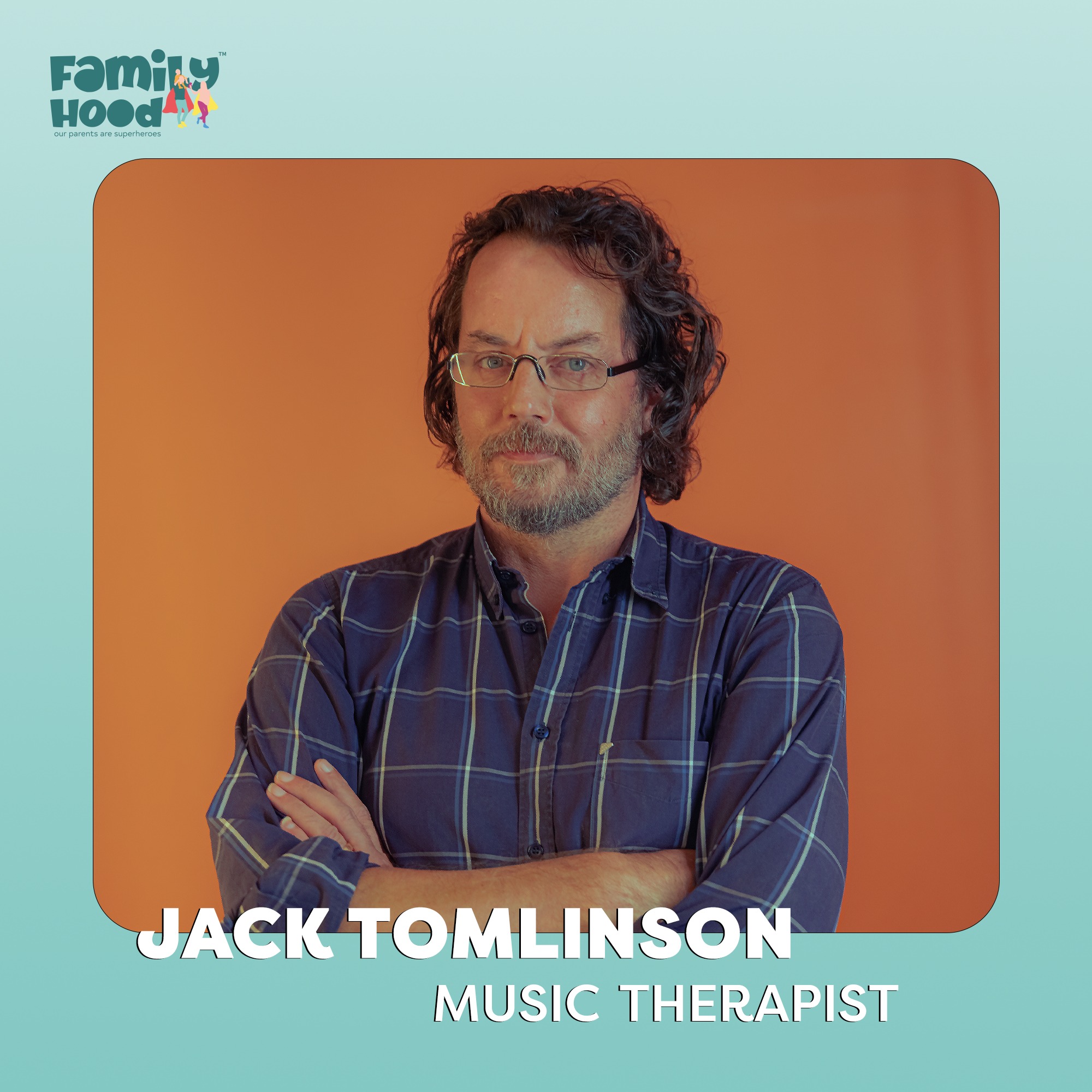 International music therapist, Dr. Jack Tomlinson, has a weekly drumming circle that betters communication between children. It also allows younger generations to develop a healthy technique of releasing stress through music.
As for the guest speakers, Dr. Aisha Radwan has contributed to multiple workshops for mothers. From teaching them ways to break old patterns and how to recharge when they're drained from motherhood to forgiving old traumas and letting go. All of that is provided through expressive art therapy through writing, making music, painting, and more.
Programmes and Workshops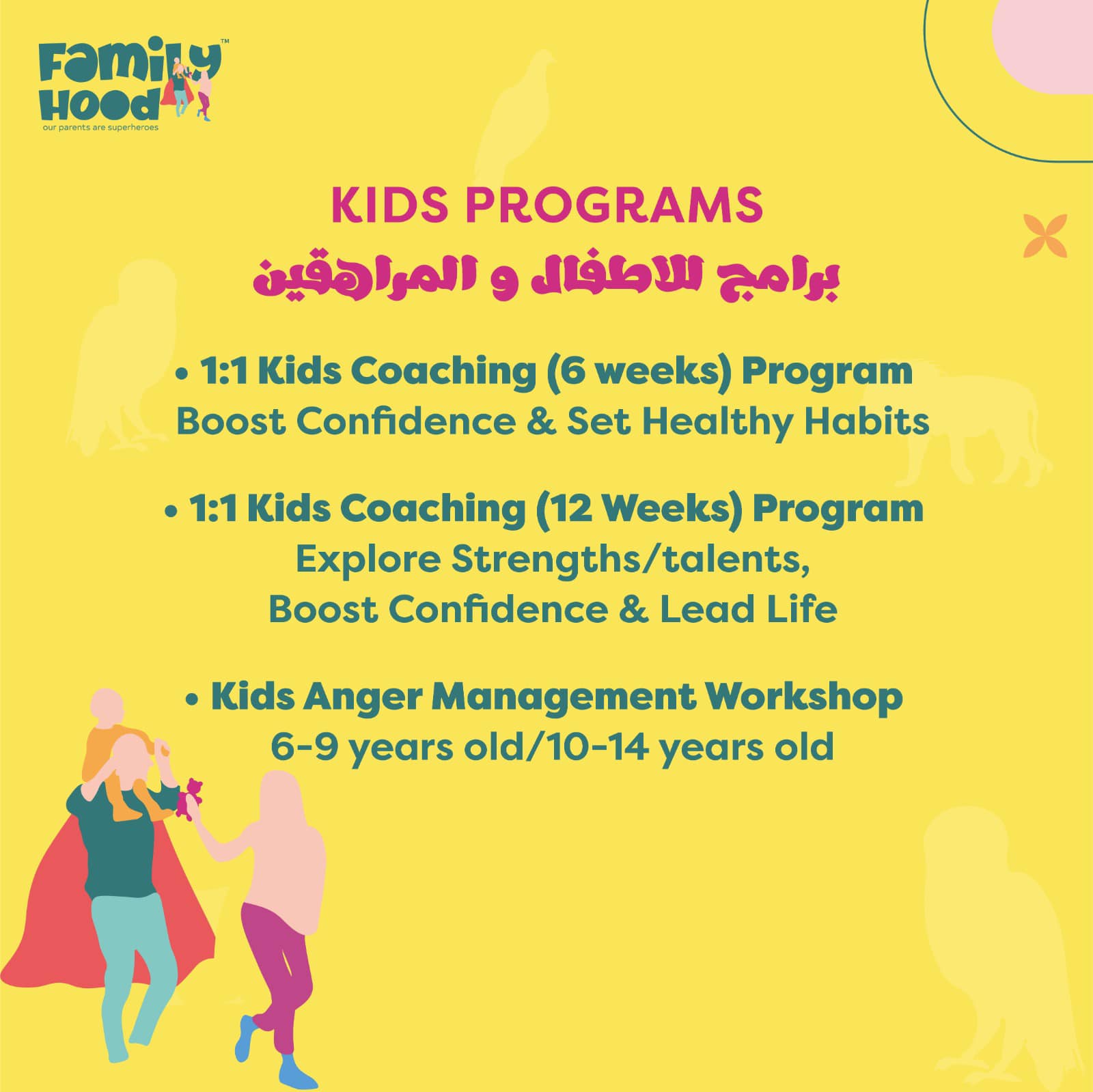 Familyhood has several programmes based on one's aim and target. They have something for everyone, based on their age groups. When kids are below the age of 6, the parents are targeted, given that the child is too young to comprehend.
They offer group workshops for ages 6-9 to teach them skills to overcome everyday challenges. They also do one-to-one coaching sessions that can run for six or 12 weeks, where they boost their confidence, explore their talents, and educate themselves on how their own thoughts affect them.
Older children and teenagers ages 10-16 have leadership workshops to help shape them into proactive change makers, which is crucial at that age.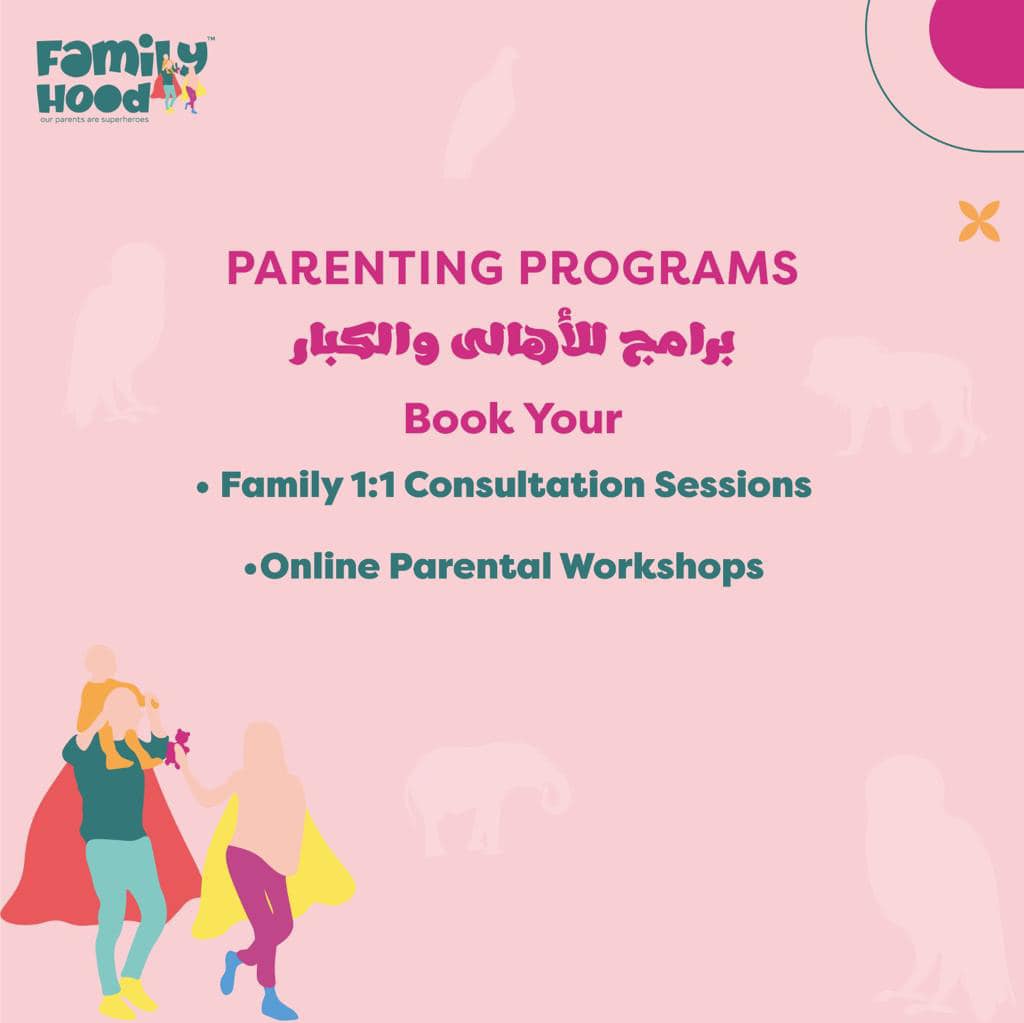 As for the parents, Familyhood offers consultation sessions, both in-person and online. They deal with issues like anger management as they explain to parents the signs and guide them through their children's healing process.
Where to Begin
According to Ramsis, you'll need to have a free 30-minute call prior to enrolling in any programme to get a proper evaluation of the case. If she believes that it's within her scope of expertise, the parents undergo a 45-minute consultation session to understand their expectations before starting. After that, the child is admitted to a weekly session for four weeks, then one bi-weekly for the remaining two weeks to ensure the techniques have been properly implemented. Then, upon parental agreement, you could extend for another six-week round.
Upcoming Events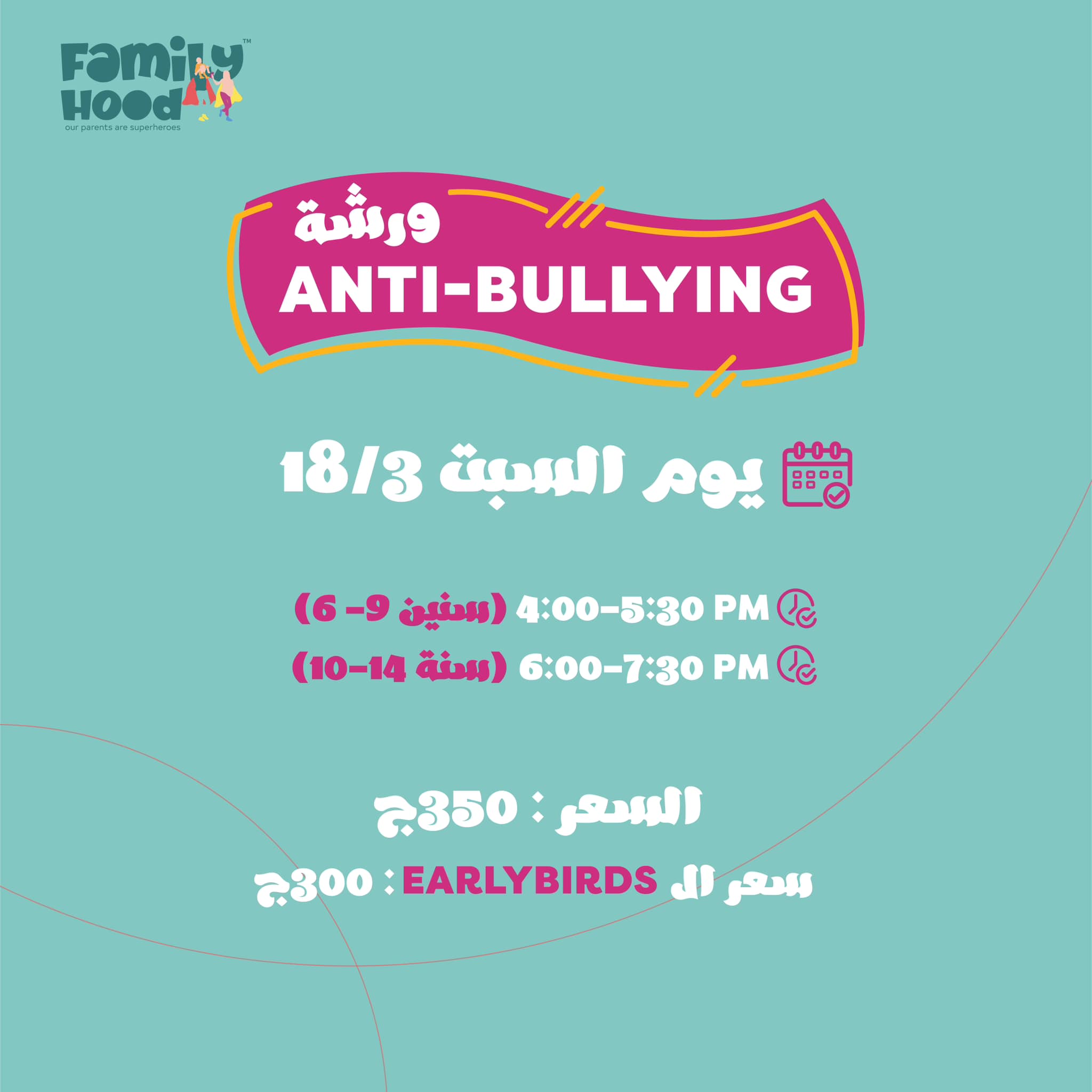 They have two illuminating events happening soon! An anti-bullying workshop will be held on Saturday, March 18th, for children aged 6-9 from 4 to 5:30 PM and another for those aged 10-14 from 6-7:30 PM. It costs 350 EGP.
I Believe in Me, their second workshop, will be held online on the 20th from 7-10 PM. This one's for the parents as they will explain different parenting styles needed for understanding your child for proper communication, which boosts their self-esteem.
Contact Them
You can email them at familyhood.com@gmail.com, call at 01006187080, or message them via Instagram. The latter will give you a glimpse of their mind-opening content, especially with their weekly Teen's Talk, which tackles various topics, including toxic relationships, boundaries, isolation, self-love, labels, and much more.