Nutella doesn't need any introduction or description, but it is an inspiring story for those wondering how it came to exist. After World War II, cocoa was extremely scarce. A man from Italy turned this tricky problem into an intelligent solution, creating a sweet paste made from hazelnuts, sugar, and just a little cocoa. This successful recipe kept improving until it reached its absolute best in 1964 when the first jar of hazelnut and chocolate spread hit the markets under the name of "spread and smile" in Italian.
World Nutella Day celebrates what happens when hazelnuts and chocolate collide, so here are a few easy and quick recipes to enjoy this phenomenal invention:
1. Nutella Hot Chocolate
Do you know what is better than hot chocolate? You guessed it, Nutella hot chocolate! All you need to do is simmer the Nutella with warm milk, stir it, and there you have it, the cosiest cup of chocolate and hazelnut goodness. Add a few marshmallows, and voila!
2. Nutella and Banana Toast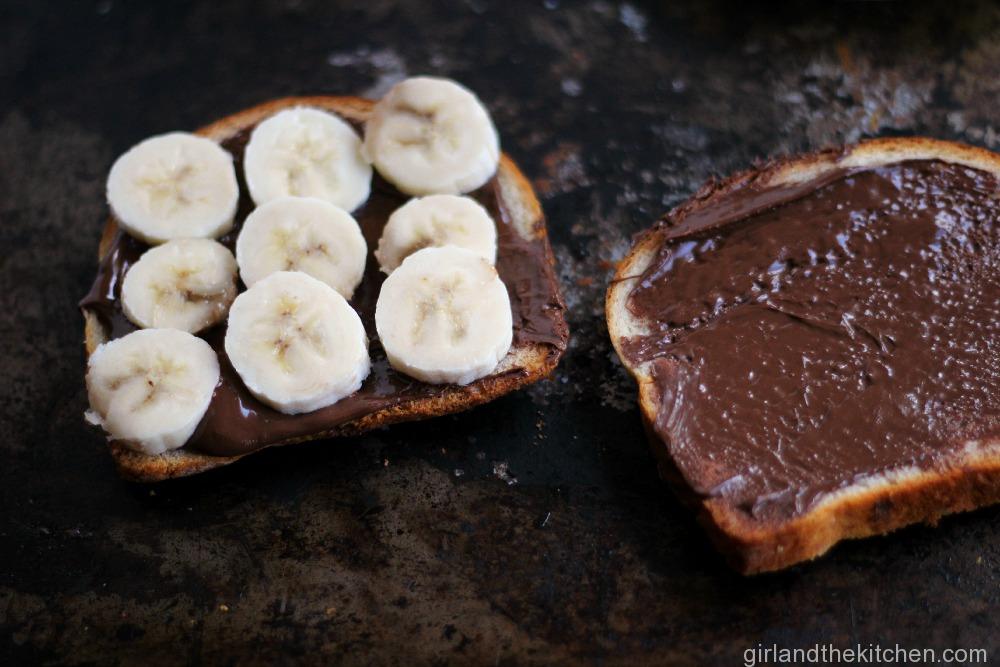 If you love chocolate and bananas, trust us; you need to make them into a sandwich right now. This grilled banana and Nutella sandwich is creamy, crunchy, and chocolaty – simply heaven. All you need is to get some wheat bread, spread Nutella, cut up some bananas, and grill your sandwich on both sides on a stovetop.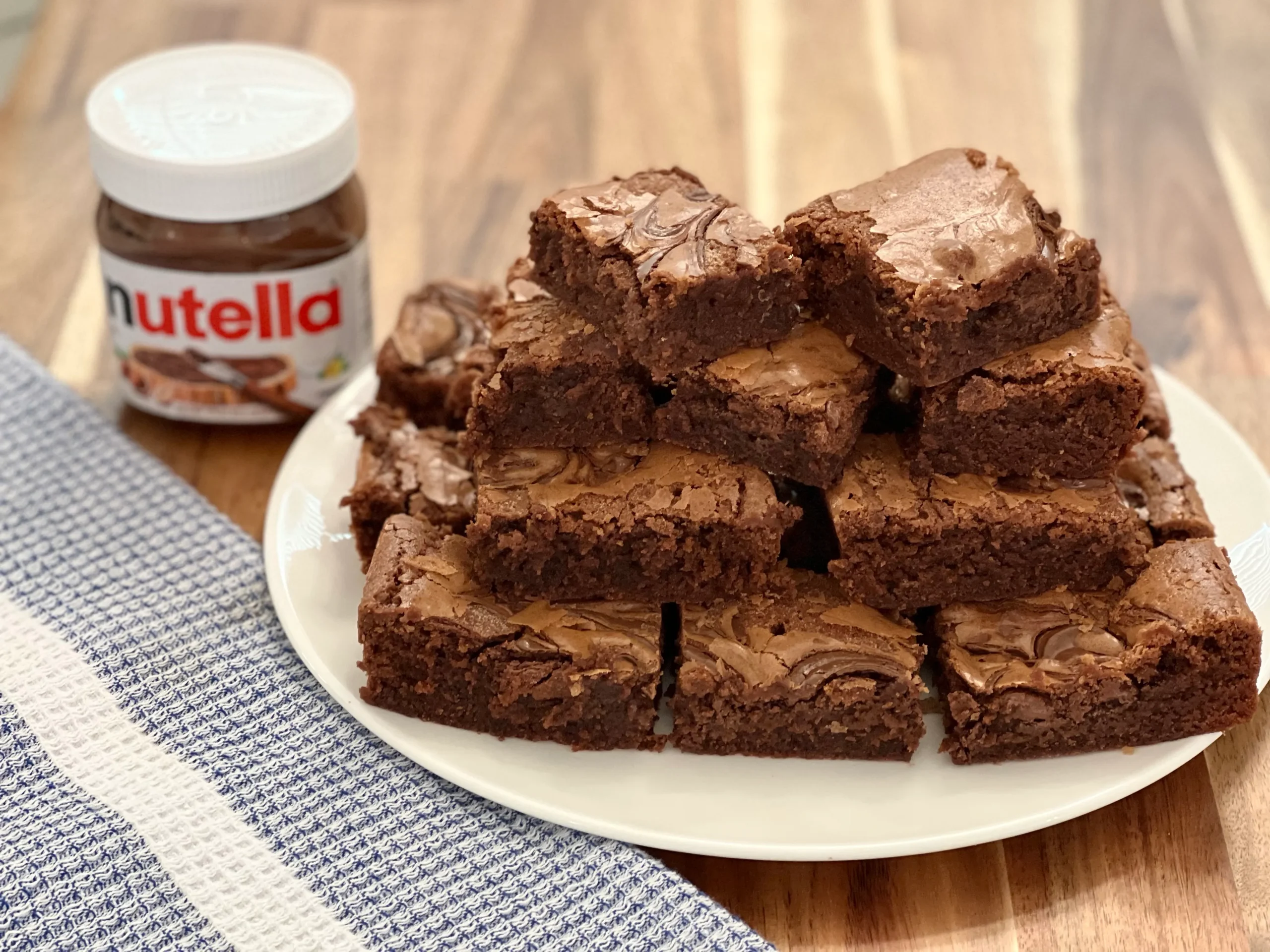 Who doesn't love brownies? Absolutely no one! These Nutella brownies are to die for and are ready in just ten minutes. The main ingredients for this fudgy recipe are butter, sugar, eggs, vanilla extract, all-purpose flour (or almond flour), semi-sweet chocolate chips, and salt. All you need to do is add Nutella to your regular brownies recipe, then add another dollop before popping it into the oven.
4. Nutella Samosa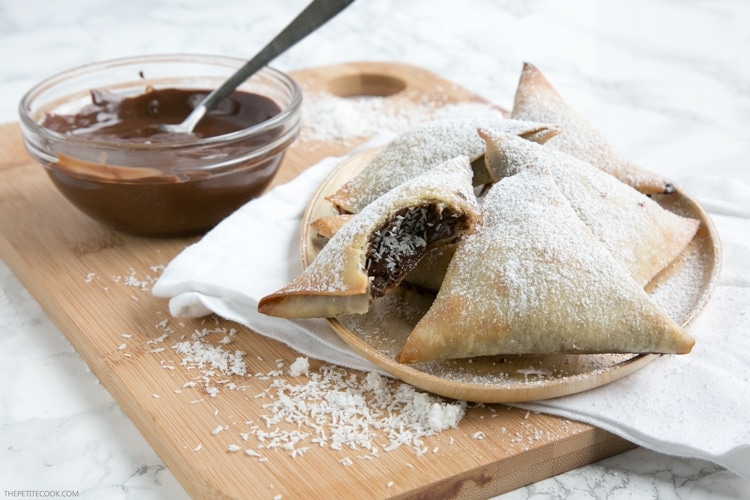 This invention has been around for years but is grossly underrated. Nutella and samosa may not seem like the best pairing, but they are! You do not need to make the pastry from scratch; buy some frozen puff pastry from any grocery store, defrost, add Nutella, and then fry away. The crispiness and fudginess of this sweet delight are a match made in chocolate heaven.
5. Nutella Mousse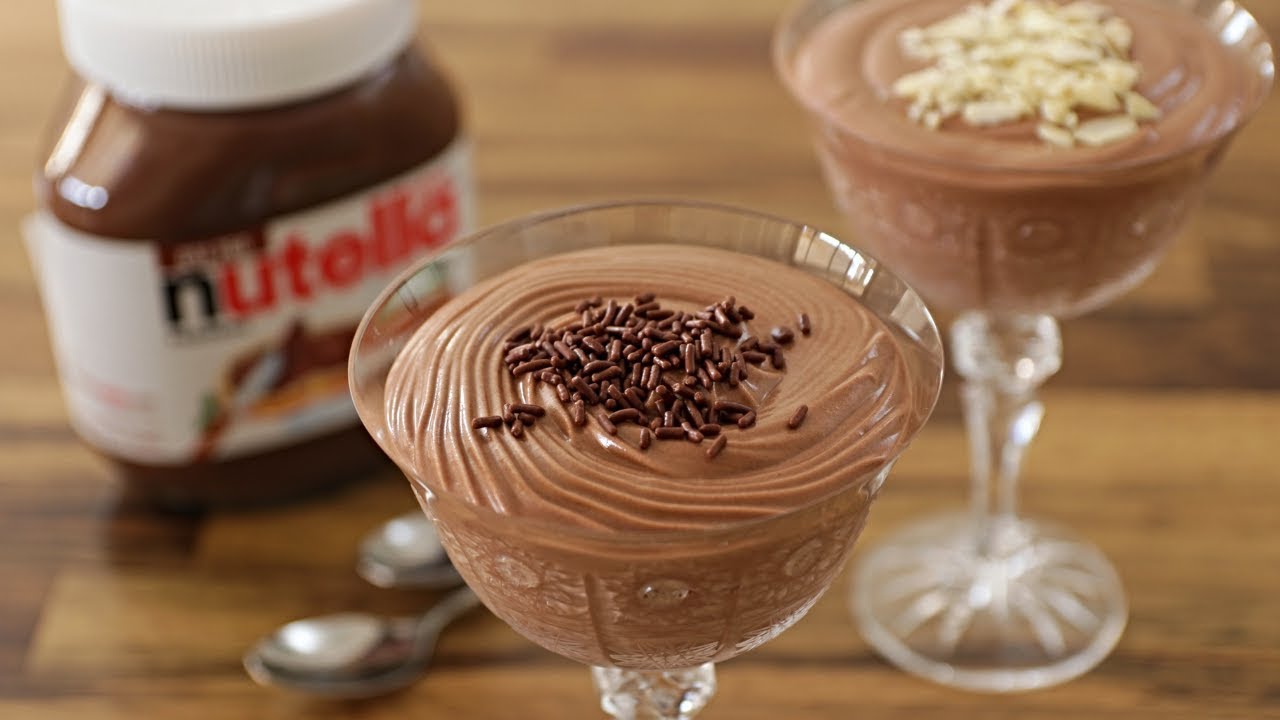 What if we tell you we can make Nutella seem like a high-end delicacy in just a few minutes? Turning this chocolate spread into a mousse is relatively easy and rather delicious. With a few easy steps and ingredients like powdered sugar, cream cheese, and whipped cream – you've got yourselves a restaurant-quality delicate dessert.