Hammam El Talat Maadi: Good for the Body, Tough on the Skin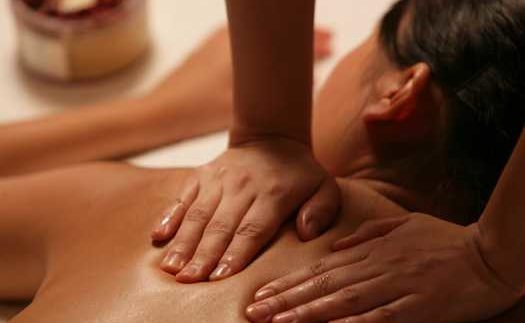 Maadi is very
much a Cairo oasis; isolated from the hustle and bustle of the city, this
somewhat tranquil neighbourhood has some of the best gyms and restaurants in
Cairo. What it does lack, however, is a decent selection of hair salons and
spas to choose from. Open for a few years now, Hammam is a Moroccan/Thai spa that
caters to the Maadi people's need for pampering and beautifying.
First of all,
try the Moroccan scrub (270LE). The people at this spa know their stuff when it
comes to this vigorous, often sadistically painful treatment. You're ushered
into a small room with a tiled table that you're asked to lie on. Your entire
body (and we mean entire) is steamed then scrubbed with olive oil soap, then
roughly rubbed down with a loofah that you buy yourself from the counter. Just
as you thought your poor red skin couldn't get any worse, they rub you down
with a smooth, peach-scented cream that moisturises and relaxes the body. This
one-hour treatment needs courage, endurance and a lack of body shyness; again,
your entire body is being scrubbed down. However, you see the results
instantly, and walk away with cleaner, baby-soft skin.
On the other
hand, the classic facial (200LE) is a joke. The 60-minute treatment is supposed
to deeply cleanse your pores then hydrate your skin; but the facialist spent
little under ten minutes cleansing the skin, and then she left this reviewer for
the last fifteen minutes of the hour to 'relax', which was absolutely
unnecessary. The life lecture that followed was also useless, including
impractical tips like 'Wash your face with mineral water every day', and 'Put
cucumbers on your skin every night.' Although the result was reasonably soft
skin, a few hours later, this reviewer noticed that the skin-cleansing process
was definitely not thorough.
The highlight
of this spa has to be Rachida, a Moroccan expert who gives the fastest and most
efficient bikini wax (60LE) this side of the Nile. When you call to make your reservation,
specifically ask for her: on a recent walk-in, she was unavailable and a very
traumatic hot wax experience ensued. For sugaring (hallawa), ask for Soaad;
she's amiable, highly efficient and super-fast. A complete once-over will set
you back 175LE, while a bikini line sugaring will cost 40LE. She's also pretty
good at eyebrow tweezing (35LE) and will readily apply oils or creams to soothe
your sensitive, post-wax skin.
The spa also
offers Thai and Swedish massages, an assortment of deliciously scented
treatments (coconut, vanilla and chocolate scrub), in addition to hair
treatment and pedicures using OPI products. Bring a friend along and indulge
yourself in some much-needed relaxation. Its semi-reasonable prices and good
service make it a worthwhile experience.