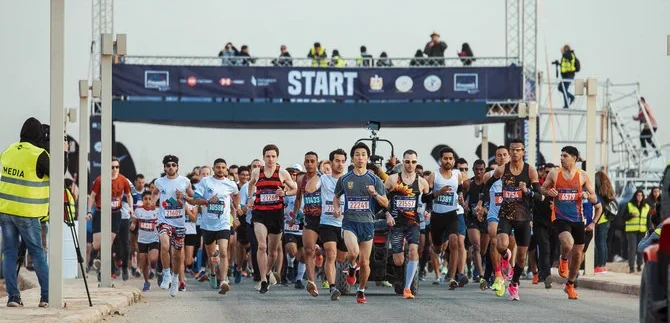 written by
Daniel William
The TriFactory proudly invites runners from around the globe to race through history in The Pyramid's Half Marathon's fourth edition this Saturday, December 10th.
Founded in 2015 by Hakky and Mahmoud Abdelhakim, The TriFactory has been organising triathlons and marathons all over Egypt, from Aswan and Alexandria to Gouna and Sharm El-Sheikh. Known for its scenic landscape, many sports events have been held in the Pyramids Complex over the years. However, it wasn't until 2019 that The TriFactory was granted the golden opportunity to bring their running gear to the last remaining wonder of the ancient world.
Runners will take one of three routes: the 21K race on top of the usual 10K and 5K. The various paths cater to athletes of all ages and abilities. Restrictions and requirements dictate that the minimum age is 16 years for the half marathon, while the 5K and 10K races will accept runners who are at least 12 and 14 years of age, respectively.
The race will be preceded by the Official Pyramids Half Marathon Race Expo. The two-day event will be held at the Mall of Arabia in Sheikh Zayed, featuring multisport festivals, booths where runners pick their race packs up, and multilingual briefings.
Major races worldwide adopt a strict cut-off time, which is the longest time limit allowed for the runners to complete all distances of the race. The Pyramids Half Marathon's cut-off time for all races will be at 11 AM allowing the half marathon runners to make it to the finish line in about three hours. The strict cut-off time is generally influenced by the inability to block off the roads indefinitely while runners complete their race, and it maintains the level of competition among the contestants.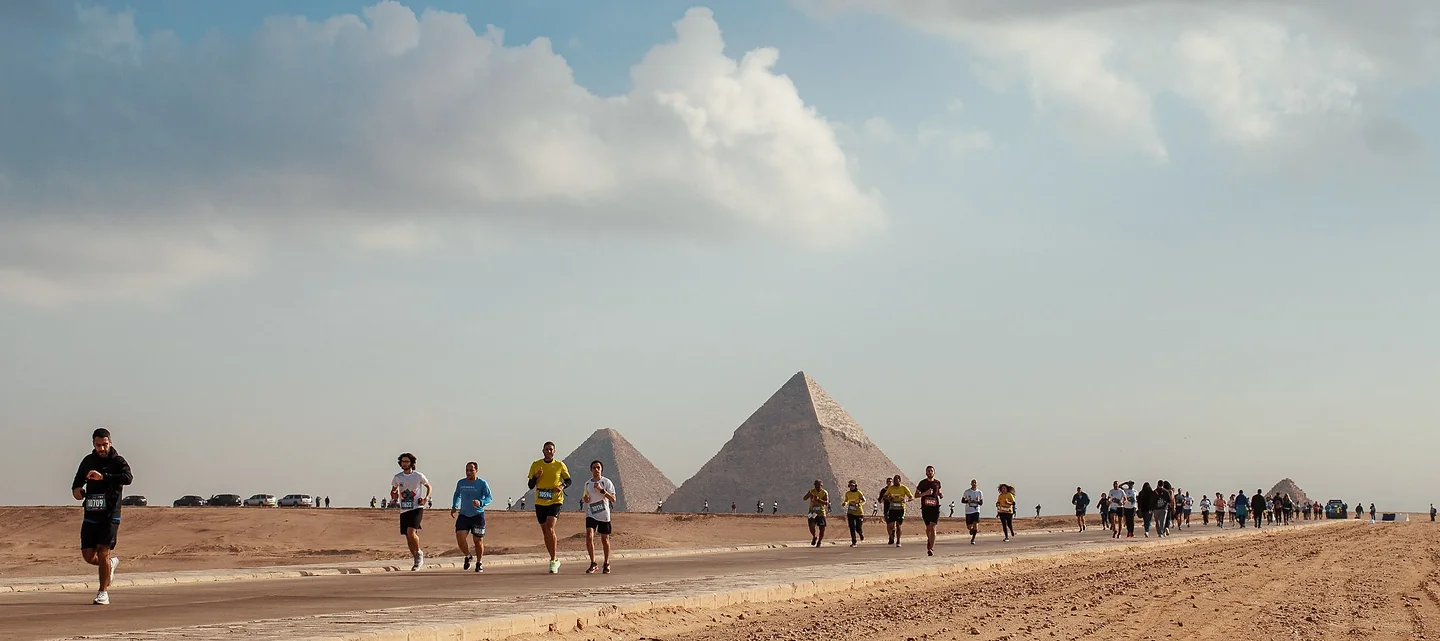 Every participant completing in any of the three routes will receive a finisher's medal. But only three males and three females will be rewarded with a special prize for being top-ranked. Rankings will be categorised by age group.
People have been registering since June 10th, as the tickets are available on a first-come, first-served basis. Also, the price increases as the spots fill up. Currently, the tickets for all three runs cost between 1200-1500 EGP.