Staying Fit in Cairo: 10 Alternative Workouts & Exercise Routines You Should Know About
Contrary to popular belief, exercising doesn't have to be a grueling chore – even in Cairo. For many, the biggest barrier to exercising regularly is commitment, but when a workout has an element of fun to it, exercising crosses the threshold and becomes a hobby.
There's another barrier, though, that have lead many to believe that the increasing number of unconventional and creative workouts aren't as effective as more traditional ones – which is just plain nonsense as these ten alternative workouts prove.
1. Pole Dancing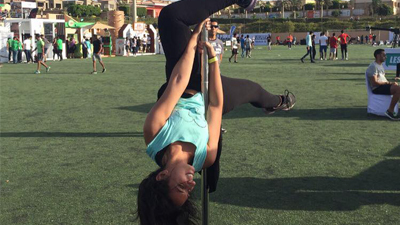 Combining both cardio and strength training in one, pole dancing not only builds the upper body strength but beginners can burn between 250 and 400 calories in one 60 monute session, in addition to improving flexibility through moves like splits and backbends. You can attend pole dancing fitness classes in Pole Fit Studio, which, as you'd expect, is for ladies only.
2. Piloxing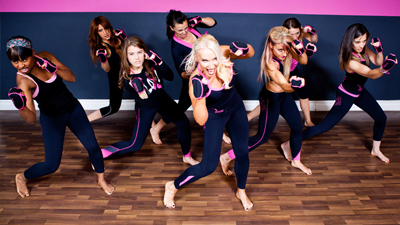 It might sound made-up, but mixing boxing with pilates and dancing, Piloxing is a full-package exercise that burns plenty of calories, helps the body build leaner muscle and increases stamina. Piloxing classes are available at Powerhouse Gym, Gold's Gym and Fight & Fitness Factory.
3. Cheerobics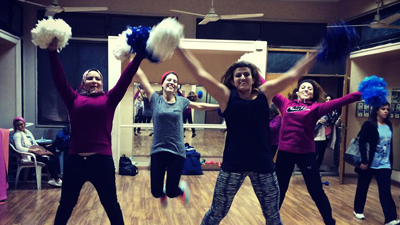 Cheerleading to burn calories? We know what you're thinking; only cheerobics is so much more than just a dancing class. Combining cardio and aerobics alongside cheerleading techniques, Cheerobics is a fitness-focused workout designed to help you burn fats and increasing your muscle strength. Attend Cheerobics classes at Cheerobics Egypt or at Fly Fit Fitness Center.
4. Jumping Fitness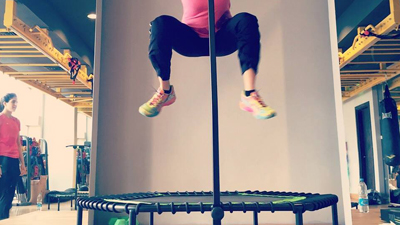 'Jumping-off' excess weight is apparently the new thing in town, as the trampoline-based exercise provides a full body workout on the beats of bouncy music. Jumping fitness is increasing in popularity in Cairo and it can burn up to 800 calories per hour. Try jumping fitness exercises at Gold's Gym or at BeFit Egypt.
5. Jazzercise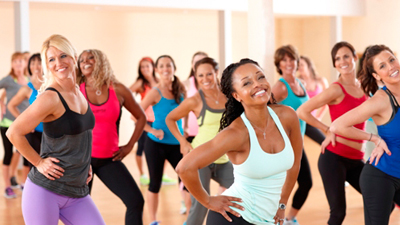 One of the more established workouts on this list, Jazzercise combines dancing, pilates, kickboxing and even yoga in one fun, energetic and surprisingly thorough workout. Jazzercise can be found at Titans Gym and Gold's Gym and has become a standard workout offered by most gyms in Cairo.
6- Air Yoga / Aerial Flow Yoga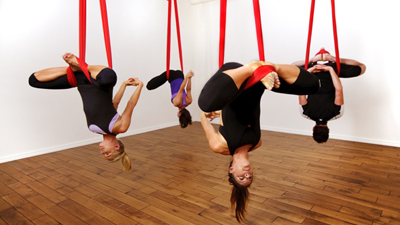 Also known as the anti-gravity yoga, Air Yoga combines conventional yoga poses and postures alongside a dose of dancing and pilates – but we haven't even got to the good part yet; you perform all of your moves while hanging entangled in a yoga swing. Aerial yoga is a full physical activity that not only engages all your muscles but also allows you to experience, well the joy of flying – kind of. Air Yoga classes are available at On the Mat Studio.
7. Kick Boxing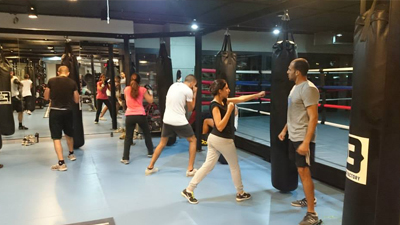 Ignoring the competitive sport aspect of it, kick boxing provides a full body workout that not only helps burn almost 10 to 15 calories per minute, but also provides total toning for the body – because that's just what kicking and punching does. Kickboxing classes are available at Fight Club, Fitbox and Body Shapers Egypt.
8. Brazilian Hip Workout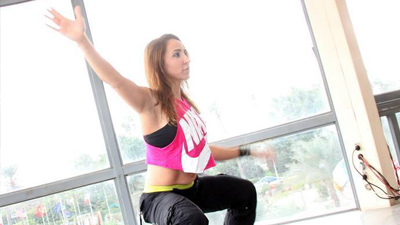 An intense workout for the gluteus and the hip areas, Brazilian Hip Workout helps you develop a toned, stronger shape. The Brazilian Hip Workout routine includes wall-sit, glute-bridge and bodyweight squats that trim the entire lower body part for a fiercer derriere. Brazilian Hip Workouts are available at Body Shapers Egypt.
9. Salsa & Zumba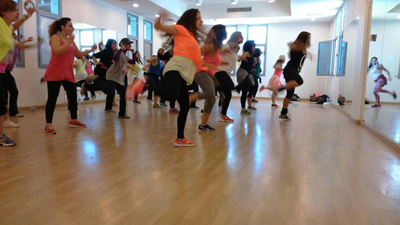 Dancing your way to fitness is no longer news. For years, people who shied away from generic gym workouts resorted to Latin dance classes –the likes of salsa, rumba and samba— or joined the Zumba craz. Latin and Zumba workouts combine dynamic aerobics workouts with Latin and Indian dance moves. Toned body, stronger muscles and increased stamina are the benefits of these fun and energetic workouts. You can attend Salsa and Zumba workouts at Ladies' only fitness facility, Hers, Fit My Way or check out Zumba Instructors in Egypt for classes' schedule and locations.
10. Yogalates
Also known as Hatha Yoga, Yogalates combines a number of yoga poses alongside challenging standing and floor workouts. Yogalates is a total body toner exercise that helps with weight loss as well as toning and shaping the body while maintaining satisfying that yoga experience that acts as a natural detox for the body. Yogalates classes are available at Fit My Way.