Summer Skin and Hair: Home Remedies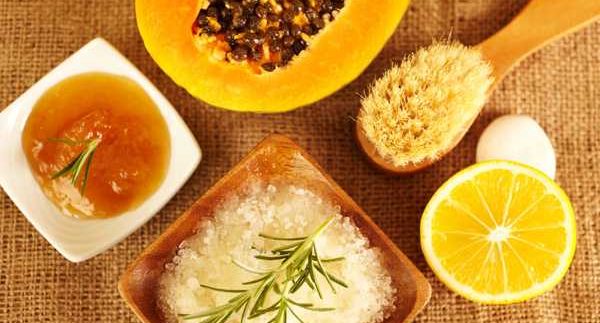 Summer is here,
which means many weekends of basking in the sunshine are in store. As the Cairo sun
provides us with an ultimate boost of vitamin D, it's not only necessary for
the absorption of calcium but it influences an individual's mood in incredible
ways. Who doesn't love a good dose of sunshine?
Although the sun is very beneficial, it can also be very taxing on
both the skin and hair. This isn't a new concept, but there are now new home
remedies to help combat summertime ills. These remedies
are not only easy on the wallet but they also establish a connection with
essential everyday items that are not always recognised as beneficial to your
temperamental, summertime skin and hair. Here are a few
natural essentials to keep on hand:
Highlights: Many crave those summertime highlights
that scream 'I've been at the beach!' Instead of dropping a few hundred LE on
highlights that will soon fade; look no further than your own kitchen and grab
a lemon. Working with the UVB rays, the acidic elements of fresh lemon
juice bring out natural highlights; providing an easy way to gain that sunshiny
look. If your hair is on the dry side, use moderately and always
condition.
Damaged Locks: While the UVB rays can work for you,
they also work against you. From salt water and chlorine to hours in the sun,
hair often becomes brittle and damaged. Bring on the conditioner! A
natural-based deep conditioner is a must when your locks have been
through some stress. An at-home mix of mayonnaise (a small jar) and half an
avocado will beneficial including a little vitamin b-6 and vitamin E. Be overly generous and lay off the heat;
allowing your hair to dry naturally prevents unnecessary heat damage.
Moisture: Vitamin E solves wonders for both
the skin and hair when it comes to the scorching heat. Not only is Vitamin E easy
to find at any major pharmacy chain, it's also a cheap way to stay revitalised when
you've been soaking up a few too many rays. Whether in oil form or a capsule, the
vitamin will provide a boost of serious moisture and care. Whole grains and
leafy green vegetables are rich with it; so eating a bit extra won't hurt
either.
Sunburn: Everyone living in Egypt has
experienced a painful case of sunburn at some point or another. Wearing
sunscreen is an obvious preventive measure, but if you do get burnt, mix equal
parts of a natural-based yogurt, turmeric and barley, and directly apply
it to the skin. Although it sounds a bit
strange, it's known to work wonders. The combination will help relieve the
irritation, swelling and tenderness that those pesky sunburns can bring.
Insect
Repellent/Oil Reducer:
Natural oils are numerous and beneficial in tons of ways, and Bergamot
works as an amazing summertime fix. Not only does it work as a natural insect
repellent when the mosquitoes are swarming; but it's also an antiseptic. If you're going to be exposed to a strong amount of sun, be careful; as its ingredients can cause
photosensitivity.
Skin
Exfoliation: Exfoliants
are a great way to combat dry and dead skin that creeps up on us after days at
the beach or pool. While bottled
exfoliating scrubs can be both pricey and often too rough, this home remedy
contains a balanced amount of necessary ingredients to get the job done. All it
takes is a combination of raw oats (about a handful), a splash of apple cider vinegar (both of which can be
purchased at your closest Metro Market or Alfa Market)honey;
left on the skin for twenty minutes or so. It's messy to make but beats a lot
of premade scrubs; not to mention that you find it all in the comfort of your
own kitchen.
These
do-it-yourself remedies barely graze the surface of the plethora that exists.
With a little imagination and research, you will soon realise that resources are
endless when a little home remedy is calling to be concocted.