After new "scientific" abbreviations came in with the millennial generation, such as the RBF condition and the FOMO syndrome, comes another phenomenon that's, generally, only known to the Arab world, and perhaps specifically known to Egypt. Such a new revelation deserves a profound name, one such as BISD, otherwise known as Bloated Iftar Stomach Disorder.
The long hours of fasting where we're craving food and water makes us a bit too eager, and this eagerness leads us to eat way more than we need. So today we bring to you the best tips for avoiding or getting rid of that bloated stomach.
1. When You're Bloated, Call it Quits
Shoving piece after piece is not the way to go. We understand that you may feel as if you've starved for weeks, but it's quite conceivable that you're not as hungry as you believe. Start steadily, chew slowly, and communicate with your stomach.
The best way to go is to eat at intervals, you could start with small stuff, like a couple of cups of water, a few dates, or some soup. After that, you can go steady at the rest of your delicious meal.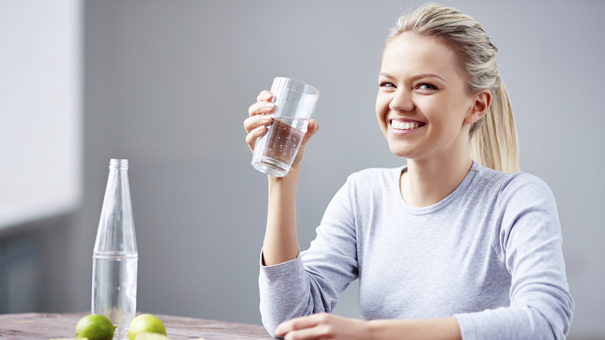 2. Fill Up On Water & Let the River Run
Drinking lots of water is essential to our health in general, and has a ton of benefits for our body. This is especially true in Ramadan when our water intake is limited to fewer hours. But, bear in mind that we should distribute that intake along the hours, and to not have a couple of greedy water drinks. It's advised to not drink water for at least 20 minutes after a meal, and to distribute water intake that reaches about 8 cups as a minimum. 
3. Digest with Nifty Minty Lemonade
Mint lemonade is a tasty and refreshing drink, but it's much more than that. It posses a number of benefits for our bodies, besides the digestive benefits it provides, such as providing our bodies with antioxidants and other minerals that improve your immunity. After a big meal, drinking a cup of mint lemonade can help with digestion, it will also help eliminate gases from the body and help with BISD. Mint tea will also do the trick.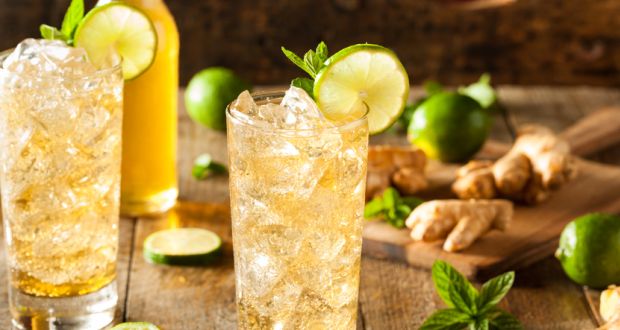 4. Get Yourself Some Ginger
Eating ginger is a great source of digestive enzymes. It has been used as a digestive aid for a long time, and helps a lot with stomach cramps, as well as digesting food. Not sure how to use ginger? Well, aside from drinking it, you can add it to a lot of recipes to boost taste. Ginger can be added to cups of hot chocolate, used as a spice for salmon, or baked as a cookie. The options are quite numerous and tasty. 
5. A Bit Of Exercise Goes A Long Way
An essential part of digestion is movement. If you eat a huge meal and sit for hours afterwards, you'll find it highly difficult to move later on. On the other hand, if you do move after a huge meal, it will actually help your digestion. Taking things a step further, you can start by doing moderate exercises two hours after your meal. This will help enhance blood circulation, get your digestive system working, and keep your mind active.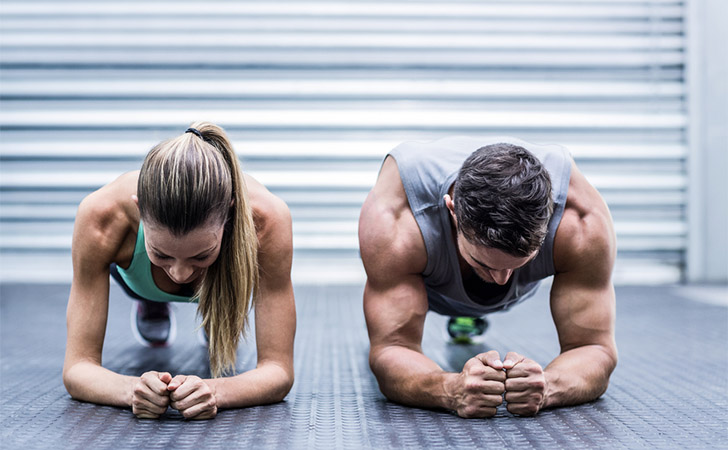 6. Enzymes Are Your Friend
If you're still having severe problems with BISD, we recommend you visit a trusted doctor. Unlike that made-up disorder, Ramadan's eating habits can actually have adverse effects on stomach enzymes such as lactase that digests lactose, and lipase responsible for digesting fats. So if you feel that your condition is serious, get a doctor's opinion, and he may see it fit to give you some helpful supplements.
This article was written based on information presented by www.webteb.com. However, you should pay attention if you're allergic to any of the foods mentioned above, or have been advised by the doctor to avoid them.