The Cairo 360 Guide to Egypt at the 2012 Olympics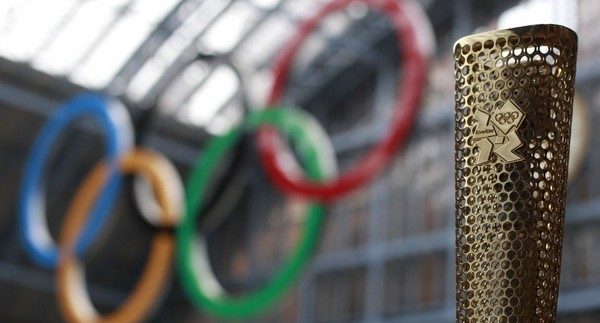 In true Egyptian
style, scandal and embarrassment has hit our Olympians before the competitions
have even started. It could have been worse; rather than receiving fake Nike
kits, the Egyptian Olympic committee could have sent El Tawheed We El Noor's
latest 'Adidos' gear.
But out of the ashes
of humiliation, Cairo 360 can do nothing but laugh to cover the shame and look
onward with waning hope. Our boys and girls are competing in no less than
twenty events and we're keeping our fingers crossed that they can bring back a
medal or two – preferably gold.
So consider this a
'dummy's' guide to Egypt at the Olympics; if we're going to win, these are the
events we're holding high hopes for.
Football
We had to start with
the country's favourite sport. The Egyptian Olympic football team has the
misfortunes of facing tournament favourites, Brazil, in their opening game,
though Egypt's senior team have given their Brazilian counterparts a run for
their money before. Although rules dictate that only under 23 are eligible to
take part in the Olympic football tournament, three over-age players can be
recruited by each squad. Egypt couldn't have chosen their three better; striker
Emad Moteb, jack-of-all-trades Ahmed Fathy, and most importantly, Mohamed
Aboutrika – widely hailed by the football community worldwide as the best
player plying his trade in Africa. At the age of thirty three, Aboutrika is
well past his peak, but there's no better Olympic representative than this guy;
dedicated, professional, humble and intelligent, a few of Egypt's bigger
football stars would do well to follow in his footsteps.
Coached by former
international defender Hany Ramzy – who spent much of his career kicking lumps
out of strikers in Germany – a lot is riding on the success of this team, considering
that our women's football team failed to qualify.
Judo
Four years ago in
Beijing, 30 year-old judoka, Hesham Mesbah, achieved the unthinkable by winning
bronze in the 90kg judo weight class; Egypt's first medal in judo for
twenty-four years. Four years later, and Mesbah has the honour of being Egypt's
flag bearer in London. It's a role that sounds more impressive than it is, but
the multi-medal winning martial-artist will proudly carry the Egyptian flag
during the opening ceremony.
Also representing
Egypt in judo will be Islam El Shehaby who, in the past decade, has collected
three gold medals at the annual African Judo Championships.
Wrestling
Speaking of flag
bearers, Karam Gaber was honoured with the role at the 2008 Beijing Olympics,
even though he didn't qualify. This came as a shock to the sports community in
Egypt as Gaber had won gold in Greco-Roman wrestling at 96kg at the 2004 Athens
Olympics. He quickly followed up that success with gold in the 2005
Mediterranean Games in Spain. But subsequent fame and several miserable
endorsements and ad campaigns set the hulking wrestler off track. At
thirty-three years of age, this is surely Gaber's last shot at success.
Modern Pentathlon
As the single Egyptian
representative in the Modern Pentathlon, Aya Medany will compete in five
events; fencing, freestyle swimming, show jumping, pistol shooting and
cross-country running. The twenty-three year old Cairene is no stranger to the
Olympics, having come in at a respectable eighth place in Beijing four years
ago.
Her journey hasn't
been without controversy, though; Medany's hijab has been an issue,
particularly in the swimming event. Olympic rules decree that any swimming
garments cannot cover an athletes' neck or reach below their knees. It's a
concern that has forced Medany to consider retiring from professional
competition and concentrate on her teaching job at the Arab Academy for Science
and Technology and Maritime Transport in Heliopolis. It's a damn shame; since
2003, Medany has won no less than twenty medals in various international and
continental competitions.
Swimming
At the tender age of
seventeen, US born swimmer, Farida Osman, will represent her native Egypt in
the 50m freestyle swim. Osman has already achieved a tremendous amount, having
taken the Middle East by storm at the Pan Arab games in 2007. As the youngest
member of the Egyptian team (twelve years old!) she became the youngest Arab
athlete to win an event – the 50m. She even broke the record. Osman is an
athlete that we'll be seeing for at least the next two Olympics. You may even
bump into her at the Gezira Sports Club swimming pools, where she frequents.
Tahya Masr!