Win! A Day of Spa Treatments at Willow Stream Spa!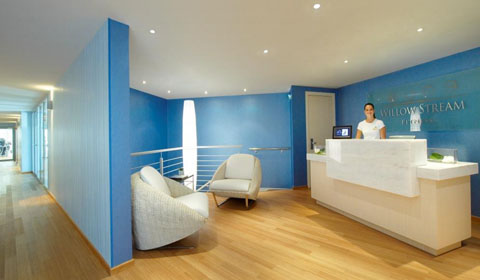 So, is
that it? Are Cairo's over-worked, under-appreciated mothers only being
made a fuss over for one day? Mother's day is all well and good, but
here at Cairo 360,
we know how to appreciate 'mama' all year long. To prove this, we're
giving
away a day of lush spa treatments at the Fairmont Nile City as a
post-mother's day celebration prize.
Send in your answer and hand over the prize to mummy.
The prize offers
everything from massages to facials. Why all the fuss? Because mothers are for life, and there's no better way to get pampered than at at the Fairmont Nile City's
luxurious Willow Stream Spa. Located below the hotel's Sky Pool, the spa offers
the world-class services with stunning Nile views.
All you have to do is answer this question: The unisex lounge at Willow Stream Spa is named
after which blue semi-precious stone often found in ancient Egyptian jewellery?
(Clues are
here
!)
Send your answers to freestuff@cairo360.com, including your
full name and contact details. The competition ends at midnight on April 21st,
2012; so hurry up and send your answers in! Terms and Conditions apply.