Win! A Month of Sivananda Yoga Classes at Tawazon Wellness Studio!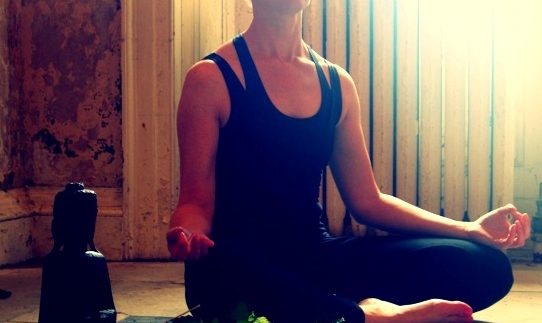 In a city
like Cairo, there's little refuge from the heat and clamour of the streets.
There's few ways to relieve stress without doing damage to your lungs or your
liver. We all love this city, but it's impossible to escape. Unlike many other
places in Cairo, Tawazon Wellness Studio takes you out of the grind and into a
much more charmed reality – one that Cairenes can get a taste of.
What? Cairo 360 is giving three lucky
readers the chance to enter the fabled doors of Tawazon for a month of weekly Sivananda yoga . As one of the classic forms of yoga, Sivananda combines physical and
mental practices to provide relaxation, improvement in concentration, memory
and flexibility. It's one of the more demanding types of yoga, but one that is
equally rewarding – particularly when in the hands of the experienced and
skilled Tawazon instructors.

Why? Because this might well be your
first step to better living.
Where? Located amidst the romance of
Downtown Cairo, Tawazon Wellness Studio is a sanctuary for peace of mind and
body. Throughout their extensive yoga, modern dance and meditation classes,
Tawazon maintains a perfect balance of efficacy and welcome.
How do I
get my hands on it?
It's simple – just answer this simple question: On which delightfully
graffiti-laden street is Tawazon Wellness Studio located? (Clues are in our
recent four-star review).
Now what? Send your answers to freestuff@cairo360.com,
including your full name and contact details, and 'Tawazon Competition' in the subject line. The competition ends at midnight, August 17th, 2012; so hurry up and send your
answers in! Terms and Conditions apply.