Featured image via loving.london
October 31st is fast approaching, and like most celebratory occasions, Hallowe'en can cause some anxieties for those who have adopted or are trying to adopt a healthier lifestyle. Of course, we all have to treat ourselves from time to time, but if the idea of eating handfuls of sugary sweets all day and night doesn't appeal to you, we've put together a little list of some hassle-free healthy Hallowe'en treats for any party, gathering, or low-key night in watching horror films:
**WARNING: one of the images below contains a beverage that resembles blood in appearance**
Fruit Pumpkins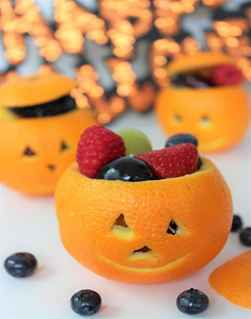 Not only is this snack SUPER healthy (it's literally just fruit), it'll give you a lovely little pumpkin carving experience! Just take an orange or tangerine, carve a jack-o-lantern face on it, empty out the insides so the outer peel stays intact, and fill it with whatever you'd like. Berries, grapes, or chopped up bits of any fruit you desire will work just fine.
Bugs and Critters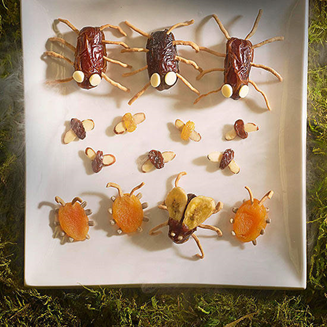 Similar to the fruit pumpkins, these treats make for a fun assembly process, meaning that they'll serve as a nice activity for kids and grown-ups alike. Dates, dried apricots, and raisins work well as a base for this snack. Simply take those, and stick nuts and pretzel sticks into the sides to create creepy little creatures.
Popcorn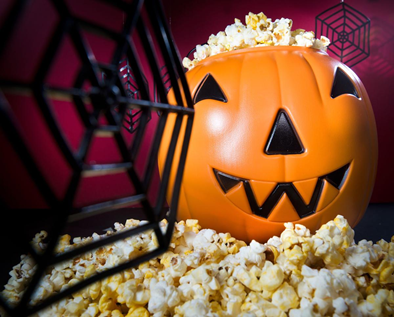 Okay, so this isn't really a sweet treat, but you can't have a Hallowe'en spread without something a little salty thrown in! This simple and classic party favourite is sure to satisfy. Not only does almost everyone love popcorn, but it's also much healthier than other crunchy snacks like chips. To make it Hallowe'eny, just mix some store-bought plastic spiders into the bowl so it appears bug-infested. Caramel popcorn works well for this, too!
Bloody Injections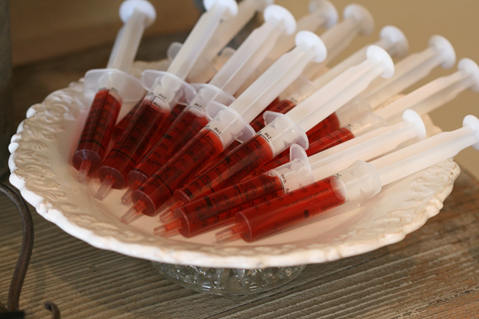 This one will look great at any spooky-themed shindig. Instead of an alcoholic beverage or overly-sweetened juice/soda filled with food colouring, just use karkade (hibiscus) tea. Sweeten it as much or as little as you'd like.
Coconut Date Balls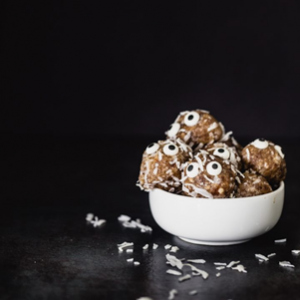 The only required ingredients for this are dates and coconut shreds. Other than that, feel free to get creative! Throw those two ingredients into a blender or food processor and add in whatever else you'd like; peanut butter, dark chocolate, etc. Once you have a nice dough-like consistency, roll the mixture into little balls and coat them in more coconut shreds. To make them a little more spooky, you can add little chocolate chips as eyes.