360 Essentials: 10 Soul-Filled Must Haves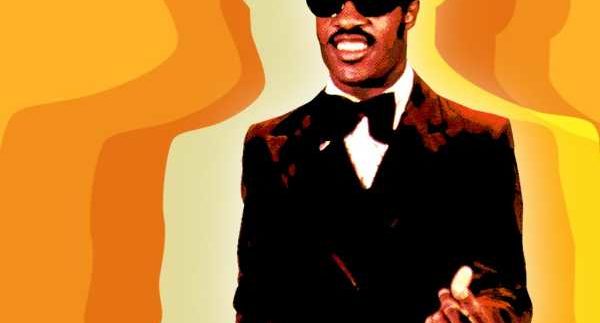 You know the feeling; it arises when you push play, you hear the goodness pouring from the speakers, you feel the rhythm in your soul and can't help but groove to the beat. Whether the lyrics are laden with life lessons, or laced with plenty of love, these soul songs will never go out of style.
We've gathered some soul-filled classics and a few modern day gems. Sing 'em loud, feel it deep, and sometimes you just gotta dance it out.
1. 'Respect' performed by Aretha Franklin
Originally written and recorded by Otis Redding, this song landed the Queen of Soul her title, becoming her ultimate signature hit. With the powerhouse punch brought by Aretha's seriously vivacious pipes, this song is bound to get you feeling it and asking for more.
2. 'It's Your Thing' by The Isley Brothers
This funky single by the Isley Brothers sparked the drama behind the Isley Brothers' departure from Motown circa 1968. The track received a lot of heat regarding its tell-it-like-it-is tone. Not to mention that the song's heavy bass lines come from a seventeen-year-old. You can't help but give them props.
3. 'Sittin' on the Dock of the Bay' by Otis Redding
Redding wrote this well-known classic while sitting on a houseboat in Sausalito, California and it couldn't make more sense. Sausalito's serene location provides a perfect cove for utter relaxation. Take it down a notch, breathe a little and let this classic take you there. With its airy guitar feel and intertwined whistles, it shouldn't be too hard.
4. 'Signed, Sealed, Delivered, I'm Yours' by Stevie Wonder
Wonder nailed it with the first single produced on his own and the first to feature his backup ladies, including Lynda Tucker Laurence (who later joined the Supremes). Between the shaking tambourine and Wonder's energetic vocals, staying still during this song is next to impossible. Make 'Superstition' next on your list.
5. 'Ain't No Mountain High Enough' performed by Marvin Gaye and Tammi Terrell
With the original version being recorded in 1967 and Diana Ross taking it up a notch three years later, this track is yet another Motown hit. In the film Sister Act 2: Back in the Habit, Whoopi Goldberg and Lauryn Hill made this track their own and one to remember for everyone.
6. 'Feelin' Good' performed by Nina Simone
An absolute must. Written for the 1964 musical The Roar of the Greasepaint – the Smell of the Crowd, Nina Simone's version is absolutely splendid. The bluesy atmospheric tone this song sets off tiptoes into your soul and takes you away with its earthy aura of pure peace and tranquility.
7. 'Love and Happiness' by Al Green
Never failing to make us smile, legendary soulster Al Green's 'Love and Happiness' rings in as a timeless and ultimately groovy track. The funky organ beats paired with Green's seductive sound marks the end of an era before Green hit the gospel scene a few years later.
8. 'Georgia on my Mind' performed by Ray Charles
'Comes as sweet and clear/ As moonlight through the pines…' Thank goodness for Ray Charles. Seriously! From his uninhibited ability to make us swoon with his beautiful vocals to his magic on the piano; this song is a must-have staple for any soul-lover's music library.
9. 'Teardrops' performed by Newton Faulkner
Faulkner's cover of the Massive Attack classic is breathtaking, sweeping you away with its raw acoustic sound accompanied by Faulkner's wholesome vocals. Known for his rhythmic tapping on the guitar while playing, the track was originally released in 2007. The latest buzz comes from a clip of his performance…in an elevator.
10. 'Nothing but the Water' by Grace Potter and The Nocturnals
This independently cairorevamp_usered band hails from the state of Vermont and has been recording since 2004. If you're ready to be moved to your core, give this song a listen. Potter's voice alone is enough to leave you spellbound while the song's pensive, ethereal quality will linger with you for days.