360 Essentials: 10 Ultimate Smile Inducers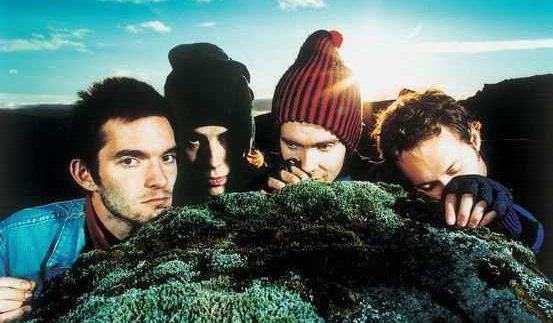 Who doesn't
appreciate a good pick-me-up? Whether
you're feeling down or just in the need of a mood booster, we've got some
tracks that will inspire a spring in your step.

'God Only Knows' – The Beach Boys How could you not
have a smile on your face while listening to this song? Holiday bells, professions of helpless love,
and a multi-layered ending featuring signature
Beach Boys harmonies make
it hard to resist. Love Actually exploited it to its full potential.
'I'm Gonna Be (500 Miles)' – The Proclaimers The Geeky
Scottish twins scored a major hit with this one and it became the anthem for a
generation of relationships. Now it
conjures fond memories of the awkward 90s and we dare you to resist singing
along. So come on, start havering!
'Here Comes the Sun' – The Beatles Truly
the sunniest track The Beatles ever recorded (with 'I'll Follow the Sun' coming
in at a close second), we promise this song will put you in a good mood and
brighten your day. From its delicately groovy guitars to the participatory hand
claps and George Harrison's whispering vocals, the truth rings out. Life is
good, the sun will keep on shining, and as they say, it's all right.
'Gimme Hope Joanna'– Eddy Grant If any of you
thought this song was just another silly tune about a silly girl, have we got
news for you! It's actually about Johannesburg
and South African apartheid. The song
became an anthem for a generation; it sought the silver lining in very bleak
times and is something with which we can all identify. Best known for his other hit 'Electric Avenue', Eddy Grant craftily splices light dance rhythms with something to think
about. Get your hope on!

'Alright' – Supergrass Ah, the freedom
and simplicity of youth. If you've
already forgotten what it's like and need a refresher, Supergrass keeps it
short and sweet: 'We are young, we run free/Keep our teeth, nice and clean/See
our friends, see the sights/Feel alright.' If only life was really so easy –
one can hope.
'Life in Technicolour II' – Coldplay Coldplay's most
uplifting song off their latest album blends Indian sitar with traditional
guitar, creating a whirlwind of spellbinding sound. Set it on repeat; it
doesn't even matter what the heck Chris Martin's singing about.

'Time to Pretend' – MGMT Transcendent MGMT
knocks one out of the park with a grinding-down beat, penetrating vocals and
the help of a few clapping friends. When
the daily grind is getting you down, indulge in some escapism, it may be 'Overwhelming,
but what else can we do/Get jobs in offices, and wake up for the morning
commute… we're fated to pretend.' The
song has a reflective melancholy that's neither apologetic nor wallowing in
self-pity. Bring it on.
'Hoppipolla' – Sigur Ros You probably
won't understand what the Icelandic band is singing about, but this wildly
atmospheric and euphoric track has been featured in promos for BBC's Planet
Earth and the FIFA World Cup. It's everywhere and it's infectious.

'The Heart of Life' – John Mayer John Mayer takes
time off from being a jerk just long enough to tell us to keep our chins
up. This tender, sensitive track off the
Ghost Town soundtrack is just what
you want to hear when the world's given your heart a beating, as 'the heart of
life, is good.'
'Friday I'm in Love' – The Cure If you've had a
rough week, share it with The Cure, who abandon all the days but Friday,
ringing it in with some ritual lovin'. 'I
don't care if Mondays black/Tuesday, Wednesday – heart attack/Thursday, never
looking back/It's Friday, I'm in love!' – sing it loud!