360 Essentials: Best Music Albums of 2010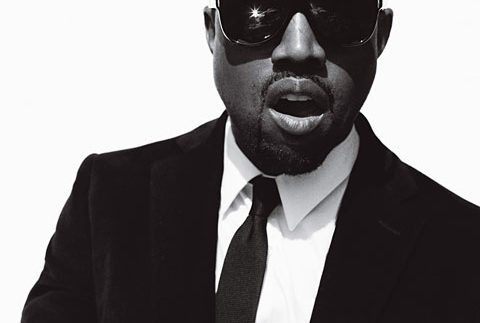 2010 has been a
very interesting year for our music reviewers at Cairo 360, with many inspiring albums and intriguing music artists. Here's a list of the best of the albums that
we've reviewed for you over the past year. Disagree with our choices? Let us
know via Twitter, Facebook or email. We want your feedback!
Brian Eno – Small Craft on a Milk Sea
Eno's forty years of sound experimentation wholeheartedly speaks for
itself. The heart-pounding beats, genius technique and
overall sense of awareness continue to push the boundaries of ambient sound.
Mortality and fate are continually addressed while the music's atmosphere
progresses from beginning to end. These fifteen tracks only solidify Eno's successful work, and give us a taste for what is to come in the world of
experimental music. Highlights: '2 Forms of Anger', 'Emerald and Stone',
'Invisible'
Ray Lamontagne and the Pariah Dogs – God Willin' and the Creek Don't
Rise

Ray Lamontagne's sound is
satiated in that calming goodness of folk, and this album has garnered him more
attention than ever before. A little more mainstream than his previous work, the album toggles between dramatic love scenes and melancholic despair. His fragile voice and poignant lyrics have kept us coming back for more. Highlights: 'Old Before Your Time', 'Devil's in the Jukebox', 'Are We Really Through'
Janelle Monáe: The ArchAndroid
Janelle Monáe tiptoed all the way to earth to
drop a funky bomb full of funk, jazz, soul, r&b and hip-hop. The songster bounded a barrage of influences into one fat
concept album, yet still managed to channel her concentrated dosage of
musicianship through danceable tunes that burst effortlessly with joy and funk.
The epic theatrics of The ArchAndroid comes with its own dense
mythology, but tracks such as 'Tightrope' and the swooping four-minute opening saga
stand on their own as fantastic dance cuts and an astounding marriage of
substance and style. Monáe entered with a bang, and just like her operatic
tales, her accomplishment seems larger than life. Highlights: 'Tightrope', 'Dance
or Die', 'Tightrope'
This band was never known for
making an understatement. Although everything they touch turns into an overblown
dramatic scream, Arcade Fire are wary enough to underpin their grand theatrics
with humility and temperateness. The Suburbs is every bit
as ambitious and sprawling as their previous two albums; and like its
predecessors, the thematically focused narrative works to the record's
advantage. The band also expands on their sound, and not in terms of scale; the
Arcade Fire tamper with their textured sonic to achieve a more precise sound,
best exemplified in 'Sprawl II (Mountains Beyond Mountains)' where glam
rock meets 80s synth for one grandiose finale. Highlights: 'Empty
Room', 'Sprawl II', 'Deep Blue'
Their debut album's sounds have haunted us
for the whole of 2010. Featured heavily on the soundtracks of TV shows, films,
commercials and regularly played on the radio, you can't deny the infectiousness
of this London-based band's stripped down and refreshingly minimalist sound.
The back and forth between the soft male and female vocals paired with the
beautiful echo of the electric guitar riffs keeps XX on constant replay on our
playlist. Highlights: 'Infinity,' 'Crystallised,' 'Islands'
It takes some spunk and musical wit to turn a
song about betrayal and bitterness into one of the catchiest and most cheerful
songs of 2010. Cee Lo Green did just that with 'F**K You', which became an
international viral hit before it was even released on record. The former
vocalist of Gnarls Barkley, Green's debut solo effort has a more radio-friendly
soul sound. The eccentricity and spark of Gnarls Barkley is still there, but he also brings a heartfelt vulnerability with his lyrics on
loneliness, low self-esteem and the struggles of maintaining a
relationship. There are also songs of pure joy and celebration; giving The Lady
Killer a well-rounded upbeat edge. Highlights: 'Love Gun,' 'F**k you', 'Old
Fashioned'

Sharon
Jones and The Dap Kings: I Learned the Hard Way
If you like James Brown, you will love Sharon
Jones for her smooth funk and soul tunes that sound so retro; it's hard to
believe that this album was cut in 2010 instead of in
Motown's heyday. The album is full of instant groovy classics that were
produced with vintage analogue equipment to create that crystal
clear sound. A very enjoyable album that will help you remember your love for
funk and soul in today's sea of pop wannabes. Highlights: 'Better Things to Do', 'She Ain't A Child No More', 'Mama
Don't Like My Man'
No one has a voice like Sade's, and few can
compare to the smooth classics that she has delivered over the
decades. Soldier of Love is Sade's first album in a decade, and it solidifies her
reputation as the ultimate vehicle of classy, understated and beautifully arranged
music. Soldier of Love is sophisticated with seamlessly
layered and quality tunes, her delicately emotional vocals and downtempo beats. There's something darker and edgier about this album
than her previous work, but its quiet sophistication speaks volumes. Highlights: 'Soldier of Love', 'The
Moon and The Sky', 'Bring Me Home'
Florence
and The Machine: Lungs
Florence Welch's exceptionally powerful
vocals and her profoundly layered music have made Lungs one of the
UK's bestselling albums for 2010. Whether it's her beautiful, spot-on cover of
Candi Staton's 'You've Got the Love' or the vibrant and drumbeat-heavy 'Drumming
Song' or the wistful 'Cosmic Love,' Welch delivers each track with a sincerity and power that is hard to find in pop music today.
Her influences in soul and gospel are evident in her vocal arrangement, and her
love for r&b and hip-hop is clear in her clever sampling of infectious
rhythms. Even better, her lyrics are simple but sincere and actually have
something to say. Highlights: 'You've
Got The Love', 'Cosmic Love', 'Between Two Lungs'
Kanye
West: My Beautiful Dark Twisted Fantasy
Love him or hate him, West's new album
has cemented his status as a musician and producer to be reckoned with. This
album needs several listens for you to appreciate the depth of his layers, the
intricate details that he added to create such a provocative, catchy and
stimulating album. Testament to his genius is his wicked lyrics full of pop
culture reference, and his decision to feature some of the biggest r&b and
pop artists (including Alicia Keys, The Dream, Kid Cudi and Rihanna) on
background vocals on one song ('All of The Lights') with Elton John tinkling
away on the piano in the background; not for their star power but to add
significance and quality to this stellar hip-hop album. Topping most of the
music critics' lists this year, My Beautiful Dark Twisted Fantasy is West's
most autobiographical and creatively insane album to date. Highlights: 'All of The Lights,' 'Runaway', 'Power'