360 Essentials: Favourite Tunes to Wake Up To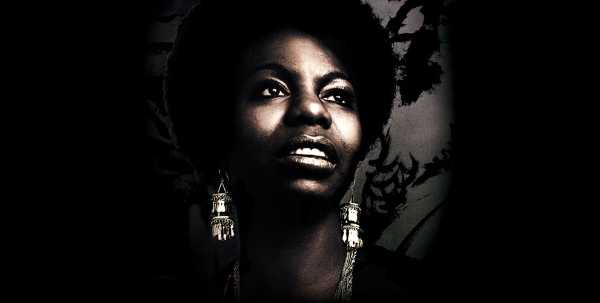 It's an early morning
weekday. The alarm goes off and your horizontal position of slumber turns into a
quick, stumbling jolt to the shower because as usual, you're running late! On
the other hand, it may be one of those days where your body tends to wake up of
its own accord and lying in bed for hours becomes a reality… aren't those
mornings the best?
If you're anything
like us, we prefer to take our merry time in waking up and sometimes, it can
take hours. Coffee aside, music seems to be the magical ingredient; so we've
gathered a few of our favourite wake up tunes to help you start your day off on
a good beat.
'11th
Dimension' by Julian Casablancas: Between the synthesiser's flowing
futuristic sound to the constant hi-hat and Casablancas' vocals, he's always
been ahead of his time; and this song is no exception. The track lends a fun,
creative take on getting yourself out of bed in the morning; so soak it in, get
moving and enjoy the ultramodern craze.
'Feeling Good' covered
by Nina Simone: Although a whole slew of people have covered this song,
including an incredible version by Muse, Simone's take on the classic somehow
tops all others. The song's horn-infused, soulful turn might leave you searching
for that natural connection with the universe in a whole new way. It's time to
wake up and feel good.
'I'm only Sleeping' by
the Beatles: While the lyrics tend to push the listener into a deep yearning for
a day in bed, it's a great accompaniment for those days when you have no choice
but to get up and daydream away. Lennon's love for sleep is undeniable. If it
happens to be a weekend, like the lyrics say…'When I'm in the middle of a
dream/ Stay in bed/ Float up stream.'
'Strange Overtones' by
Brian Eno and David Byrne: This 2008 collaboration only magnifies the fact that
these two musicians seriously know how to strategise; from the album's attempt
to discuss the rapidly changing digital world to the song's lyrics about
religion. The track's upbeat tempo and synthetic yet dynamite tone tend to hook
the listener rather quickly.
'Colours'
by Donovan: This song reminds us of the simple beauty in waking up next to
someone that we love. From the delicate intricacies of the harmonica to
Donovan's sweet and folk-bound vocals, the pleasure brought by the morning time
is introduced in the gentlest of ways. You can't help but get into that mellow
mood so roll over, cuddle up, and soak up that early morning sunshine.
'Ya Tair' by Fayrouz: There's nothing like a little Fayrouz to help you rise and shine! While the song's
construction is simple and classic, you can't miss out on her delicate, feminine
vocals as she tells the little birdie about her worries and woes. There's
nothing like a bird's voice leading you into your day; so whether it's Fayrouz
or the one on your window sill, enjoy it.
'Go Do' by Jonsi: You
may recognise his falsetto vocals and the immense layering of the song from his
band Sigur Ros. From the fluttering of the woodwinds to Jonsi's
peaceful sound, the lyrics push it further by providing a deep sense of
inspiration to follow your passion and get on your feet to do something about
it. How can this not start your day off on the right note?
'Sunday Morning' by Velvet
Underground and Nico: This was indeed written on a Sunday morning in 1960 and
quickly became one of the Underground's most popular songs. The celesta's sound
tends to soften things up with its humble touch and sunny tone, easing you into
the song and quite possibly your day. It's a simple take on a difficult start to
a day.
'World Sick' by Broken
Social Scene: Just released a few months ago, the intro gently saturates your
ears with its ethereal drum tapping and the sounds progressively unfold
throughout; leaving you to wonder what's next. The song has an ability to get
your mind churning; so finish your yawn and take a look outside.

'What I
Got' by Sublime: An iconic morning song and Sublime's biggest hit in the
90s, this song not only gets you feeling funky fresh but also wanting to spread
that morning love around. Its catchy lyrics and cheerful, melody serve as a
reminder that new days do begin and it's all going to be alright. It won't take
you long to be grooving along.