360 Essentials: The 10 Coolest Soundtracks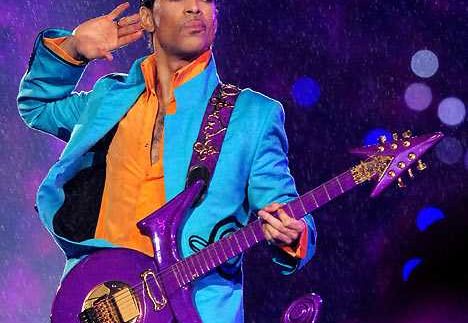 written by
Dallia Abdel Moneim

We love soundtracks. They can make or break a film, and sometimes even become more famous than the film itself. The beauty of soundtracks is that they're usually an eclectic mix of artists and musicians; a collection that doesn't necessarily reflect one single genre. For soundtrack junkies, it's all about the music.

Garden State
Writer, director and star Zach Braff said he just made a mixed CD of the music that he felt was scoring his life at the time and the result is this wonderful soundtrack that includes the likes of The Shins, Frou Frou, Thievery Corporation and Zero 7, amongst a host of others.

The Sound of Music
Rodgers & Hammerstein were the godfathers of soundtracks, and the ditties they composed for this film are still loved by millions today. Who can forget 'My Favourite Things', 'Do-Re-Mi', 'The Lonely Goatherd' and 'Maria'?

Pulp Fiction
Quentin Tarantino has a knack for knowing exactly which songs and musical pieces to turn his action scenes into show stoppers. With Pulp Fiction, he put together one of the most epic film soundtracks ever, featuring cult classics by Dusty Springfield, Kool& The Gang and Al Green.

Saturday Night Fever
This album put the Bee Gees on the road to global fame and will forever be remembered for the still young-and-dashing John Travolta, his swivelling hips and the white suit.

Purple Rain
If Prince wasn't already as big as Michael Jackson, then this album undoubtedly put him up there in the higher echelons of pop music, spawning hit after hit including the classic 'When Doves Cry'.

Reality Bites
This film supposedly defined Generation X, its soundtrack is still great to listen to today, including Big Mountain's 'Baby I Love Your Way', The Knack's 'My Sherona,' Lisa Loeb's 'Stay' and U2's 'All I Want Is You'.

Friday
With the likes of Dr. Dre, Ice Cube, Cypress Hill, Bootsie Collins, Rick James and a host of others, this is one of the coolest hip-hop albums ever made. The film was just as good, doubling our viewing and listening pleasure.

Dirty Dancing
Any film that has the immortal line 'No one puts Baby in the corner' deserves praise, and Patrick Swayze was at his sneering, hip-shaking, 'Oh Lover Boy' best. And the soundtrack? Absolutely fantastic. R.I.P. Swayze.

Trainspotting
This album defined a generation, an era and a time when hedonism seemed to be the by-word for everything. From Iggy Pop and Primal Scream to Lou Reed and Underworld, one word suffices: brilliant.

Romeo + Juliet
Baz Luhrman's hit took Shakespeare from the classrooms to the masses in the 21st century and made him the coolest guy on the literary block. With artists like The Cardigans, Des'Ree and Garbage all contributing songs, this was the soundtrack for the MTV generation.