360 Essentials: Top Five Fantastic Music Sites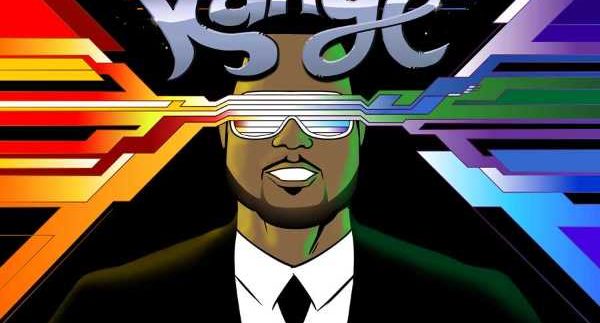 You're in
your office cubicle, staring at the computer screen, checking Cairo360.com
when you should really be checking the numbers of your earnings report. Your
colleague in the neighbouring cubicle is blaring an annoying Tamer Hosny
treble-heavy hit, and all you really want is some decent music to stream,
download legally, or to read about. Have no fear, Cairo 360 is here with the
Top Five Fantastic Music Sites that will fit your mood, influence your musical
taste and open you up to a whole new horizon of music out there.
1.Stereomood.com Just as its
name says, this website plays a list of songs according to your mood. Promoting
itself as the 'emotional internet radio', the site's homepage features a large box
of words like 'Road Trip', 'Sleepy', 'Let's Party', 'Cleaning' and 'Good Karma'.
Click according to your mood, and the site will stream a diverse selection of
everyone from Primal Scream to Justice and from Iron & Wine to Esthero.
2.Music-Map.com With a simple mechanism and an
unimaginative blue screen, music-map.com has a search box, where you just type
in the name of the band or musician that you love, and the site will create a
cloud of artists with similar sounds. The ones closest to your search word are
the ones with the most similar type of music. This site is really helpful in
expanding your knowledge of different music genres and will help you discover
lesser known artists that play the type of music you love.
3.22tracks.com is an online jukebox with 22 playlists
of different genres from dancehall to dubstep to rock. Each playlist has been
handpicked and filled with 22 tracks, selected by specialized DJs from
Amsterdam. The site promotes legal downloading off iTunes and asks users to
promote their favourite tracks by sharing on Twitter. If you like a track, you
click the heart icon next to it and then all your favourite tracks will appear
on your very own My22 playlist, which you can listen to for free for a whole month. We were
impressed with their eclectic playlists, with quality tracks by Martina Topley
Bird, Hot Chip, Kid Cudi, Interpol, N.E.R.D and The Roots. Also check out their
unsigned playlist, full of amazing unexposed talent.
4.Hypem.com The hype
machine features all the new music– both underground and popular­– that the
hottest music blogs are raving about. It's mind-numbing to discover how much quality
music is out there that never makes it onto mainstream radio. Hypem solves that
issue with its very own live radio that streams all
the tracks that have been blogged about in the past week. Be sure to check out
the site's Zeitgeist category, which
features a list of the top 50 most blogged about artists with fascinating
original graphics by 50 visual artists.
Also check out their Top songs of 2009, which you can stream or download
legally, and includes some stellar remixes of some of last year's indie and pop
hits. We like the Coldplay+MGMT+Daft Kids' 'Kids in Technology Remix', the Fred Falke remix of Little Boots' 'New In Town'and the A-track remix of the Yeah Yeah Yeah's 'Heads Will Roll'.
5.Pitchfork.com has actually been around
since 1995 and focuses on independent music, specifically indie rock, but
there's also a lot of quality jazz, funk, electronic and folk music on the site
too. Featuring album reviews, music news and spotlights on relevant musicians
that the world needs to know about, pitchfork.com is everything we'd expected
mtvonline to be; only it's cooler and grittier. With its own TV station that
you can stream online, the site also lists the best new albums and artists, as
well as a sidebar of the site's recommended playlist tracks that you can stream
or download.