360 Essentials: Top Ten Payday Songs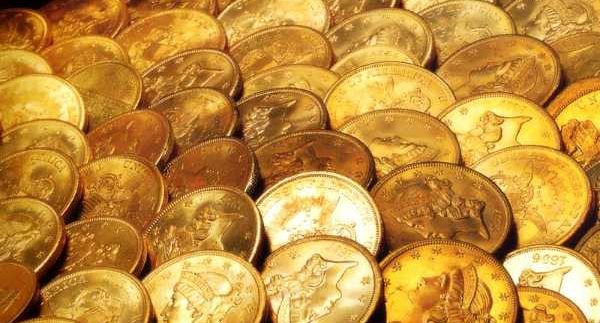 written by
Melissa Howell
Nothing makes us want to celebrate more than getting paid for our hard
work. For many of us in Cairo, the sweet sound of the phrase 'payday'
even inspires a little song and dance. We've compiled a soundtrack perfect for receiving your next paycheque;
they're all about cold, hard cash!
In 1976, the Swedish pop sensations had one thing on their mind when
they sang about the 'rich man's world.' A driving beat and repetitive tune set the tone for the song, which is
all about the rat race of working to pay the bills and never having enough left
over, while daydreaming about what the lovely ladies would do if they 'had a
little money.'
'Bills, Bills,
Bills' by Destiny's Child
The 1990s were all about girl power, and the independent women of Destiny's
Child were some of this theme's most vocal supporters. The 1999 hit from their second studio album
lays down the law on 'triflin' men trying to mooch off their ladies. Don't think about driving your girl's car
without paying her 'automo-bills' is the moral of this catchy song.
This now-classic hit from 1973 is famous for its opening of jangling
coins and cash register sound effects. The slightly sarcastic lyrics include lines like 'think I'll buy me a
football team,' but despite the British rockers' claims that money is the 'root
of all evil;' there's no denying that the funky bass line and stellar guitar
solo make dough pretty desirable.
'I Got
Cash' by Brooklyn Funk Essentials
From their 2000 album Make Them Like It, this multicultural funk
and hip-hop group tells it like it is on their expletive-filled track about
money. Obscenities and playful death
wishes aside, the track is a pretty hilarious rant about stereotypical high
society of the time. The vocalist puts
down everything from Saab convertibles to low-cholesterol 'designer bagels,'
shaming Starbucks customers everywhere.
'If I Had
a Million Dollars' by The Barenaked Ladies
The sublimely optimistic song by Canadian alternative rock group The
Barenaked Ladies is essentially a wish list of all the things that a million
dollars could buy, including 'a nice reliant automobile' and 'pre-wrapped
sausages.' Although they claim to be able to buy our love– which The Beatles said
is not possible– they keep their morals in check, insisting that a real fur
coat would be an unethical purchase. The song is upbeat and silly and perfect
for our wishful thinking.
'For the Love of Money' by
the O'Jays
It was back in the 1970s when these soulful singers suggested that we
'talk about cash, money– dollar bills, y'all,' but the song is most known today
as the theme song for Donald Trump's hit television show The Apprentice.
Taking its inspiration from Biblical warnings against coveting money, the
song's mood is happy and danceable despite talking about the effects that money
can have on our minds.
'Mo'
Money Mo' Problems' by Notorious B.I.G.
Although he's no longer with us, Biggie's wisdom is just as applicable
today as it was at the time of the 1997 posthumous release of this number one
hit. Reminding us that money is not the
answer to everything– and sometimes creates more problems than it fixes–
Notorious B.I.G. samples Diana Ross's 'I'm Coming Out,' while Kelly Price's
iconic refrain continues to make this song a hit favourite today.
'Money (That's What I Want')
by Barret Strong
In 1959 the Motown hit-maker sang what we're all thinking about. 'The
best things in life are free/ But you can keep 'em for the birds and bees,'
sang Barret Strong and a slew of artists since then. Everyone from Etta James to Led Zeppelin and
even the Beatles found truth to these words, and the contagious tune has since
been at the forefront of pop culture.
'Money' by Liza Minnelli and Joel
Grey
'A mark, a yen, a buck, or a pound,' it doesn't matter what you call
your cash. The 1972 film version of Cabaret
features a young Liza Minnelli and Joel Grey singing a number about what 'makes
the world go around.' This comical
number about monetary obsession expresses our fears for when times get tight
with talk about hunger knocking at the window and love flying out of the door.
The opening words to this 1999 hip-hop track are words to live by. The
group's vocalist Gift of Gab exclaims 'Don't let money change you,' before
sharing the tragic story of a young rapper's climb to fame. When the limelight and money get to his head,
the young performer loses sight of what's important, reminding us all that no
matter the size of our paycheque; there is more to a successful life than
money.