Black Eyed Peas: The E.N.D.
Dance & Electronica

R&B & Hip-Hop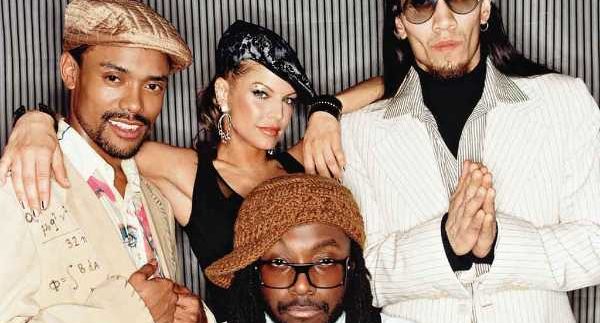 Despite the album title The E.N.D., the Black Eyed Peas are not in fact breaking up, nor by the looks of it nearing the end of their career. The name is an acronym for 'Energy Never Dies' and teaches us nothing we didn't already know: the Black Eyed Peas love to party. In fact, 'Party All the Time' insists that life would be easier if we could party all night, sleep all day and consume copious amounts of Goose.

Maybe we're just recovering from the Peas fever everyone seems to suffer through, with such tasteful hits as 'My Humps' and 'Let's Get Retarded', but this band's neverending energy feels a little like a toddler hyped up on too much sugar: it's entertaining and might make us smile, but we still need a break once in a while.

Frontman William Adams, a.k.a will.i.am is back with his hyped up mixes, auto-tuned vocals and high hopes for world peace. Fergie, who took the L.A.-based all-male band by storm in 2001, and has since been holding fans captive with her, ahem, lady lumps, lends her strained vocals and provocative dance moves. What remains a mystery to us is why the other original members (who have been in the picture since 1995), Allan Pineda Lindo, a.k.a aple.de.ap, and Jaime Luis Gómez, a.k.a Taboo, agree to keeping such low profiles, although both have solo projects in the works.

Still, they continue to market some of the most danceable beats around and challenge any listener to not want to bust a move, or at least to give a gratuitous bob of the head to a few tracks.
The album has its highs and lows: 'Electric City' keeps it hot it with little more than an amped up kick of drum and bass, while 'Out of My Head', all about breaking out of a frustrating relationship, just drags on about cars, bars, and shoes. Never mind the album is fueled with such quality topics as 'funk for your trunk' along with references to facebook and wikipedia in 'Now Generation', or that 'Boom Boom Pow' and 'I Gotta Feeling' are played out to exhaustion. We keep telling ourselves that it's time to find a subject matter more substantive than booty calls and texting, but still we listen.