Cairo 360's Ten Most Iconic Music Videos of All Time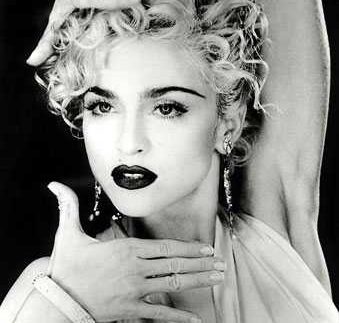 written by
Aleksandra Sekinger
1. Subterranean Homesick Blues (1965, Bob
Dylan) Bob Dylan's
legendary 'Subterranean Homesick Blues' promotional music clip– the precursor to
the modern music video – is probably one of the least expensive and most
influential music videos of all time. A poster child of the mid-1960s youth, a
long-faced Dylan holds up cue cards of the song's lyrics filled with
subliminal errors, jokes and innuendos. The film clip and its concept have been popularly imitated or
inspired by a number of artists including Anti-Flag and Belle & Sebastian.
2. Strawberry Fields Forever (1967, The
Beatles) Like many artists in the mid-60s, The Beatles began making promotional music
clips. However, 'Strawberry Fields Forever' revolutionised the business
in 1967 by including several cinematographic techniques from avant-garde films of the time,
including colour filtering, fade out, slow motion and unusual camera angles. Using
these effects, portraits of each Beatle's face are layered over a shot of
the group singing around a piano in the field. John Lennon successfully hops up
on a tree branch from the ground and at the song's climax, the colours become
reversed for that one-of-a-kind groovy feeling.
3. Video Killed the Radio Star (1979, The
Buggles) One of the
most significant music videos in the history of music will forever be 'Video
Killed the Radio Star'. In the futuristic style of the late 1970s, footage of the band
performing is mixed with shots of radios blowing up. Children shif
their attention towards talking screens, signaling the end of the radio
generation. Appropriately titled and performed, 'Video Killed the Radio Star' was
the very first music video to shown on MTV when it aired on August 1, 1981.
4. Thriller (1983, Michael Jackson) Although
it's more like a short film at just under 14 minutes, 'Thriller' has had a
tremendous affect on international pop culture. It was one of the first music
videos to combine filmmaking and music, and it is often cited as the greatest
music video ever made. Michael Jackson's red jacket, zombie face and smooth moves
have produced more spoofs, remakes and parodies than perhaps any other music
video persona ever. Even people who have never seen 'Thriller' can recognize
the moves from dance parties, films and an endless list of pop culture
references.
5. Vogue (1990, Madonna) After
releasing music videos like 'Material Girl' and 'Like a Virgin,' Madonna came
out with the video that launched her into official pop icon status: 'Vogue.' Completely
filmed in black and white, the video emulates the old Hollywood look with a 1990s Art Deco spin. Many of
the scenes are recreations of photographs of old Hollywood
vixens. Madonna proved that even underneath the million bangles, pounds of
makeup and lace, there was an elegant, sensual and confident core to her.
6. November Rain (1992, Guns N' Roses) The iconic
narrative of 'November Rain' made this music video a favourite throughout the
90s. Not only did it win Best Cinematography at the MTV Video Music Awards,
but it was # 1 on the MTV's list of top 100 videos of that year. The video
features Axl and then-girlfriend Stephanie Seymour getting married with
alternating shots of Guns N' Roses in a live performance. The nostalgic visuals
of the big hair, Seymour 's
sexy wedding dress and Slash playing his solo are a picture frozen in time of
Guns N' Roses at their peak.
7. Buddy Holly (1995, Weezer) 'Buddy
Holly' is arguably music video director legend Spike Jonze's most iconic video
to date. Shot at the original Arnold 's Drive-In diner
from the popular 70s show Happy Days , the video cuts between shots of Weezer
performing live with parts of the old-school show. During the climax, a stunt
man shows Fonzie dancing to the band's performance. That year, the video went
on to win four awards at the 1995 MTV Video Music Awards, including Best
Breakthrough Video and Best Alternative Video.
8. Just (1995, Radiohead) Radiohead
has long set up a legacy of great music videos, but who could stop talking
about 'Just' when it came out? Everyone wanted to know what on earth that man stubbornly
lying on the pavement mumbled during the song's climax– the thing that made
everyone else in the curious crowd lie down too. Radiohead still has yet to
reveal what the man said, although endless personal theories have developed over the years.
9. A Million Ways to Be Cruel (2005, Ok Go) It was Ok
Go's irresistibly adorable homemade music video shot in their backyard that
single-handedly rocketed this band to fame. The silly but oh-so-slick moves of
the four members were choreographed by the lead singer's sister, and made
viewers' hearts melt. Within a few months, the video became the most downloaded
music video ever, leading to a series of live performances of the choreographed
show.
10. Single Ladies (2009, Beyoncé) When Beyoncé's
'Single Ladies' music videos hit airwaves, you would have had to be under a
rock in the middle of nowhere not see it or one of its many spoofs. The video
is simply Beyoncé and two backup dancers in black leotards with incredibly sexy dance
moves that were popularly parodied by Justin Timberlake on Saturday Night Live and sparked flash mob dances all over Europe. The video won Best Choreography and Video of the Year at the 2009 MTV Video Music
Awards.