Cairo 360's Ten Songs that Will Pump You Up!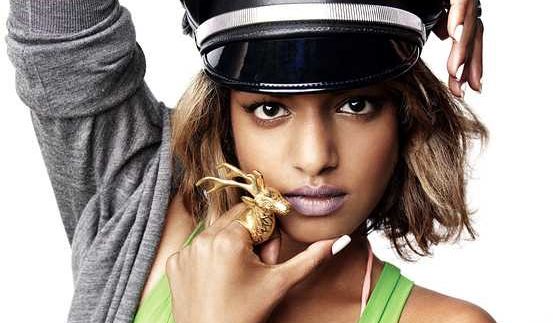 written by
Aleksandra Sekinger
Whether it's lifting weights at home, trying to get
through a boring day at the office or dancing at a house party, a good,
high-energy song will always get you going! Here is Cairo 360's top ten list of ultimate songs
that will boost your adrenaline.
1. 'North American Scum' by LCD Soundsystem
A beautiful fusion of punk and electronica beats,
'North American Scum' is the perfect hype for an energetic morning workout. Whether
head-banging or mastering the perfect push-up, this is the song to rock out to. The song is dance-punk at its finest,
and you'll have no choice but to be a slave to its groove.
'Paper Planes' is a super fun MIA hit that's ideal for
a morning wake-up song or even a warm-up routine. The song's rhythmic verses
are also great for repetitive drills like sit-ups since the same beat continues
throughout the length of the song. 'Paper Planes' can also inject the right
amount of playful energy and colour into a dull day.
3. 'Good Luck' by Basement Jaxx featuring Lisa Kekaula
A fine collaboration between London house band
Basement Jaxx and American rock n' roller Lisa Kekaula, 'Good Luck' is just
the song to add new meaning to a boring exercise routine. Kekaula's
strong, confident and soulful vocals will keep you going all the way through
monotonous exercises like jogging or biking.
4. 'Please Don't Stop the Music' by Rihanna
Get in the zone with the techno beats of one of
Rihanna's biggest hits. We dare you to sit down during this song. We double
dare you. One of the hottest songs of the last few years, this Rihanna wonder is
just as great for working out at a gym as a making magic happen on the dance
floor.
5. 'I Love Rock n Roll' by Joan Jett and the
Blackhearts
Joan Jett's classic is pure rock n' roll genius. It
isn't super energetic, but it has a serious attitude that can make long days at
the office more exciting. The track's addictive chorus will get everyone up
singing and celebrating life! It's also one of the best karaoke songs of all
time.
This addictive techno beat is going to get you in
video game mode instantly; especially if you have any memory of the Mortal
Kombat movie or the video game. This song should be reserved for only the most
hardcore workouts. With the vocals encouraging you to 'Test Your Might' and
'Fight,' this song works better than steroids for a high-energy and high-endurance
workout.
7. 'Pump It' by Black-Eyed Peas
Borrowing heavily from Dick Dale's 'Misirlou,' which
was popularly featured in the film Pulp
Fiction, 'Pump It' is the perfect song for any house party that needs a
serious injection of energy. This pop dance sensation will have everyone giving
the dance floor all they've got. The chorus 'Pump it! Louder!' is especially
great for kickboxing and dance classes.
8. 'Dirt Off Your Shoulder' by Jay-Z
Not just another hip-hop hit, the melodic beat of
Jay-Z's rapping will make everyone pimp their styles, whether you like rap or
not. 'Dirt Off Your Shoulder' is perfect for old-school exercises that require
attitude and endurance like lifting weights, pull-ups or push-ups. When you're
done, reward yourself and brush that dirt off your shoulder!
9. 'Hips Don't Lie' by Shakira
What energy-inducer playlist would be complete without
a bit of Latin flavour? Shakira makes moving irresistible on 'Hips Don't Lie'.
Whether for belly-dancing or warm-up exercises, this song awakens a dance
instinct in many people that they didn't even know they had. One of the
greatest dance pop songs as of late, 'Hips Don't Lie' is so addictive; it will
turn a room into a dance party, even if it's only you.
10. 'We Will Rock You' by Queen

The thumping at the start of the song says it all. Listening
to 'We Will Rock You' is officially the fastest way to get your game face on. It's
the best song of all time to get geared for a formal competition or an informal
sports game .