Cairo Guide to Music Studios in the City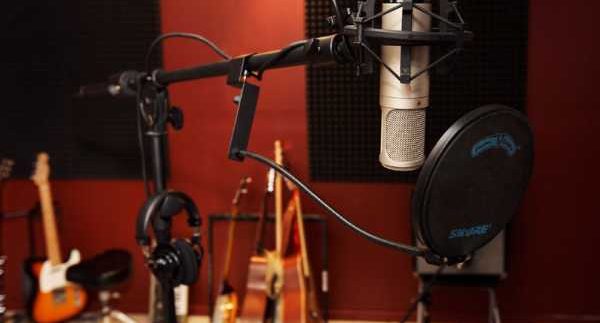 Here's an interesting bit of
news: we do not have garages in Egypt. Anyone who drives around, and tries to park
in Zamalek or Mohandiseen knows this to be true. As a corollary, we do not have
garage bands in the strict sense of the word; but we do have an excellent
alternative.
In the spirit of Egyptian
resourcefulness, jamming studios have been popping up all over Cairo. About ten
or fifteen years ago, there were only two decent studio options; one was called
Stage on Ramses Street, and the other was Double Vision in
Manial. Since then, one of them has gone
out of business, and the other has burnt to a crisp.
However, those two
nurtured the fledgling underground rock music scene back when listening to
Metallica in Egypt was an offence punishable by law. In their stead, other more
improved studios have appeared all over Cairo. Better equipment and the advent
of digital recording have made it easier than ever to record sessions drenched
in inspirado and worthy of disseminating via the internet or other digital
media.
This is the Way It Works: you
call in advance and reserve your studio time. Some studios are more popular
than others because of a combination of superior equipment, affable staff and
location. As with all music-related activities, the sound is important, and
each studio will subconsciously influence the music created. Good studio
etiquette means cleaning up after yourself (i.e. don't leave your broken
drumsticks on the floor) and taking proper care of the equipment that you're
using– repeat offenders will not be welcomed back. A good idea is to contact
each studio to get their most recent prices, since the laws of demand and
supply can dictate an unannounced rise in the rental fees. Some studios also
have guitars and bass guitars for rental; but they may not be in the best
condition. Your drummer will also be happy to know that while drumsticks are
not provided with the room, they are available in your favourite flavours: Vic
Firth and Zildjian.
Ganoub, Nasr City
Ganoub is arguably the most
popular of all the jamming studios. In early 2010, they added separate
soundproofed rooms to record live drum tracks, guitars and vocals; so your
music sounds professional. If you fancy a live open-jam session; the main room
has been meticulously arranged and soundproofed to provide the best and warmest
sounding instruments. The drum set in particular is kept in tip-top shape. A word
to the wise: no smoking is permitted in any of the rooms; only in the small lounge
area. Call for recording prices and reservations.
Solo, Nasr City
Launched by the
guitarist from local band the Cartoon Killers, this studio is very spacious, and
complete with refreshments and a pool table, which help if you want to pretend that
you're a rock star for a day. There is only one room for recording and jamming,
and it is nicely soundproofed; but the sound can come out a bit brassy and
trebly, while the bass sounds are muted. If your drummer is overly
enthusiastic, he may not hear anyone other than himself– which won't bother him
as much as you think.
Studio 32, Mohandiseen
This nicely decorated studio is
owned by Fathy Salama, and as such; you can expect a high-quality sound and
professional staff. The space is very popular among bands from the west side of
Cairo. The sound is often described as crisp and well-equalised– just be sure
not to abuse the equipment; or else you will be booted out unceremoniously.
Salvation, Almaza
Situated near the Baron's Palace
and guarded by a temperamental German Shepherd, Salvation is appreciated for
its warm sound. Sadly, the single jamming room is oddly configured and more like
a long and wide hallway, which is not very conducive for seeing all the band
members while playing. However, the drummer sits elevated above everybody else
and gets the best seat in the house. There are Mesa
Boogie cabinets sitting proudly in the studio, but they are more for show than
for actual use. Another minor caveat is that only one guitar can be hooked up
to an amp; a second guitar player must another amp to get
in on the fun.
Wave Music House,
Dokki
A favourite of some of Cairo's
more established and oldest bands like Wyvern, Wave has a healthy Facebook
presence, and frequently helps bands record and master their CDs. Inside,
you'll find an interior decorated in beiges and browns. the recording room has
wooden floors, which reduces the bass levels, leading to trebly sound more
suited for Arabic pop music. This is no surprise; since top Arabic pop
recording artists have been known to use the facilities on occasion. If your
band is good enough;, you may be get signed to their own in-house music
label, too.