Absolut Vodka: A Spirit in More Ways Than One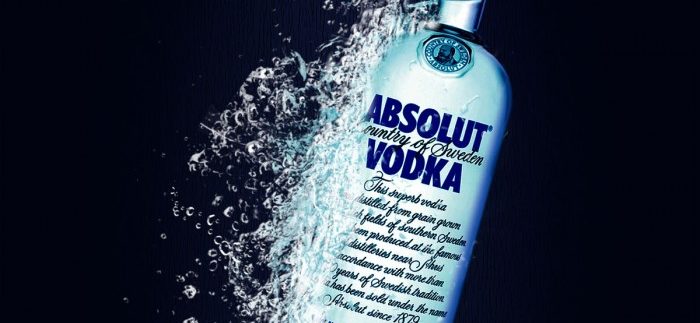 Stats and numbers are thrown around all too often these days, but it should come as no surprise to reveal that Absolut Vodka is the fourth largest international spirit brand in the world and is almost uniformly accepted as the number one premium vodka.
Established in 1879 in Åhus, Sweden, Absolut Vodka stands as one of the most iconic global brands today and the Absolut name has come to be synonymous with more than just vodka.
It's a remarkable rise considering that Absolut Vodka wasn't introduced to a world outside of Sweden till the late seventies. Now, almost one hundred and fifty million litres of Absolut Vodka are enjoyed across more than 130 countries worldwide, per year.
The chap behind it all is the very same mystery man whose image appears on every bottle of Absolut Vodka – a gentleman and visionary, if you will, by the name of Lars Olsson Smith, who began the quest for the perfect vodka in 1879. Exactly one hundred years on, in 1979, Absolut Vodka was launched to the masses, immediately cementing itself as firm favourite amongst vodka aficionados.
Right from the get-go, Absolut Vodka broke boundaries; from its unique 18th century apothecary-inspired bottle, to its stream of iconic, award-winning advertising campaigns and its collaborations with artists of the calibre of Andy Warhol, Keith Haring and Damien Hirst, as well as Hollywood funnyman, Zach Galiafinakis, just to name a few.
Behind all the glitz and glam, however, is a truly one of a kind spirit; something that can be attributed to Absolut Vodka's production methods and its 'one source' methodology.
Still based in southern Sweden, Absolut Vodka uses only local water and winter wheat – in short, it's made with 100% locally-sourced, natural ingredients, resulting in Absolut Vodka's uniquely subtle taste and a rare, consistent quality; a quality that sees the 500,000 bottles shipped from the small port of Åhus a day fly off of shelves across bars, clubs, pubs and liquor stores the world over.