Best Clubs & Bars in Cairo 2013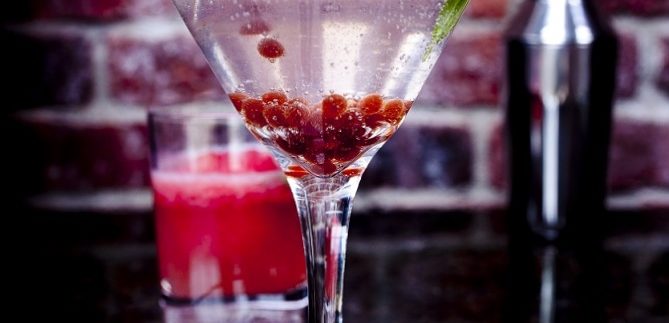 Nightlife in Egypt is as varied and colourful as anything, and despite the stigma of alcohol, clubs and bars in Cairo continue to maintain a solid stronghold on recreation in the city. This year alone has seen several new bars open, but it takes something special to gain the loyalty of Cairenes. While we all have our favourites, these are the bars and clubs that continue to elevate the nightlife experience in Cairo.
No bar has been quite as proactive in separating itself from the crowd in 2013 as Alchemy has. Cairo Jazz Club's sister venue has shuffled its way forward with some pretty quirky ideas – the highlight of which is weekly art-and-brunch concept, There's Something Bloody About Mary. But to even call Alchemy a bar might be paying a disservice to it; with the quality and creativity of its food, Alchemy would quite comfortably be referred to as a gastro-pub – a concept that seems maddeningly difficult to sell in Cairo.
For as long as anyone can remember, it has generally been agreed that Amici serves the best cocktails Cairo has to offer – and with good reason. Versatile enough to feel like a laid-back lounge but also able to fulfil the partying needs of Cairo's twenty-somethings, Amici has built its reputation on quality and consistency; two traits rarely found in Cairo's nightlife scene. A freak fire earlier this year gutted the Zamalek branch, but has since been resurrected.
Inspired by New York City's Meatpacking District, Bar D'O manages to resist the temptations of cashing in on Cairo's prime clubbing desires, and has remained resilient as the place to be for casual drinks in a comfortable atmosphere. Occasional live jazz, a knack for churning out creative cocktails and a solid menu of food, Bar D'O does demure in the most emphatic of ways.
Standing as an accolade to Cairo's classic sense of elegance and charm, La Bodega exudes a certain class that has, over the years, built a fiercely loyal fan-base. More than just a typical bar, La Bodega boasts a wide dining floor serving classic dishes as well as a relaxed lounge area furnished in regal French-Victorian inspired pieces. La Bodega has a timeless quality that is unlikely to ever be recreated.
An entry to the list that's fuelled by a sense of nostalgia, Tamarai's impending closure has reminded us all that the rooftop bar has been a force to be reckoned with on Cairo's nightlife scene in the last five years. While opinion is divided on Tamarai, there's no denying that, over its five year existence, it has held some of the biggest nightlife events in Egypt; something that has been recognised internationally. But it's not all bad news; Tamarai's owners will be re-launching the space with a brand new concept.
Honourable Mentions
Kudos to Cairo Jazz Club for hosting more live music this year and L'Aubergine is still a solid favourite, while Zamalek's Pub 28 is still going strong.