Best Nightlife in Cairo: A Look Back at 2010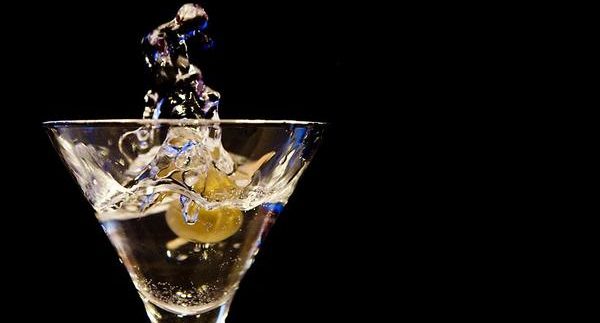 It has been an interesting year for Cairo 360, sampling wines and
cocktails, enjoying rooftop views and plush lounge chairs in Cairo's best and
most famous nightspots. Here is a round-up of our favourite bars, lounges,
nightclubs and pubs in Cairo. We hope that 2011 will bring us even more fun nightlife options.
Best Concept Bar: Rouge
This sophisticated and graceful wine
bar at the Swiss Hotel has proven to be of high calibre. Rouge offers a glass
of wine while most other bars only offer bottles; so it provides you with a
great opportunity to sample the latest local flavours. Non-wine drinks are also
expertly made, including the French 75
cocktail. No matter the drink, Rouge knows how to pour and to that we bow our
heads. Honourable Mention: Champagne Bar

Trendiest Bar: La
Bodega
A long-time icon in Cairo's
nightlife culture, La Bodega in Zamalek boasts a trendy ambience with a large
following of stylish patrons; leaving this bar/restaurant nearly always packed;
even on week days. It's the spot you always end up in, either before a night of dancing or for a gathering with friends. Reservations are most highly recommended. Honourable
Mentions: Indigo,
Stage One
Best Pub: Pub 28
This tiny pub in Zamalek has attracted generations of Cairenes for its pub food
with an oriental twist (the meatballs and chicken liver are delicious), tasty
steaks and cold drinks. The pub is always crowded, the air is always smoky, but
regulars keep returning for its laid-back atmosphere and for nostalgic memories
of the good times passed. Honourable
Mentions: BCA, ACE Club, Deals 3

Best Cocktails: Amici
Attracting quite the buzz since its recent opening, this small bar in
the President Hotel offers deliciously smooth, moderately priced and creatively
named cocktails from the kismeetini to the berry champagne punch, all of which are expertly created and mixed by their resident UK-based bartender. Reservations
are highly necessary; but the drinks are well worth it. Honourable Mentions: Tamarai
Old-School
Favourite: Cairo Jazz Club
The Cairo Jazz Club has
remained consistent in offering good drinks, great live music and a relaxed
atmosphere. This is not a bar that you need to put on your best suit for; it's
more about chatting with friends over drinks, sampling their finger food and
tearing up the dance floor to the tunes of Cairo's most popular DJs and live
bands. Their door policy may be occasionally frustrating, but it's also one of
the venues that stays open the latest in Cairo. Honourable Mentions: The
Cellar, Le
Tabasco
Best Rooftop
Bar: Happy
City
With a number of pleasant rooftop bars around Cairo, Happy City is a Downtown bar that has taken it a notch above the rest. Its whimsical decor,
comfortable lounge chairs and fresh air make the rooftop atmosphere that much
better. Free mezzas, cheap beer and shisha, and a very quiet space make this a
perfect spot for a relaxed drink with a view. Honourable
Mentions: Nomad, Carlton Hotel And Bar

Best Nightspot
to See and Be Seen: Tamarai
This glamorous nightclub is arguably the prime destination for Cairo's elite.
Tamarai's cocktails are commendable, its interior is elegantly designed and its terrace
offers open-air dancing in the summer, quite a rare feat in Cairo. Prices are high and
reservations can be difficult; but this is the place to be if you want to dress
up, dance and take part in some celebrity sighting while you're at it. Honourable
Mention: Aperitivo

Best Businessman's
Lounge: Ambassador
Club
Stately, yet comfortable, this
quiet Nile-side bar is conveniently situated in the Semiramis Intercontinental Hotel with dark wooden bar, mahogany-hued
couches and glass-topped coffee tables. Drinks
are simple and straight-forward, but they're also generous and mixed properly.
This is the kind of lounge where you'd relax with a cigar and a whiskey sour,
enjoying the peace and quiet off of the busy Cairo streets. Honourable Mention: Jazz Bar
Best Baladi Bar: El
Horreya Café & Bar
This basic Downtown bar attracts an eclectic crowd
of artists, tourists, Downtown locals and students. Commonly referred to as Downtown
Cairo's living room, the bar has arguably the cheapest beer in Cairo at 9.75LE
a bottle. El Horreya's charm is in its gritty and dilapidated decor but also
in its familiar and low-key atmosphere.
Honourable Mention: Stella
Bar