Cairo 360 Editor's Choice Awards 2014: Nightlife Awards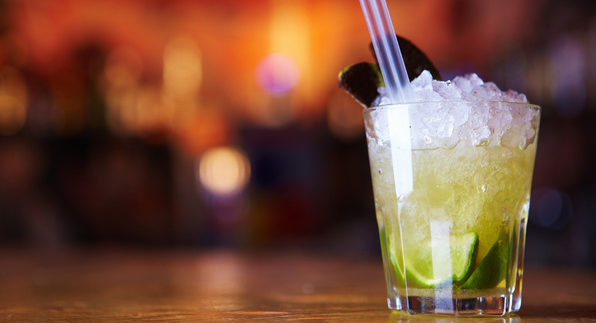 Even now, in 2014, nightlife in Egypt is somewhat of a minefield; bars and clubs in Cairo don't have it easy. We can talk about licensing issues and stigmas till our faces turn blue, but the real test is longevity. While bars are aplenty around the city, few prosper. Over the years, we've seen our share of new bars emerge, each claiming to be better than the last, only for them to spiral their way to doom.
Granted, Cairenes are a difficult people to please; we're very much creatures of habit and we all have our favourites. But there are a handful of bars, clubs and lounges that have cemented their positions as institutions of nightlife in the capital, where on any given night, there's a good time to be had.
Alchemy (Bar & Lounge Award)
Calling Dokki's Alchemy a bar does it a little bit of a disservice; a more accurate label would be gastropub, thanks to an outstanding and creative food menu. Add to that the unique and quirky decor, the sleuth of events and good service, and you have one of the best nightlife spots in the city.
Amici (Bar & Lounge Award)
Now a veteran on the bar scene, so to speak, Amici has – for as long as anyone can remember – the go-to for a relaxed evening with arguably the best cocktails in the city. With a newer Heliopolis branch, simple yet endlessly popular weekly karaoke nights, Amici is one of those places you grow up with.
Bar D'O (Bar & Lounge Award)
Inspired by New York's trendy Meatpacking District, Bar D'O takes you out of the hustle and bustle of Cairo and into a sleek and classy, yet casual, world where life just seems beautiful. With masterful mixologists – yeah, that's a thing – behind the bar it's another magnet for cocktail lovers.
The Garden (Bar & Lounge Award)
Heliopolis' nightlife scene has never really existed, but in the last few years, a fleet of new bars have given it a shot in the arm – none more so than the Garden. Located in the beautiful, quaint Korba area, the Garden is a perfect summer watering hole and has attracted some of the best DJs in the city for some memorable nights.
L'Aubergine (Bar & Lounge Award)
Unlike so many bars in Cairo, L'Aubergine keeps things simple – something that's key to its popularity. No pretentions, no flash; just excellent service in a laidback atmosphere, plus a pretty decent vegetarian menu that has people coming back for more.
Tamarai (Bar & Lounge Award)
At the end of 2013, rumours ran strife about Tamarai; Cairo was told that the Nile City Towers bar was to close following five years of faithful service to Cairo's more mature clubber. To the relief of many, an unexplained u-turn set it on the path to bigger things; with renovations in process, a stunning view of the Nile, Tamarai remains many an event organiser's dream venue.
Cairo Jazz Club (Live Music & Entertainment Award)
Good old CJC! Another veteran on the scene, opinions on Cairo Jazz Club still differ. But one thing that people seem to ignore is the fact that no other venue, bar or club hosts as man gigs and parties as CJC does. On any given day, Cairo's most talented – and the occasional imports – can be found hypnotising crowds.
For a full rundown on the Cairo 360 Editor's Choice Award winners, click here.