Christmas and New Year's Eve Parties in Cairo: Where to Celebrate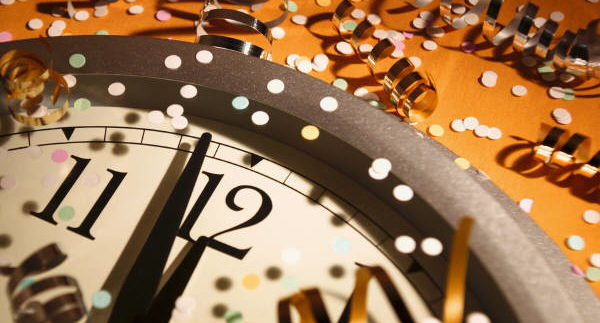 Get your party shoes on Cairo;
this Christmas and New Year's Eve are full of fun parties, extravagant galas
and celebrations to remember. If you've had your turkey dinner at home or gone for a Christmas dinner at any of Cairo's top restaurants, you're
probably sick of the eating and ready for the dancing!
It all kicks off this Thursday, December 24th at Katameya
Heights, where Electrum Records presents Christmas
in Vegas, featuring vocalist Abigail Bailey alongside DJs Samba and
Fahmy. The party starts at 9:30PM and tickets are sold in advance, so call 0185760119
to book your ticket now. As far as we know, all tickets are sold out but go
ahead and try your luck anyway.
Over at Arabella in Fifth
Settlement, Tazkarty.net brings you Jingle
Bombs, a Christmas party featuring DJ Wendel Kos, DJ Misty of Electrum records and up-and-coming
talent, DJ Batawi. The line-up follows with DJ Nadim and DJs MoF &B.
Tickets can be reserved via Tazkary.net or their reservation
line at 02 33810154. Admission costs 600LE
for a couple, 300LE for single women only, i.e. if you're a man and alone, good
luck getting in. VIP tables and lounges cost 1000LE for a couple, 500LE for single women.
Getting into the Christmas spirit
will be easy at the Cairo Jazz Club on Saturday, December 26th, where The Sleigh Bells Ring charity event
will feature the always smooth tunes of the Riff Band and a special Christmas
menu. All proceeds will go towards the SOS Children's Village charity
foundation.
Newly opened cocktail bar Amici also brings you a Christmas Tale night. Head to Zamalek for an excellent drink and some classic Christmas tunes performed by Shady Noor, while DJ Migo will have you dancing afterwards.
After a few days' rest, bring out
the big guns, because December 31st is packed with parties!
Kitkat: Over at the Swiss Club in
Kit Kat, enjoy the club's New Year's Eve
Party featuring four DJs in two separate areas: the lounge area will
feature DJ Pete Farmer of RedSea Dance Radio and DJ Kriss, while the villa will
feature DJ Manga and DJ Tony. Dress code is smart casual, presale
admission 100LE including one drink or 150LE at the door. For
tickets, call 012 5380088 or 019 4929727.
Heliopolis: For a Lebanese twist to New
Year's Eve celebrations, the Lebanese
Club in Maryland, Heliopolis will host a New Year's Eve Party
featuring three DJs and a dance act, including DJ Adam and DJ Hanz. Presale
tickets cost 100LE or 150LE at the door. For more information, call
012 538008.
Fresh off his Masquerade party
there, Byganz and the Fairmont Heliopolis have teamed up again to bring you Hollywood, the theme of his New Year's
Eve Party. Entertainment includes Vocalist Luca G. from Pacha Classics, DJ
Samba, Toyboys as well as a surprise guest. Dress code is Hollywood star and music will include your favourite Hollywood musicals. Tickets cost 1200LE and include free
bouchon, a gourmet buffet and access to an open bar that includes Black Label,
Smirnoff, Martini's and other classy cocktails. Call 02 22677740 for tickets or
check out their site.
Zamalek/Gezira: If you prefer celebrating the end
of 2010 on the Nile with a view of the
fireworks in the sky, check out the Nile
Yacht New Year's Eve Party at the Sphinx Deck in Gezira next to the Al
Galaa Bridge. Featuring DJ Moro, DJ Sugar and DJ Tacky, the party will include
a Nile cruise, a turkey dinner and one drink
for 130LE per person. For reservations, call 0125380088.
The Hotel Sofitel Cairo Gezirah plans to end
2010 with a New Year's Eve at Buddha Bar,
featuring DJ Johnny Lilejinberg. Regular tickets cost 460LE and include two
drinks, while VIP tickets cost 720LE with open bar access until 1AM. If you're
feeling extra special, you can opt for the VVIP tickets for 980LE, which
include a five-course gala dinner and access to the open bar until 1AM. Tables
can be reserved for any section but must have a minimum of five people, and
include one bottle of Jack Daniels or Absolut Vodka. Book your ticket on
tazkarty.net now.
In Zamalek, Insomnia presents Masquerade: New Year's Eve at Omar El
Khayyam Boat at Le Pacha 1901. Dress code is elegant formal, masks will be
provided and bouchon is free. DJ Fiko will be entertaining the crowd with retro
classics. Tickets are limited and cost 500LE.To reserve, call 012 7477564.
Giza: For a more subdued elegant night
out, the Four Seasons First Residence will host Platinum Night, featuring
an extravagant five-course dinner, a DJ and a live band for 1300LE per person.
Call 0 35671600 for reservations.
New Year's Eve
at Indigo, First Mall promises to be an intimate affair, with a four-course set
menu, live DJ entertainment and free bouchon for 850LE per person. Dinner will
include drinks as well as a seafood and beef meals. Doors open at 9:00Pm and
close at 3:00AM. Tickets can be
purchased on tazkarty.net
Next door, La Gourmandise in
First Mall will host White
Inferno, a party featuring DJ Amr Hosny from 10PM till 4AM. Tickets cost
1500LE and include a five-course dinner at Maison Blanche, followed by drinks
and dancing at La Gourmandise. For information call 0108523949.
The Sheraton Cairo
Hotel
will host its own New Year's Eve
celebration with a dinner and live entertainment by Hanadi and Saad El
Soghayar for 650LE. Free bouchon is included in your ticket. Call 33369800 for
reservations.
Garden City: The Grand Hyatt Cairo's Grand
Marquise boat will take off for a cruise at 10PM. Enjoy dinner and two singers
as well as a belly dancer for 735LE per person. Details remain vague, so call 0223651234
for more information.
Over at the Kempinski Nile Hotel, you can enjoy a rich Turkish meal at Osmanly
accompanied by traditional Turkish meal, followed by complimentary access to
the Jazz Bar's after-party. Dinner includes soft drinks and coffee and costs
695LE per person. Floor 10's Jazz Bar promises a lavish after-party with live
DJ entertainment. Floor 10's dining space offers a lavish seven-course dinner
of rich Russian cuisine, followed by a selection of vodka cocktails for 999LE
per person. The celebrations continue on New Year's Day with an early brunch at
Blue and Osmanly, where you can cure your sleep deprivation and swollen feet by
munching on caviar, marinated salmon and lobster apple salad for 195LE.
Manial: The Nile Lilly boat promises an unforgettable night at its New Year's Eve
party, taking place inside its restaurant El Mundo and its deck restaurant Sky Lounge. The night will feature live
music by the band Karma, as well as electro-beats by DJ Mohamed El
Gowhary. The dress code is smart casual and tickets cost 280LE. Call
their hotline 19412 for reservations and more information.

Katameya/ Fifth Settlement: Katameya
Heights' Clubhouse and terrace will host a New Year's Eve Extravaganza at 9:30PM. The event promises special
performances all the way from London and Spain. Although
details are vague, organisers claim that a modern orchestra will play until the
countdown to midnight, after which a local DJ will spin throughout the night. Offering
a premium bar and a Moet champagne toast, tickets will cost 1500LE for a high
table that fits six to ten people, and include Absolut, Chivas or Black Label
in addition to the Moet. Lounges that fit up to 15 people will cost 2500LE, and
include the same drink options. Individual tickets cost 700LE. The party's
capacity will not exceed 500 people.
Corniche El Nile: The Cairo Conrad Hotel will host a New Year's Eve
dinner and show, including several acts such as Dina the Belly dancer, Nicole
Saba, Saad El Soghayar and Wael Gassar. Tickets cost between 1000LE and 2500LE
(tax exclusive).
The Fairmont Nile City continues the subdued celebrations with a buffet dinner for 288LE per person, followed by a New Year's Day brunch for 198LE and 255LE per person.
Last but not least, the people at
Tamarai are back with another extravagant New Year's Eve gala called Discreet 2011, where the dress code is gowns
and tuxedos. A four-course dinner will be served at 10PM, the party itself starts
at 10:30PM, and party ticket holders will have access to an open bar,
appetisers and the outdoor terrace. Entertainment includes NYC vocalist Kathy
Brown, Vitor Oliviera from Portugal, and a surprise belly dancing performance.
For more information and reservations, call 012 2999 865. Please note that
buying a ticket doesn't automatically mean you have a table reserved for you;
tables are sold separately and there is a limited number available.
There you have it, Cairo; all of the best parties
this season to keep you merry and spirited! Just remember to drive responsibly,
and if you don't; please order a taxi cab in advance. Have a merry Christmas
and a safe New Year!