A new year is just around the corner. And, of course, Cairo's best venues are not letting that pass without a massive celebration that will be a lasting memory until long after the new year has passed. One of the most exquisite New Year's Eve celebrations in town is set to take place at Garden City's luxury hotel, Kempinski Nile; a Moulin Rouge-themed night at the hotel's very own Nile Room.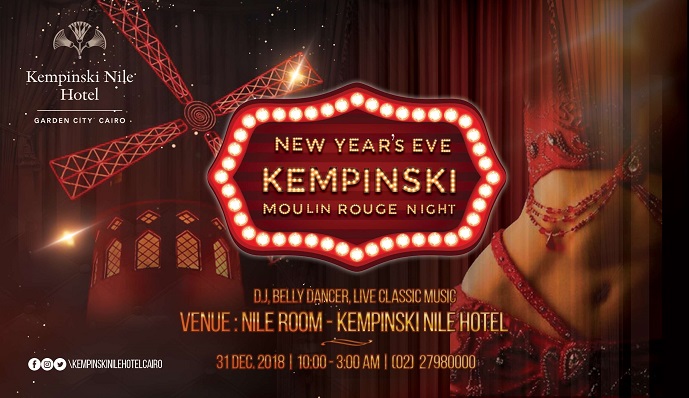 Celebrate the beginning of a new year the French way, in a dazzling setting that sees a long list of entertainers taking to the stage, including Brenda the belly dancer, who will shake it to the beats of DJ Mo Halim. This comes with a scrumptious range of sushi and hot and cold canapés, in addition to a special 50% discount on Ruinart champagne, and free corkage.
The big night will start at 10.00 PM and go on until 3.00 AM, and is 950LE per person (prices are subject to service charges and taxes). For more information and reservations call 02-2798 0000.