Operation Smile Egypt: Concert for a Cause at Bab El Nil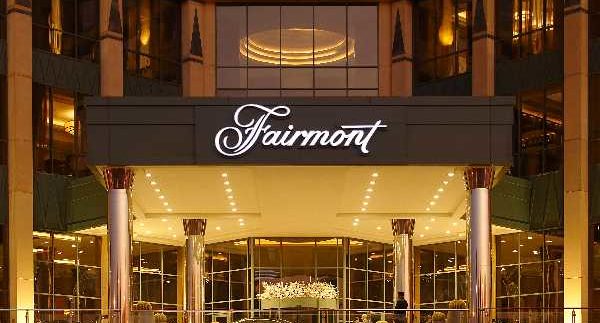 With more than a week left of Ramadan, Cairo is still
overflowing with opportunities to not only enjoy late evening gatherings filled
with cultural festivities; but also to make a difference while you're at it.
Bab El Nil at the Fairmont Nile City has
organised a series of charitable events this Ramadan to raise funds for
Operation Smile Egypt,
starting with an art exhibition and ending this Wednesday night with Cairo 360's musical
night.
What is Operation Smile Egypt? Every
three minutes, a child is born with a cleft palate and high surgery costs mean that facial deformities often go
untreated. Launched in 2004, Operation
Smile Egypt
is part of a global alliance that has worked extensively over the years to finance
numerous operations on underprivileged Egyptian children with facial clefts. By
providing free, safe and effective treatments, this group of medical
professionals allows child after child to be free of this debilitating health
concern.
This Wednesday night, Cairo
360 will team up with the Fairmont
Nile City
and Operation Smile to host an awesome evening filled with some of the best
modern Arabic music around. Included in the night's line-up are Eftekasat, Masar
Egbari and the Percussion Show. Playing since 2001, oriental jazz favourites Eftekasat
recently released a new album, Dandasha
and will perform their classic hits as well as recent tracks.Pairing up with Masar Egbari's rock n'roll
sound and the rhythmic percussion performance by the Percussion Show, this musical
night is not one to be missed!
20LE-raffle tickets will be sold at the
show for a chance to win a luxurious Eid weekend at the stellar Fairmont Nile City.
All proceeds from the evening will go to Operation Smile Egypt.
In the true spirit and observance of this
holy month of Ramadan, this is a great opportunity to enjoy a musical night out
with friends while helping to make a profound difference in the lives of
others. Taking place in the Bab El Nil tent, the show will start at 9PM.
Space is limited; so RSVP as soon as
possible. To book directly, call the Fairmont
at 24619494 and ask for a reservation at Bab El Nil for sohour on Wednesday,
the 1st of September.
We look forward to seeing you there!