Operation Smile Egypt: Fashion for A Cause at Bab El Nil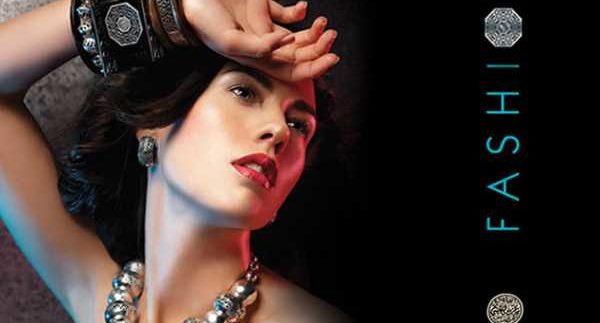 Ramadan is the month
of giving back; and with the nights of lavish fetars and late sohours in
Cairo's most opulent restaurants comes a sense of charity and community service.
This year, Bab El Nil at the Fairmont Nile City has organised a series of
charitable events, including art, fashion and music shows, the proceeds of
which will go towards Operation Smile Egypt.
Launched in 2004, Operation
Smile Egypt is a charity association and part of a global alliance of Operation
Smile Foundations and Resource Chapters. With over 120 medical volunteers in Egypt , the
charity aims to raise funds to operate on children with facial clefts and physical
deformities. Operation Smile is not just a charity or an NGO; it is a group of
professionals that provide free treatments and safe, effective reconstruction
surgeries for children born with facial defects.
Last week, Bab El Nil
at the Fairmont Nile City featured an art exhibition night organised and hosted
by Zamalek Art Gallery. Twenty works of art were displayed, with prices ranging
from 2500LE all the way up to 20,000LE. All proceeds of the night's sales went
towards Operation Smile Egypt.
This Wednesday, PASHION
Magazine and iconic actress Yousra will present A Fashionable Sohour at Bab El
Nil to raise funds for Operation Smile. The magazine will host a silent auction
featuring around ten trendy, limited-edition outfits inspired by Arab fashion
with a modern Western twist.
The outfits include
designs by Azza Fahmy, Egypt's biggest design export and jewellery design icon,
budding designer Amina K., who reworks traditional Egyptian clothing, fabrics
and print designs with a modern twist, and last of all, Malak Ezzawy, an up-and-coming designer with a flair for dramatic evening dresses.
So head out to Fairmont Nile City's
Bab El Nil on Wednesday, August 25th from 9PM to 12AM for a great sohour at
a minimum charge of 100LE. Make a reservation to ensure that you have a table and
enjoy the display of signature fashion designs. Not
only will you enjoy yourself and perhaps indulge in some fashion shopping; but your
money will also go towards helping children in need.
Look out for next Wednesday, September 1st, where Cairo 360 will host a Musical Night at Bab El Nil, featuring Eftekesat, Massar Egbari and The Percussion Show. Raffle tickets will be sold for a chance to win a eid weekend at the Fairmont Nile City, and all proceeds will go to Operation Smile Egypt.
Tip: Operation Smile
Egypt also focuses on building awareness and raising funds to educate children
and students about leadership, commitment and volunteering. The NGO seeks
students from all over the world to contribute their energy and imagination to helping
children to smile. If you're a student seeking volunteer work, join the
Operation Smile Student Program in making their vision a reality.