The Cairo 360 Guide to Ramadan Tents 2012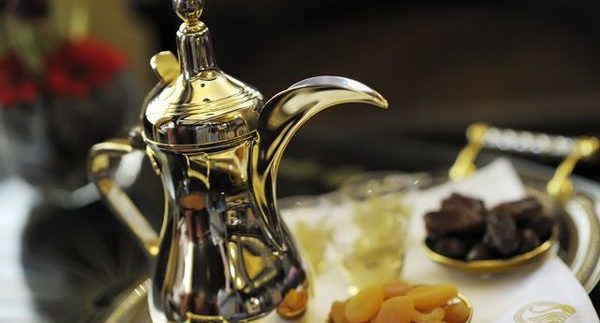 Every Ramadan, Cairo bids a temporary farewell to life as we know it, but embraces the magic of fetar (breaking the fast) and sohour (late-night refuelling for next day's fasting). So, as always, Cairo 360 has scoured the city for the
most exciting Ramadan tents to satisfy your late night socialising and eating needs.
Bab El Nil:
Fairmont Nile City is bringing you Bab El Nil on the outdoor
terrace for another eventful Ramadan. Offering both fetar and sohour options, the breezy location and the stunning view make
it high on the lists of tents to visit. Four set fetar menus are 165LE-240LE and four set sohour menus are 155LE-200LE. For reservations, call 02 2461 9494.
Ramadana:
Just in case you feel like tent hopping, you can easily pop next
door to Ramadana, where Tamarai puts aside its notoriety as one of the most popular bars in Cairo. Located on the outdoor
terrace, the view and evening breeze is something to behold. For reservations, call
012 2456 6666
Dusit Thani Lakeview:
Standing proud in New Cairo, the Thai inspired Dusit Thani Lakeview hotel is something to behold. Lose yourself in the hotel's stunning surroundings with classic Arabic
delicacies, live cooking stations, fresh hot and cold mezzeh and
mouthwatering Ramadan drinks for a perfectly relaxed fetar or sohour. For reservations, call 020 22614 0000.
3anil:
Across the Nile aboard the Imperial Boat in Zamalek, one of the most popular tents over the years, 3anil, is back, only this year we hear that
it's had a makeover. You can also enjoy the London Olympics, which will screen throughout Ramadan. For reservations, call 02 273 65796.
Tofaha:
Just down the road on the Blue Nile boat is Tofaha. Having relocated from its setting at 33 Abul Feda last year, the menu promises exotic summer twists on the usual Ramadan cuisine. They also boasting an enticing choice of shisha
flavours. Minimum on a weekday is 75LE, and 150LE on weekends. For reservations, call 02 735 3114/2.
Ramadan @ Sequoia:
Teaming up with Eklego Design, Sequoia welcomes this month
of Ramadan with a Tannoura-inspired design. Check out the waiters in their Amina K uniforms as
well. Fetar buffet is 245LE per person, while the à-la-carte sohour menu has a 150LE minimum. For reservations, call 02 2735 0014.
Le Capitol: Bab El Kahera:
Located in Novotel Cairo El Borg, Le Capitol: Bab El Kahera
is all about bringing back old traditions and reintroducing the true spirit
of Ramadan. Expect an ahwa atmosphere with quality food and a stunning view of Cairo. For reservations, call 010 0010 4646.
Al Khaima:
ByGanz is participating in the Ramadan festivities and sets
up a tent on the Giza Coniche at Y Lounge. With a great backdrop, the menu
will include authentic Lebanese dishes and special
entertainment every Friday. Five set fetar menus are charged at between 150LE and 250LE. For reservations, call 02 3659 2911.
Tagine:
Back for an impressive seventh year, First Mall's Tagine mixes
the contemporary with the traditional, while maintaining a cosy environment complete
with oriental-fusion menus and live entertainment. For reservations, call 02 3569 2557.
Meshmesheya:
After wild success last year, the Fairmont Heliopolis presents Meshmesheya for your Ramadan pleasure. This tent is a little different in that it is indoors, located in the
Jasmine ballroom. Air conditioned, with modern, sleek furniture and boasting over twenty different
flavours of shisha, this is one of the most anticipated Ramadan tents of 2012. For reservations call 02 267 7730/40.
Ramadan at the Terrace:
Out on the cusp of Cairo, The Terrace in Designopolis celebrates Ramadan in style, as the elegant eatery infuses its class into classic Ramadan dining. Offering a fetar buffet for a mere 99LE, live music and stand-up comedy late into the night, as well as board games and a Playstation corner, this is one of the best value-for-money options. For reservations, Call 01155551181.